A spokesperson for the Taoiseach has described an accusation by Mattie McGrath that Leo Varadkar lobbied Facebook and Google to restrict advertising on the Eighth Amendment as "totally made up".
Speaking on RTÉ's The Week in Politics Mr McGrath accused Mr Varadkar of lobbying Google and Facebook to ban advertising related to the referendum.
The Independent TD said later that he will be asking Mr Varadkar in the Dáil about his contacts with tech companies and who he met and what was his purpose in meeting them.
Mr McGrath said he had no specific information on contacts between the Taoiseach and the companies or on any role by the Taoiseach in those decisions.
He said: "The Taoiseach, as we know, has been to some very powerful HQs of different places, and his five million communications strategy, he's big into his Google and his Facebook and his tweeting and everything else, it's his hallmark really, his new style since he came in ... so I have questions and I'll be putting them in the Dáil, on who he visited, who he met and to what purpose and has he an open line of communication to some of these powerful headquarters of these high-tech companies".
Taoiseach accused of lobbying for ban on ads ahead of #8thRef #twip pic.twitter.com/KKVi3uWgZ0

— The Week in Politics (@rtetwip) May 13, 2018
Meanwhile, Facebook has categorically denied that its decision to ban certain advertising on the Eighth Amendment was as a result of lobbying by the Taoiseach or any other parties involved in the referendum campaign.
A spokeswoman for Facebook Ireland said the company had "no conversations with external parties" and that it decided on the move in the "absence of regulation" in dealing with foreign influence in political campaigns.
She said the corporation is currently developing transparency tools for political advertising, but as they do not exist yet they decided to create a "short term solution for Ireland".
The spokeswoman said the decision is consistent with Facebook's efforts to help protect the integrity of elections and referendums.
Google has also said it was not lobbied by the Government about banning advertising related to the upcoming referendum.
Fianna Fáil Health Spokesperson Billy Kelleher said that legislation is needed on the role of social media in referendum and election campaigns.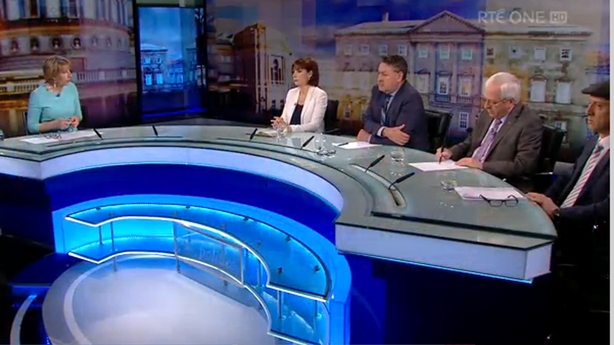 Department of Justice, Gardaí and Defence Forces are feeding into a newly established cross-department group to examine the risks posed by social media to the electoral process – Minister @josephamadigan tells #twip pic.twitter.com/dnbBPxD6bz

— The Week in Politics (@rtetwip) May 13, 2018
---
Read more:
Google to ban ads related to referendum on Eighth Amendment
Facebook no longer accepting Eighth Amendment referendum ads from outside Ireland
---
Meanwhile, Together for Yes said it did not lobby Google and Facebook ahead of their decisions to restrict or remove ads for the referendum campaign.
Co-Director of Together for Yes Ailbhe Smyth said they did not lobby for the decisions because "it wasn't part of our business" but she said she did welcome the move saying it was "sensible" because it created a "level playing field".
She said the Yes campaign had been impacted by the measures but that money they had allocated for these ads were now being redirected into other types of social media and on the ground canvassing.