More than 10,000 children are currently on a HSE waiting list for mental health treatment, with more than 4,000 of those waiting over a year for an appointment, primary school principals heard at the annual conference of the Irish Primary Principals Network.
The IPPN says a wave of mental health issues in children is one of a number of key challenges currently facing school leaders.
Its CEO Páiric Clerkin told school principals gathered in Killarney that the needs of these children lay far beyond what schools can provide and that children are being failed by damaging delays in service provision.
More than 1,000 primary school principals are expected to attend what is the IPPN's first face-to-face gathering for members in almost three years.
The annual conference began yesterday afternoon, with Minister for Education Norma Foley set to address attendees on Friday morning.
Referring to the current staffing shortage in schools, Mr Clerkin said a recent survey carried out by the IPPN found that more than a quarter of schools do not have their full staffing quota.
He said the staffing crisis was a particular challenge in Dublin and surrounding counties, while the non-availability of substitute teachers was an issue nationwide. Almost two out of every three schools in the capital are short staffed, he said.
"This has an impact on all children, but especially on the most vulnerable children in our schools," Mr Clerkin added.
"Many of our special education teachers are finding themselves placed in classrooms simply to keep schools open."
The Department of Education has said previously that resources allocated to special education should not be used in this way.
The IPPN has called for the immediate reinstatement of the right for schools to 'bank' hours when no substitute is available.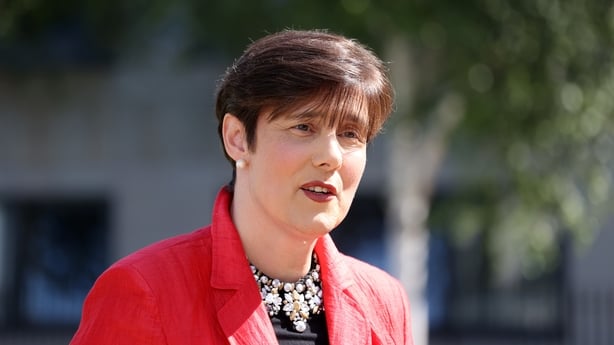 Regarding the opening of special classes, the IPPN has called for an amendment to admissions legislation, which would allow schools to receive applications on behalf of children who have a recommendation for placement in a special class or school two years in advance.
Under current legislation, schools are only allowed to consider applications and allocate places within 11 months of the school year applied for.
Mr Clerkin said this would alleviate difficulties and should negate the need for formal appeals which many parents resort to when a child is turned away from a school.
"It would provide certainty to parents about school placement, and, most importantly, would give children in need of a special class placement the opportunity to attend the same local national school as their brother or sister," he said.
Mr Clerkin also called for more supports for school leaders "of whom unacceptable demands are being made".
"Anything less will mean recruitment and retention of school leaders will become even more challenging in the future," he said.
"Failure to attract the best teachers into leadership roles will make teaching a less attractive career in the future. We cannot allow that to happen."