The Health Service Executive has apologised to the families of children with disabilities and said it is not acceptable for them to have to wait an extended time for the supports and therapies they need.
It was responding to a query from RTÉ News in relation to three special schools established in recent years, where parents have complained their children are not getting the therapies they require.
These include behavioural therapy, speech therapy, occupational therapy and physiotherapy.
Parents at Danu Special School in Dublin 15 said that the school is 'special' in name only, and that three years after it was established they are still fighting for their children to receive basic supports so they can be educated.
Síle Parsons of the D15 Autism School Group said despite the best efforts of staff at the school the approach was one of "containment" rather than education.
Danu Special School was set up to cater for children with autism and other complex needs.
Most of the children are non-verbal and were excluded from other schools due to challenging behaviour arising from their disabilities.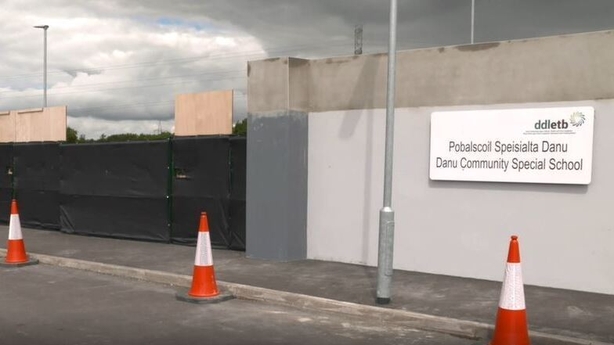 This evening the HSE said it was "sorry to those families who have had a poor experience in trying to access care and information".
In a statement, it said everyone working in the HSE was very aware of the importance of children's disability services in the lives of many thousands of families.
Blaming recruitment difficulties, the HSE acknowledged that families "are coping with waiting times and staffing shortages which mean that often our service falls short of what people and families expect".
It added: "Because of a very limited pool of qualified and experienced staff, many of our teams are working with fewer staff members than they need ...
"Particularly for more specialist staff such as dietetics, occupational therapy, speech and language therapy and psychology."
The HSE said its children's disability teams have a vacancy rate of approximately 28%.
Danu Special School is currently housed in spare rooms in a secondary school.
It moved here last April from other temporary accommodation. There is still no sight of a permanent home for the school.
Its entrance is surrounded by a high concrete wall and locked gates and the railings are covered with black plastic netting and reinforced with pieces of timber to prevent children from climbing over and getting out.
Lydia Bonner, whose son Cruz suffers from anxiety that makes him want to flee the school, described the perimeter wall of the school as "like a prison".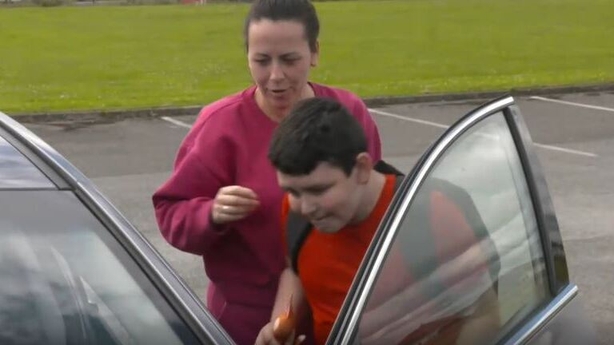 Parents have nothing but praise for school staff, including the principal, teachers and special needs assistants, who they say work tirelessly to support the children.
"Every parent who sends their child to school should feel that they are safe. I don't have that luxury," Lydia said.
"We were promised our own school with its own grounds. They have put prison walls up and gates with boards. When he is in there, he is so anxious, but he has no one to support him in school.
"As much as the teachers and SNAs try, and they try their best, [without the therapies] the school has been set up for failure."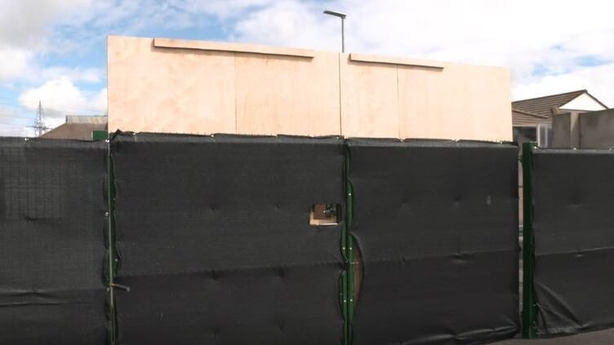 Lisa Webber's 13-year-old son Adam attends the school.
"He has the school destroyed already. He kicks the walls. He really needs behavioural therapy.
"We were promised when the school was opening there would be a behavioral therapist, but three years later we're still without it. We have nothing, absolutely nothing.
"It's really frustrating, fighting for years to try to get a school like this, and to be told that everything will be in place before the children started, and now here we are three years later."
Like the other parents Lisa praises the staff who are doing "absolutely everything they can do".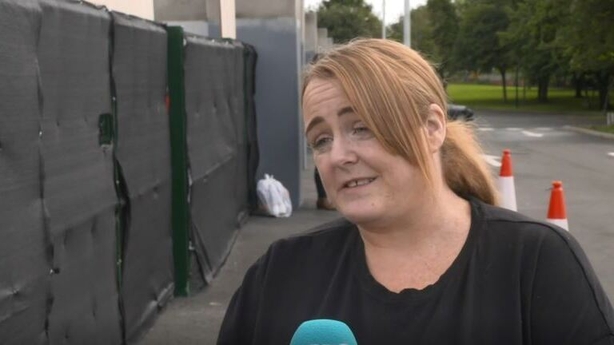 Síle Parsons is the spokesperson for the campaign that led to the establishment of the school. She is also the parent of a child attending Danu.
"The principal has asked for additional resources. We are campaigning - but it is falling on deaf ears," she said.
The lived experience of families of children with disabilities is, she said, in complete contrast with pronouncements from Minister for Education Norma Foley and Minister of State for Special Education Josepha Madigan.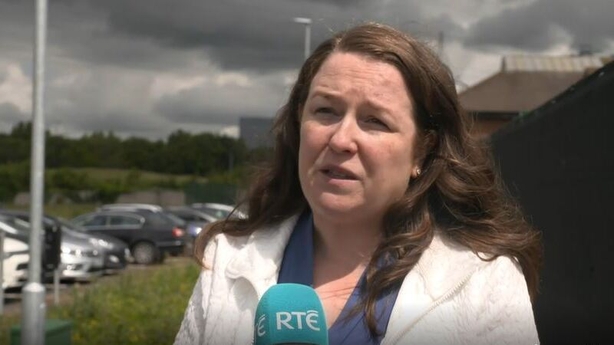 "We're being told by the minister that supports to a special school are almost limitless - yet on the ground, we are not receiving any of those supports."
The HSE is responsible for providing therapeutic supports to children such as those attending Danu. It said it is working hard to recruit qualified staff to fill vacancies.
It said it continues to run national and local recruitment campaigns for staff grade occupational therapists, physiotherapists, and speech and language therapists.
It is also exploring additional possible recruitment measures with the Government, such as expanding options to hire graduates from other countries.
The HSE said it is also looking at measures to allow recent graduates to work as assistants while they wait for relevant registration or professional body membership to be approved.