Sinn Féin's Education spokesperson has told the Dáil that children risk being "othered" due to the way sexual health education is being taught in schools.
During a question-and-answer session with the Minister for Education this morning, Donnchadh Ó Laoghaire expressed concern that the Relationship and Sexuality Education programme (RSE) is not always being taught in an objective way.
He said that some parents were very concerned.
Minister Norma Foley explained that while the ethos of a school should never prevent students from "learning the knowledge about the issues", the ethos of the school "may influence how that content is treated".
She told Deputy Ó Laoghaire that schools are required to teach all aspects of the RSE programme, including family planning, sexually transmitted infections, and sexual orientations.
However, Donnchadh Ó Laoghaire said that children were being taught that a relationship should be between a man and a woman, which is "permitted within the legislative framework".
He said that with 90% schools being catholic, parents do not have much choice in deciding where their children go.
Minister Foley said that many individuals would agree that there is a need for a new curriculum to be put in place for RSE and SPHE.
She told Deputy Ó Laoghaire that is an objective, within The Programme for Government, that an inclusive and age-appropriate curriculum for RSE, including an inclusive programme on LGBTI+ education, will be developed.
Updated guidelines regarding RSE education are being developed by National Council for Curriculum and Assessment.
Last month the Irish Bishops Conference published an RSE programme for Catholic Primary Schools.
At the time, Social Democrats TD Róisín Shortall raised concern, pointing out that the programme states that "the Church's teaching in relation to marriage between a man and a woman cannot be omitted".
"We know what that teaching is. Relationships between men and women are natural. LGBTQ+ relationships are 'intrinsically disordered'", she told the Dáil.
She said that "teaching children that relationships can be placed in a hierarchy depending on sexual orientation should be an anathema in any modern republic".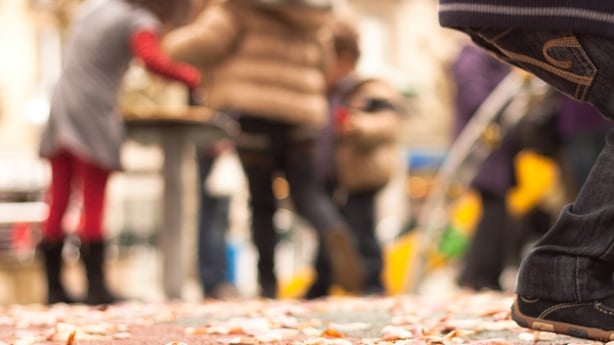 The Archbishop of Dublin has said the new RSE programme acknowledges that love is at the heart of family life, no matter what type of family it is.
In an address to the Catholic Primary School Management Assocation, Archbishop Dermot Farrell welcomed the introduction of Flourish; which he described as a resource and not a programme.
Flourish was developed by the Irish Bishops' Conference for junior infants to sixth class, to assist teachers in the NCCA Curriculum 'while being respectful of the Catholic ethos'.
Archbishop Farrell said the resources were designed to assist teachers in fostering self-awareness and promoting the importance of children seeing themselves as capable and resourceful.
He said Flourish was designed to "fill a need", which became apparent after wide consultation with parents, teachers and school leaders in the sector.
"This supports their ability to deal with the normal challenges of life, become resilient and cope in a variety of situations and circumstances".
He said Catholic schools sought to create reflective learning spaces where all of life was dealt with in an appropriate, integrated, life-enhancing manner, and where the spiritual "is given its rightful essential role in the establishment and maintaining of wellbeing".
He described sacramental marriage as an "actualisation" of a life that is "flourishing".
"While the concept of sacrament may be difficult to grasp, the reality of sacramental life forms the bedrock of the Catholic approach to life and it's mysteries", Archbishop Farrell said. "It, in this context then, is the sacramental marriage between a man and a woman to be seen".
The Archbishop said it did not mean that sacramental marriage in church was for everyone, but that "our faith asks that we put before our young people and their families, such an understanding of marriage as part of their formation for life, and in the faith."
He concluded that Flourish affirmed the core of the Judeo-Christian tradition: every human being is made in the image and likeness of God and is loved by God as they are.
He said the resource material "clearly states" that any young person grappling with questions around their own gender identity of sexual orientation be treated with the "utmost care and respect".
"Flourish addresses the issue of family type and acknowledges that love is at the heart of family life, no matter what type of family it is."
Additional reporting by Ailbhe Conneely