More than 2,600 college applicants have received an offer on a course of their choice in the second round of this year's CAO process.
They include 1,098 students who received no offer at all in the CAO's first round earlier this month.
A small number of students will receive two offers today, one for a Level 8 course and another for a programme at Level 6 or 7.
A total of 2,955 offers have been sent out today, 1,923 at Level 8 and 1,032 at Levels 6 and 7.
More than 1,700 of today's offers are for a course that was an applicant's first preference, either at Level 8 or degree level, or at Level 6 or 7.
Applicants receiving an offer in this round will have until noon this coming Friday to accept.
The latest data from the CAO shows that 78% of applicants accepted a college place as part of the first round of offers made on 11 September.
During the first round, 75% of applicants at Level 8 or degree level accepted a place. These proportions are similar to round one acceptances for the previous year.
---
Read More: First round of CAO offers of third-level places issued
---
CAO communications officer, Eileen Keleghan, has advised applicants who receive an offer today under round two to consider their options carefully, and to be mindful of Friday's 12pm deadline for acceptance.
She said: "Many of the applicants receiving a second round offer today may have already accepted an offer in round one, and it is important that they take the time to decide between these courses and inform CAO before the reply date of this Friday, 25 September at noon if they wish to accept the new offer".
Accepting a new offer will automatically cancel a previous acceptance.
Applicants who are satisfied with a previous offer and do not wish to accept a new round two offer do not have to do anything at all.
Referring to the 1,098 applicants who received a first offer today Ms Keleghan said accepting it would not prevent them from receiving a higher preference course in a later offer round.
However, Ms Keleghan pointed out that the majority of offers have by this stage already been issued.
Ms Keleghan said the CAOs 'Available Places' facility had almost 200 courses advertised. This facility is available to existing applicants and to new applicants for a fee of €45.
A small number of additional CAO offers will continue to be issued until mid-October.
Applicants can check if they have received a round two offer by logging in to their CAO account using the 'My Application' facility.
Successful applicants will also receive an offer notification by email and SMS text message if they have selected this option.
Meanwhile, the Minister for Education has said nothing about the calculated grades process has been easy but that the process was one first mooted by students and agreed upon between educational stakeholders.
Norma Foley said it was agreed that three pieces of information would be made available to students once the process was completed: the percentage mark given by the school, the rank order and the calculated grade.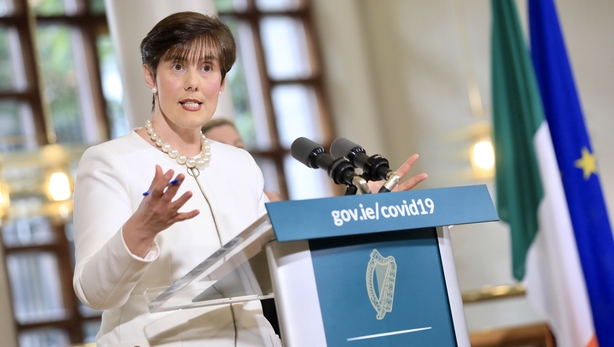 She said this information belongs to the student and they are entitled to it.
She said that each student will only have access to their own rank order via the portal and they will not be able to see anyone else's ranking.
Minister Foley said the entire calculated grades process was a difficult one for everyone and she appreciates it was a huge ask for teachers to be involved in it.