Points may have been up across the board but for St Dominic's College in Ballyfermot it was bumper day for third level progression.
Of its top ten performing students, four secured places in Trinity College in Dublin.
Two will be studying pharmacy while the other two will study Law and Occupational Therapy.
Principal Sarah Green was beaming with pride as her phone pinged with messages from past pupils sharing their success stories.
She collated their results in a spreadsheet and shared the news with passing teachers.
In addition to the Trinity four, other students from this disadvantaged school will be studying teaching, psychology, science, accountancy and business at some of the country's top educational institutions.
"It's a landmark day for our school," said Ms Green.
"Of our top ten performing students, the average points scored were 463, which is very, very high.
"We're right up there with schools across the country and I'm thrilled that students from Ballyfermot are going to be represented at these universities."
We need your consent to load this rte-player contentWe use rte-player to manage extra content that can set cookies on your device and collect data about your activity. Please review their details and accept them to load the content.Manage Preferences
Some of those students who came to the school shared their delight in their achievements with RTÉ News.
Mary da Silva was top of the class with 601 points. She missed out on her first choice of Medicine in Trinity but is delighted she will still be crossing the famous cobble stones for her second choice course, Pharmacy.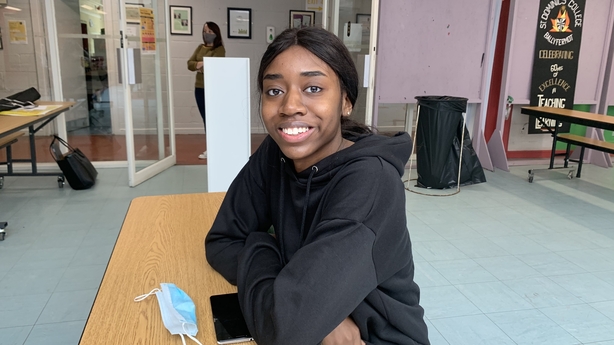 "I just feel delighted. I didn't expect to get the points I did but I've been working hard for the past two years. It was just months of uncertainty and everyone was so uncertain and anxious because they wouldn't give us the information but it worked out well in the end".
Schoolmate Rania Khawer will be joining her on the pharmacy course at Trinity.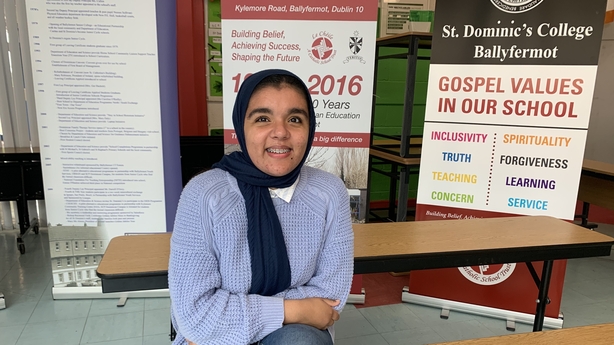 "I was over the moon because I didn't really expect to get it. It wasn't my first choice but I was still very happy with what I got. It means everything to me because the last six months I didn't know what was going to happen. When calculated grades first happened I wasn't too happy and I didn't know what to expect but I think it worked out for everybody really well and it worked out for me."
Ayla Lancaster was doing her chores and screamed with delighted when she learned she is going to study Law in Trinity, something she has dreamed about since she was ten years of age.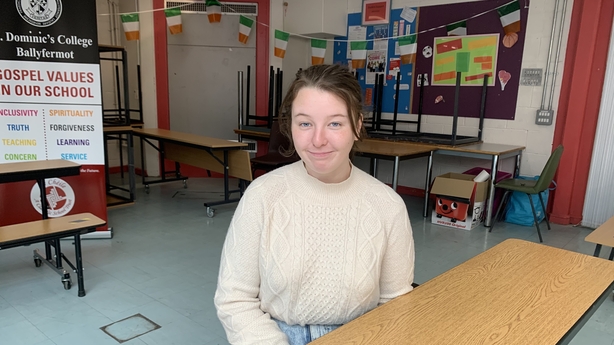 "I was overjoyed. It really puts into perspective the last two years of hard work. I ran downstairs and told everyone straight away. It means everything, all the hard work for the last six years all the support from teachers, from family, from the school and it just means everything now that I get to go to Trinity to study law which is what I wanted to study since I was so little ... now I get to do that."
Carley Sheil was shopping in Liffey Valley with her Dad when she got the text to say she had secured a place to study Occupational Therapy in Trinity College.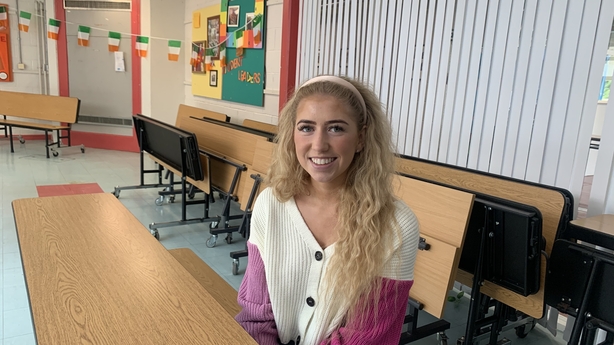 She said she and her father were "buzzing around Liffey Valley" after the news, and that as the first in her family to go to college, she hoped she would be an inspiration to other family members.
"I'm just delighted with it. I've load of little cousins so hopefully they're all going to be looking up and aiming to go to college like that as well. Everyone's ringing me, my phone hasn't stopped ringing all day so everyone's chuffed."
Samantha Phelan's family ran up the stairs with delighted when she announced that she would be studying Accountancy and Finance in NUI Maynooth.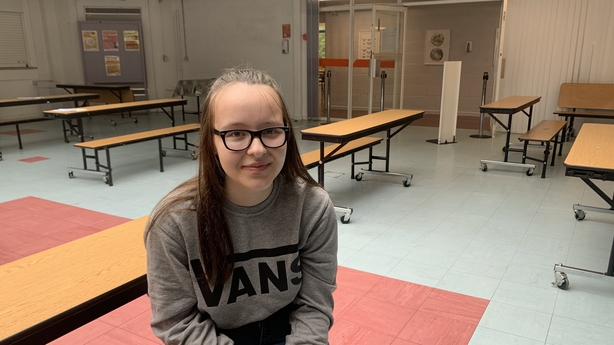 "I was always a mathsy person. I like working with numbers and figures. I was very worried because I didn't know what way it was going to go but I'm delighted it went in my favour".
Charlotte Pierce will be studying Psychology in the National University of Ireland.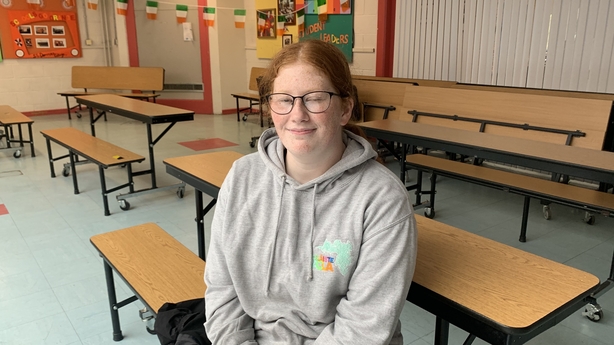 "When the exams got cancelled I kind of didn't know how to feel, but with results I was given, I was quite happy with it. Look where it's leaving me now!"