A collective sigh of relief will have been breathed by many school principals as their facilities, both primary and post primary, closed on Friday evening for the weekend. There will have been sighs of relief from parents and others too.
After months of preparation and anticipation around half of the nation's primary schools reopened this week, and the majority of secondary schools.
The vast bulk of the rest will reopen on Monday and Tuesday.
There was massive trepidation among those responsible for the reopening as to how it would all work out, but now it's done. By and large it has gone as smoothly as anyone could have hoped for, on the surface at least.
It's been a mammoth task. The past few weeks have seen many schools physically transformed. Old fittings ripped out, new desks, new prefabs in some cases (let's not talk about planning permission), and those yellow signs we are now so familiar with, on every available wall and floor space it would seem.
And the transformation is not just physical. For students, parents and school staff almost every familiar routine has been upended, everything changed. For parents it will no longer be possible in many cases to just drop into the school with PE gear that was left at home for instance. There may well be new rules around dropping off and collecting.
For students every previous routine is likely to have been turned on its head. Their lockers are gone, their old seating arrangements, homework and lunchboxes perhaps too, as schools grapple with the new regulations and how best to make them work for them. As for school staff, there were photographs on social media of teachers eating lunch in their car. "The new normal for lunchtime!" was their caption.
In the overall scheme of things most parents and school staff won't mind these small changes. Parents are glad to see the back of what has been, for many, five very long months indeed. And teachers mostly seem to have hated remote teaching.
But it is one thing reopening the schools, keeping them open is quite another. And that is the challenge now.
All this week parents, teachers, and school leaders have raised serious issues and concerns, both publicly and privately.
Social distancing
A significant proportion of primary schools, it would seem, simply cannot implement the one-metre social distancing set out for classrooms in the public health guidance for schools.
Acting Chief Medical Officer Dr Ronan Glynn reiterated the advice very clearly on this when he answered a question from Sinn Féin's Donnchadh Ó Laoghaire at Wednesday's Oireachtas Covid-19 committee hearing.
"We do expect and we would hope from a public health perspective that the vast majority of older national school children should be maintaining a distance of one metre between each other," he said. By 'older' he means all children from third class upwards.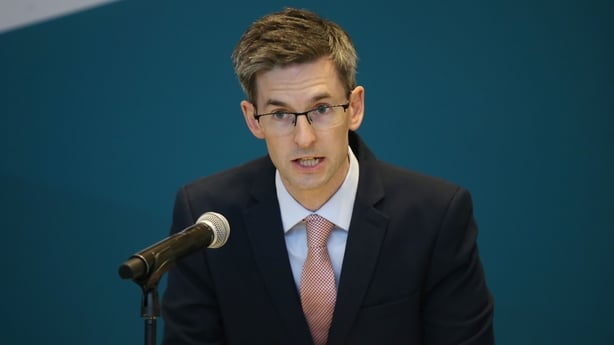 But for many schools this is an impossibility, and that is a cause of major concern to teachers, school principals, and parents.
The classrooms in their old and not-so-old buildings are just too small and their pupil numbers too large to allow for one-metre distancing between children.
Some teachers at second level are also privately expressing concerns to RTÉ News. One complained of no social distancing in one classroom (social distancing is even more important among older second-level students) and worry around crowd control on school corridors.
"Are we going to have a situation where some schools are safer than others?" one principal wondered in a phone conversation with me a number of weeks ago.
Concern around social distancing is only one of a number of serious worries that teachers, Special Needs Assistants and other school staff have. Given that they cannot in many instances socially distance effectively, many are concerned for their own personal health, as well as that of vulnerable family members in their households.
Teachers with serious underlying health conditions are particularly concerned at what they see as the limited allowances that are being made for them. You have to be deemed at 'very high risk', not just 'high risk', to be excused from work in the classroom. This is causing great stress for the small number affected.
Anxiety
Among parents too there is anxiety, and among children.
A survey conducted by the Central Statistics Office found that almost nine out of ten parents or guardians (86%) were concerned about their children's school providing a safe environment.
More than one in six (17%) said they were extremely concerned, with 15% saying they were very concerned.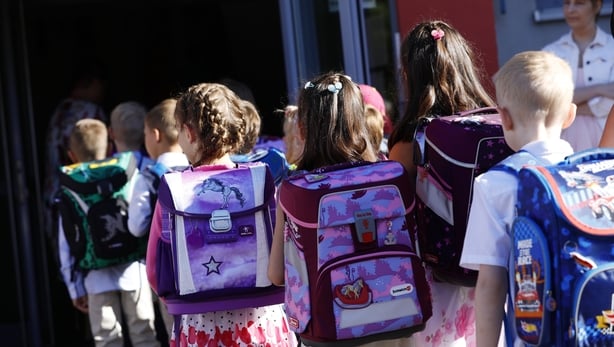 Almost one in five respondents told the CSO that their child was 'extremely' or 'very' worried about returning to school. Others were 'somewhat' concerned.
The most common concern of children, according to their parents, is about catching or spreading Covid-19. Almost half of parents of secondary students listed this as a worry for their child. Worries about social distancing in school was next, with 40% of second-level students reported as feeling anxiety about this.
What happens if …
The worries and concerns of school staff and of parents need to be respected and addressed. Where anxiety is felt it is mostly based on a well-founded concern. Some of those concerns have been augmented by a sense that there is a lack of information and guidance from the various authorities.
On Thursday and Friday, some of the questions parents want answers to were addressed, but not to everyone's satisfaction.
The HSE published a document and held a media briefing to explain the procedure should a child or a school worker develop symptoms or test positive for Covid-19.
As well as public health concerns, there are important issues of privacy at play here.
If your child is sent home from school with symptoms that the school has concerns about (they could be a new cough, or a temperature), you are advised to contact your GP. She or he will decide whether or not a Covid-19 test is necessary.
The school is not allowed to tell other parents or students that your child has 'symptoms'. This is to protect your child's right to privacy. Health authorities are also mindful of the need to guard against unwarranted panic, on social media and elsewhere.
Children have coughs and fevers all the time, and it is nobody else's business apart from those who love and care for them.
If a test shows that a child who was in school has Covid, then it becomes a public health matter. The privacy net, still important, must be spread a little wider. The school will be informed, as a matter of necessity, as well of course as the family. It is the HSE that will contact the family, not the school.
An assessment will be carried out: Who was the child playing with during break? What are the movement patterns in the school? How is the classroom organised?
The HSE will also contact the parents or guardian of any child deemed to have been a 'close contact'.
The HSE says that that 'close contact' child must stay at home and restrict their movements for 14 days. They will be tested and tested again seven days later. Even if those tests are negative they must restrict their movements for 14 days.
If that child in turn displays any symptoms then anyone that they live with must also restrict their movements for 14 days. If the child has no symptoms other family members are free to go about their business.
There has been some concern expressed that the parents of all children in a class where a case of Covid has arisen will not necessarily be informed of that case. That phrase 'not necessarily' is important. The HSE is not saying that parents of classmates won't be informed.
The HSE says it will treat every case or outbreak in every school individually, just as it has with nursing homes and with meat processing plants.
Dr Abigail Collins told journalists this could not be a "tick box" exercise. Earlier in the week at the Oireachtas committee, Professor Phillip Nolan of NPHET said it was necessary to allow public health workers do their job, without being unnecessarily proscribed before they even start.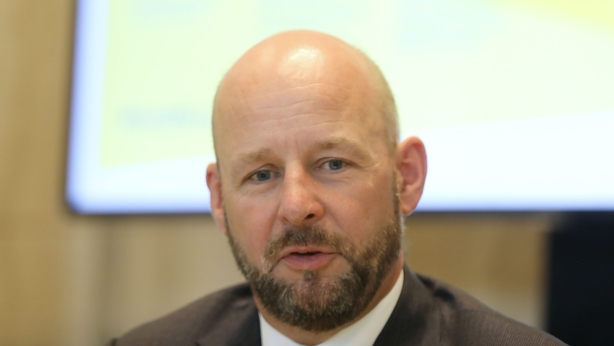 I asked Dr Collins about schools with classrooms where social distancing is impossible and she said that in such circumstances it would be more likely that more children in the class would be deemed to have been 'close contacts'.
There is a big difference between 28 pupils in a class measuring 80 square metres and the same number in a class measuring half that.
Of course the speed of testing and receipt of outcomes is paramount, for schools and everywhere else.
The HSE says NPHET has discussed fast-tracking testing for pupils and staff in schools, but no decision has been taken "at this juncture".
It says a "testing pathway" for outbreaks at schools is being developed and will be finalised shortly.
Vital messages
All this week public health officials reiterated two vital messages. They may seem contradictory, but they are not
The first; schools are generally safe and healthy places for a child to be in. They are important for a child's academic progress but also for much more, for their socialisation, often for their mental health, and even for some for vital nutrition.
They have cited again the international evidence that children are not key drivers of the virus.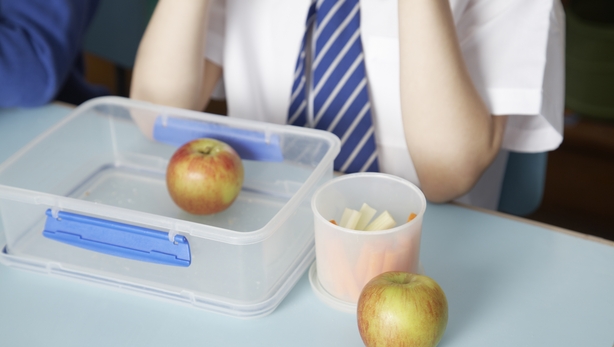 The second; that attending school is not without risk. These days nowhere people gather in number is without risk.
But public health officials stressed again that the most effective way to ensure a safe school is to have a safe community, that everyone in a school community has a part to play in helping prevent Covid from entering a school.
That means keeping a child at home if they are displaying any symptoms that might suggest Covid, such as a new cough, a fever or one of the other widely publicised indications.
It also means striving to adhere to the general restrictions and advice around Covid. That includes basic things like handwashing, mask wearing and heeding the social restrictions that are in place.
Earlier this week, the President of the Irish College of General Practitioners said that if a child has sniffles and sneezes the odd time, but is "otherwise well" and does not have any symptoms of Covid-19, they can go to school.
Dr Mary Favier said "if a child is otherwise well, doesn't have any respiratory symptoms, doesn't have a cough, but just constantly sniffles and sneezes the odd time" they can and should go to school.
She said for a child who has more than that, such as a temperature, a cough or any of the symptoms that might suggest they have Covid-19, such as being unable to taste food, they should not go to school.
Inevitable
Health officials have also stressed that cases of Covid are inevitable in schools. They point to the fact that in the last week alone 100 children under the age of 14 tested positive for Covid. It is not a question of 'if', they say, it is a question of 'when'.
How schools, families, and the public health system responds to this will be vital.
Most schools have reopened but the challenge now is to stay open. That means keeping the virus out, and dealing with it speedily and comprehensively if and when it enters, as it will inevitably in the case of some schools.
The challenge begins with families, and the wider community. They are key to suppressing the virus and keeping it out of schools.
Some families will struggle to play their part. How accommodating will an employer be if a worker tells them they need to stay home with a child who should not go to school because of symptoms that could be but probably aren't Covid related? Working parents, and especially those in precarious employment, will face significant pressures and possible loss of earnings.
That's just one of several problems that will arise now.
There are many more potential problem areas, on all fronts. A school principal who is opening early next week told me he is already down two staff, one teacher is required to isolate for two weeks because of contact with a Covid case. Staffing could well become a significant issue.
Children
At the centre of all of this are children. It was first-year students at St Leo's in Carlow who reminded me of this on Tuesday.
We need your consent to load this rte-player contentWe use rte-player to manage extra content that can set cookies on your device and collect data about your activity. Please review their details and accept them to load the content.Manage Preferences
On their very first day they were "nervous and excited", they said.
Brushing aside questions about masks and social distancing they focused on the age old concerns. "Will I be with my friends? Will I make new friends?"
It was heartening and reassuring to hear their voices.