Minister for Education Joe McHugh has revealed this evening a shortage of 82 places for children with special needs in primary schools across South Dublin, and has appealed to schools in the area to offer more places.
In a report to the Department of Education, the National Council for Special Education has identified both a shortage of special schools across the South Dublin region, as well as a shortage of special education places in mainstream schools.
82 children have no school place as a result.
Its understood that the figure relates to very young children in the main, and that the NCSE is concerned that the problem will persist into next year if it is not addressed.
The shortage is spread across all of the city's south Dublin postal codes.
In a statement Mr McHugh has said he is concerned that engagement with schools in the area has not secured sufficient special education provision.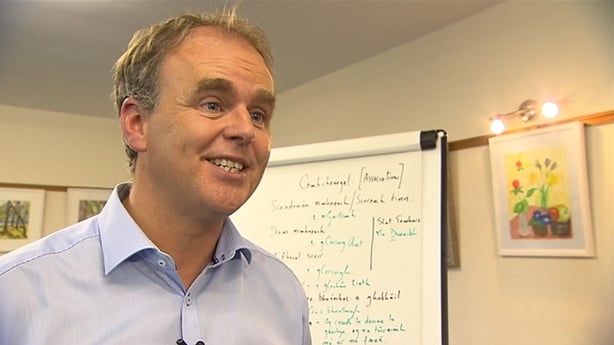 Recently enacted legislation gives the Minister for Education the power to order schools to offer places to children with special educational needs where necessary. However the Minister said he would prefer to see additional places offered voluntarily.
Under the legislation a number of steps must be taken before any order or direction is made. They include the formal identification of a shortage, and consultation with schools.
The department says that consultation has been ongoing with schools across the region. However it has not as yet resulted in agreement to offer additional places.
This is the second time that these new legislative powers, contained in the Education Act have been used.
Earlier this year a shortage of 88 special education places was identified by the NCSE in the Dublin 15 area.
A formal consultation process with schools ensued, during which many of the schools identified significant barriers to the creation of additional specialised places, such as a lack of space or facilities.
In the end one new special school was established, and a number of schools in the area eventually agreed to create additional places tailored for children with special educational needs.
The Minister did not have to resort to ordering the creation of places.
In a statement this evening the Minister said his department and the NCSE were committed to working in partnership with schools in south Dublin to solve the shortage.
He said it was "our job to try and eliminate some of the additional difficulties and stresses" caused to families by such a shortage.
167 new special classes opened this year. The department says there are now 1,618 special classes in place, compared to 548 in 2011.
Mr McHugh said he would prefer to see school principals, boards of management and patrons volunteer to provide more places. This, he said, would be preferable to an order or direction from him.
"We want to see children with special needs in a welcoming school environment", he said, pointing out that the presence of such children "will enrich a school".
He said he was also conscious that schools needed to be properly supported to provide special education.
Mr McHugh said he appreciated the concerns of principals and their staff but he was committed to ensuring that a partnership approach would ensure sufficient special education school places were provided in the area.