The State agency responsible for curriculum reform has invited parents, students and others to make their views on the current Leaving Certificate programme and how it should change known before a consultation process concludes at the end of this month.
The National Council for Curriculum and Assessment (NCCA) is carrying out a review of senior cycle education with a view to introducing changes in the near future.
The latest of a series of forums and consultations with teachers, students, and other invited stakeholders will take place today in Croke Park in Dublin.
The forum will hear the preliminary findings of an OECD assessment of senior cycle education in Ireland.
In advance of the meeting, OECD Senior Analyst Beatriz Pont said the OECD analysis showed that senior cycle education here enjoyed "a range of strengths, including high levels of public trust".
She said, however, that the OECD analysis also suggested some areas in which senior cycle could improve.
Ms Pont said that "stakeholders expressed their concern about not having a more rigorous and attractive vocational segment in senior cycle, one that gives real work-based experience to students and that is delivered in close coordination with employers".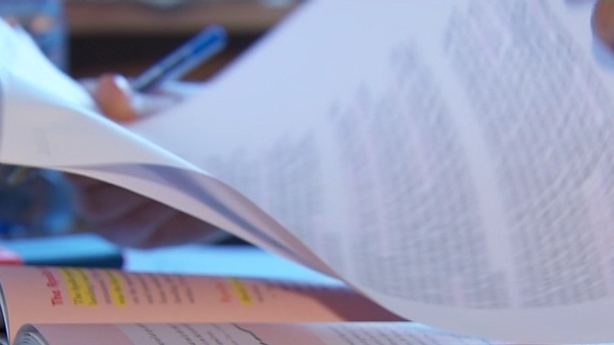 The consultation phase is due to conclude in just over two weeks' time. It has included brainstorming sessions with staff, students, and parents in 41 schools around the country.
The NCCA said it has already received almost 2,000 responses to an online survey it is operating.
It has invited anyone who wishes to participate to fill out the survey or to make a written submission by 1 November.
Details as to how to do this are available here.
The second phase of the review was undertaken around the country over 2018/2019 and the results of these discussions, along with the national seminars, national and international research form the basis of the interim report on senior cycle review.
The NCCA said that those who have participated to date in the review have displayed "strong support" for a wider range of options for students at senior cycle.
According to the NCCA many felt that "access to technical, vocational, creative and professional learning could be enhanced, with improved links to apprenticeships, traineeships and employment".
In a statement issued in advance of the forum, the council said that "a desire to broaden and rebalance existing assessment approaches, building on key strengths already evident in senior cycle assessment was a feature of the review to date".
It went on to say: "It was suggested that some form of record of learning and achievement could provide a fuller picture of student learning and achievement, recognising and affirming students' diverse range of talents and abilities and assisting meaningful and coherent transitions to further learning and employment."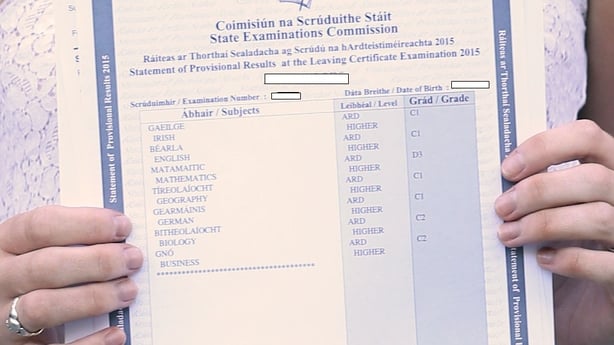 NCCA Chief Executive Officer John Hammond said it was too early to say when actual changes to the Leaving Certificate cycle might actually be introduced.
"Any adjustment to senior cycle education is far reaching and multi-faceted, and so it is something that would need to be carefully worked on and carefully managed," he said.
Mr Hammond said the NCCA had to be "very conscious" of the fact that there was "a lot that remained to be bedded in and resolved" when it came to recent changes to junior cycle education.
A new framework for junior cycle education is in the process of being phased in to schools. It involves significant changes to classroom activity, how students are assessed, and the range and kind of subjects available to students.
Acknowledging concerns about the timing and pace of any senior cycle changes, Beatriz Pont said now the consultation process "should be aiming at clarifying what is the best timing for the introduction of adjustments in senior cycle".
Teachers' union the ASTI expressed some misgivings yesterday about the consultation process to date.
ASTI President Deirdre MacDonald complained that some of the questions asked of participants were "leading".
She also complained that during one part of the process the voice of employers' groups such as Ibec had been prioritised over the voice of teachers.
However, Mr Hammond said he did not believe that undue weight had been given to such groups.
Pointing to the involvement of 41 schools including staff and students, he said "we've had all the voices present".
The NCCA said that following its consultation it will formulate "priority areas including advice on the pace and scale of developments and longer-term goals for the evolving development of senior cycle education".
The council expects to be in a position to send an advisory report to the Minister for Education by early next year.