Some 120,000 students are sitting this year's State exam at more than 5,000 centres throughout the country.
More than 59,000 candidates have registered to sit the Leaving Certificate exams, while a further 62,000 are expected to sit the Junior Certificate.
Numbers sitting the Leaving Cert remain at around the same level as last year, while the number of students taking the Junior Cert is up slightly.
Most Leaving Cert students began with English Paper 1 and some students faced a busy first day as the Home Economics exam took place at 2pm.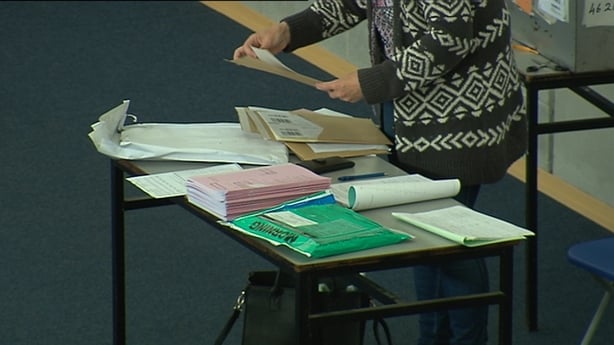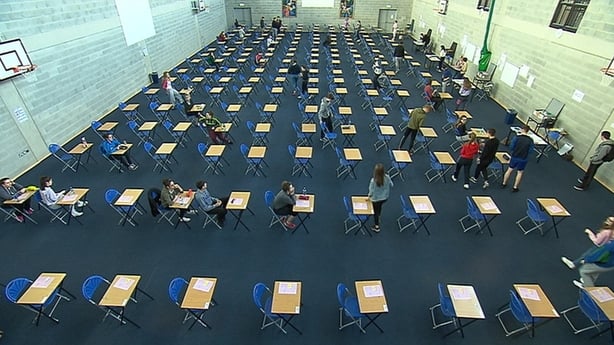 For those studying the Junior Cert, English is also the first subject to be examined.
However in a change from previous years students will sit only one paper at both Higher and Ordinary Level, and it is shorter - clocking in at just two hours.
After lunch, Junior Cert students sat their common level CSPE exam.
The State exams end on 23 June, although most students will finish up well before that date.
Big ???????????? from students in Oranmore after English Paper 1 in the L.C. More later on @rtenews pic.twitter.com/fPgOoLL9IV

— Pat McGrath (@patmcgrath) June 7, 2017
One Leaving Cert student, who is sitting his exams nearly 50 years after he left school in fifth year, has said he is nervous but looking forward to it.
Speaking on RTÉ's Morning Ireland, Denis North, a student at Kennedy College in New Ross, said he has had a "long transition period".
He said he decided to get back into education after retirement and after doing well in some PLC courses, he took a "cracked notion" to sit the Leaving Cert.
Here's Denis North, who's sitting his #LeavingCert today at age 73. Pictured with Kennedy College school principal Suzanne Barrett. On now pic.twitter.com/w4Cw1rMhx5

— Morning Ireland (@morningireland) June 7, 2017
Mr North said he did not have any trouble going back to school, adding that he enjoyed the experience and made some new friends.
Despite embracing the experience, he said he did not have plans to attend the Debs ball.
Mr North will sit English and geography papers this week and said he would hope to tackle Irish next year, if his health holds up.
Minister for Education Richard Bruton has wished students well in their exams and advised them to get plenty of sleep and to look at the exams as an opportunity to show what they had learned.
President Michael D Higgins also sent his best wishes to all students starting their Leaving Certificate and Junior Certificate exams.
"May I extend best wishes to all those students who commence their Leaving and Junior Certificate exams," he said.
"Today's exams mark an important stage in thousands of young people's education and those starting their exams today deserve all of our support, as do the teachers and families who assisted the students.
"Guím gach rath orthu don todhchaí."