A Ukrainian woman has been rescued from her war-torn homeland by an Irish church she worked with three years ago.
23-year- old Oleksandra Hromova, managed to escape to Dublin with the help of Salvation Army officers Tim and Charlotte Lennox.
The former management and economics student first came to Ireland in 2019 when she was on a gap year to volunteer with the church and charity.
It's one of the largest providers of homelessness services in the capital.
Little did she know then that she would return by fleeing war in her country and her home in the city of Dnipro.
She now works as a barista at its Hub Café on King's Inns Street and has offered to volunteer with the charity once again.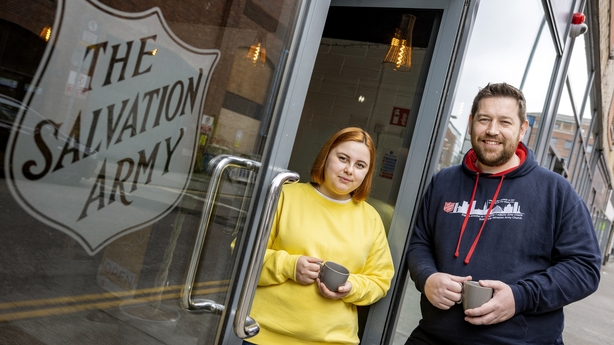 Oleksandra is also living in Salvation Army accommodation in Dublin with her mother Yuliia since March.
Both packed their belongings and set off on a 30-hour train and bus trek towards the Polish border.
"The airport (in Dnipro) was destroyed, we were living not far from there; that's what made me move. The airport was bombed a second time during the rescue effort."
Back in Dublin, Captains Tim and Charlotte anxiously waited for news about her.
"It took them 36 hours to get into Poland so we just went ahead and booked a flight for them. We managed to get it all sorted in a 72-hour period," according to Mr Lennox.
"Bringing Oleksandra here was not part of our homeless accommodation or refugee projects, it was simply about helping out a fellow church member at the most difficult point in her life."
Oleksandra said that without their help, she couldn't have left.
"I love Dublin but I don't want to stay here for 10 years. I really want to go home before the new year, but now, I'm not sure. I'm still afraid that when I go back, I will not feel like I'm in a safe place."
During her first trip to Dublin on a volunteer visa in September 2019, she worked within the Salvation Army family hubs, homelessness services, ran groups and clubs for young people and developed her leadership skills and faith.