A criminal who attacked a rival criminal in front of a garda station three years ago as part of an ongoing feud between two rival gangs in Finglas and Blanchardstown in Dublin has been jailed for three years.
Martin Cunningham, of Warrenstown Drive in Mulhuddart, pleaded guilty to assault causing harm after a charge of attempted murder against him was dropped.
His victim, Kenneth Fitzsimons, who is currently serving five-and-a-half-years for possession of a firearm, refused to testify against him and told gardaí that Cunningham was "a fool" for pleading guilty.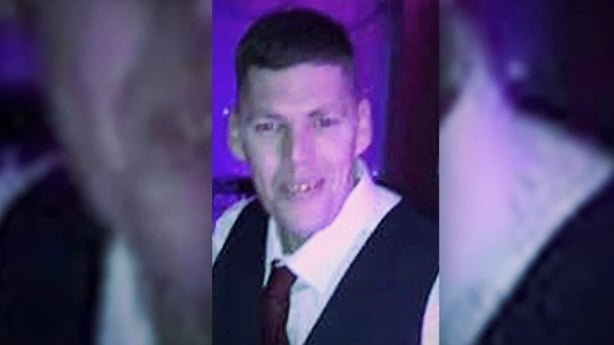 Finglas and Blanchardstown have been blighted for years by an ongoing feud between two rival criminal gangs, with over 70 violent incidents – including attacks, kidnappings, shootings, petrol bombings and most recently the murder of James Whelan, who was found shot dead on Deanstown Avenue last month.
One of those violent attacks took place at a bus stop in front of Finglas Garda Station on 10 April 2019, when Martin Cunningham attacked rival gangster Kenneth Fitzsimons with a machete.
We need your consent to load this rte-player contentWe use rte-player to manage extra content that can set cookies on your device and collect data about your activity. Please review their details and accept them to load the content.Manage Preferences

Cunningham told Fitzsimons he was going to chop him up before he knocked him to the ground and slashed him deeply in his arms, legs, neck and torso.
Fitzsimons managed to get up and run into the garda station, where he bled on the floor of the reception area.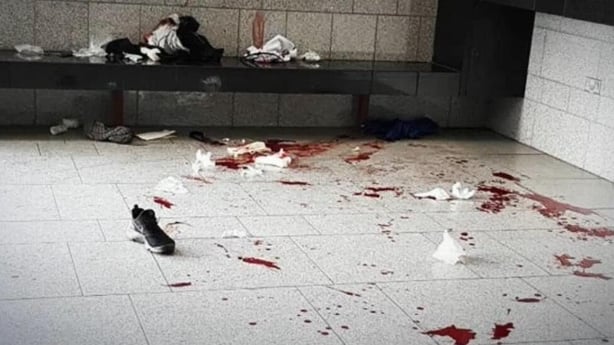 His ribs were exposed and he needed four litres of blood before he was operated on, but recovered without further complications.
Fitzsimons, who is currently in jail after he was caught with a gun, then refused to give evidence against Cunningham and said he wished to withdraw his complaint and drugs had affected his memory.
Detective Sergeant Damien Mangan testified that Fitzsimons told gardaí that Cunningham was "a bigger fool" for pleading guilty to any charge and that he would have walked free if he had said nothing.
The code of omerta, or silence among gangsters, and its impact on the Criminal Justice system is evident in this case.
With little evidence against Cunningham other than the victim's testimony, the charge of attempted murder against him had to be dropped.
Ms Justice Eileen Creedon said the case appeared to relate to an ongoing feud and sentenced Martin Cunningham to four years in prison with the final year suspended.