Dún Laoghaire Rathdown County Councillors have voted against a motion directing the council's management to immediately resume work on the Safe to School cycle routes in the county.
These would include a section along Deansgrange Road where motor traffic would become one-way to allow for a segregated cycle lane.
The Section 140 motion was defeated by 26 votes against to 13 votes for.
Although a majority of people who engaged with a public consultation on the routes supported the proposals, including the Deansgrange section, a number of councillors last month put down a Section 140 motion, which would have compelled the council to maintain two-way traffic on Deansgrange Road.
That motion was dropped after council management announced it was postponing work on all of the Safe to School cycle routes until January to allow for further public consultation.
But councillors backing today's motion objected to this, saying the postponement would mean no Safe to School cycle routes would be in place before the end of this school year.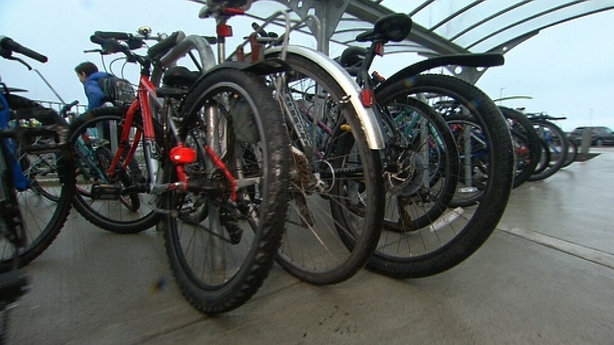 Fianna Fáil Councillor Shay Brennan proposed the motion, saying this was about doing what is right for the children of the county.
Speaking against the motion, Fine Gael Councillor Marie Baker said it was better to talk to people to find a resolution. She said the latest round of public consultation was on its way and it was better to stick with it.
People Before Profit Councillor Melisa Halpin said that although she is a cyclist and favours safe cycling routes, there needs to be more consultation "and we need to stop pretend we're doing things temporarily to bypass consultation".
The Green Party's Séafra Ó Faoileáin said the best way forward was to trial the route. His party colleague Oisín O'Connor said there had been widespread consultation on the Safe to School routes with 6,000 submissions and it had closed almost a year ago. He added there had been no consultation on delaying the route.
Fianna Fáil Councillor Kate Feeney said that while she supported the Safe to School cycle routes and it was regrettable that they had been delayed, a commitment to further engagement with citizens had been made and it would be wrong to renege on that.
Independent Councillor Dave Quinn said he favoured the motion because of climate, saying: "Our world is burning and we need to act immediately."
Councillor Maurice Dockrell said it had become obvious that the original consultation had not been adequate and time should be allowed for the current consultation. He said he personally takes offence at the implication that those who oppose the motion are anti-cycling or do not care about the future for cycling.
People Before Profit's Hugh Lewis said linking this issue to climate change is disingenuous. He said you could build cycle routes all over the country it would do nothing for climate change if you do not invest in public transport or the LNG terminal at Shannon.
Chief Executive Tom McHugh said the council had been on notice that legal action could be taken if it decided to proceed with the Deansgrange cycle route, and if the Section 140 motion was passed it would preclude the council from proceeding with the current consultation.
Cathaoirleach Lettie McCarthy said whatever way councillors voted would not pigeon hole them as for or against cycling or improvements, and there needed to be some healing on what has been a divisive issue.
Concluding the debate, Councillor Brennan said that even if the report from this latest consultation was brought forward to December, it would be the next school year before any routes were trialed and this was a significant delay.