Over 70% of people accessing Dublin Simon's detox unit said substance abuse was the main reason they became homeless in the first place.
The homeless charity's annual report revealed that the number of people accessing the detox unit increased by 23% last year, involving a total of 938 people.
The report states that the average age of those attending has fallen over the past five years from 49 to 44 years of age.
Overall the charity helped 7,617 people last year, with 2,262 adults and children moved out of homelessness into homes.
There were 5,517 'contacts' made with rough sleepers by Dublin Simon's outreach teams.
Of those in emergency accommodation, 42% had been homeless for more than five years.
The homeless population is living through the worst crisis ever, according to Dublin Simon's CEO Sam McGuinness.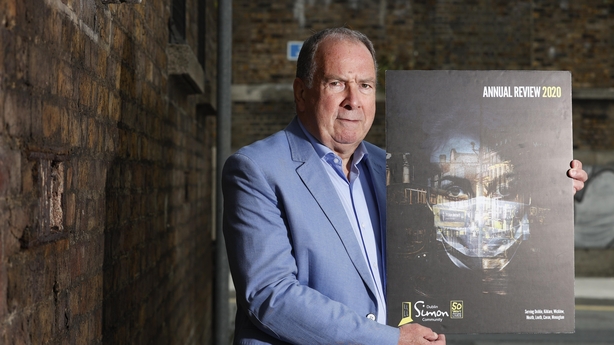 "There are people who are struggling to rebuild their lives because they are grappling with addiction, waiting longer to access alcohol and other drug detox services and reaching rock-bottom at a younger age than ever before," he said.
The charity is currently building a new €30 million detox facility with 100 beds at Usher's Island.
The unit provides residential detox, addiction recovery and aftercare services.
A blood-borne virus unit study found that all those who engaged with the unit were cured of Hepatitis C, while all HIV positive patients saw a reduction in viral load - some to "an undetectable level".
The Sure Steps Counselling delivered 3,115 hours of counselling and a total of 3,875 interventions between day and out-of-hours services.
The detox unit has waiting times of between one months and 77 days for its different services.