The family of George Nkencho, who was shot dead by an armed garda outside the family home in Clonee last December, have said they have no confidence in the Garda Ombudsman investigation into the case and have called for a public inquiry.
They were speaking this evening following a meeting with the Minister for Justice today.
GSOC said in a statement that its investigation is continuing and a family liaison officer has been appointed to the family.
The Nkencho family are still grieving the loss of their son and brother George, who was shot dead at the then-family home on 30 December last.
The family met the Minister for Justice Helen McEntee today to convey their concerns to her about the GSOC investigation.
George's father Nosike Nkencho said the minister told them she has "trust" in the GSOC investigation.
"And that all I need is to have patience and wait", he said.
However, Mr Nkencho said he explained to the minister why they family believes GSOC has "gone against all the rules of international engagement into criminal things like this."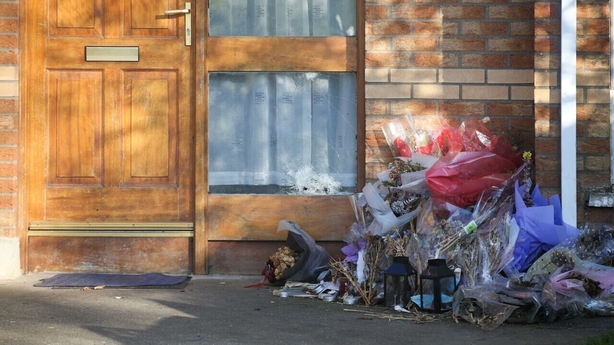 The family say they have lost confidence in GSOC because they were told George had been shot five times, when their own post mortem indicated six shots; because the garda who fired the shots remains on duty; and because it was eight weeks before GSOC began interviewing witnesses.
They also say they do not accept that the Garda Ombudsman's investigation is independent.
Gloria Nkencho, George's sister, said that she and the family can say what they feel because it is their experience and their reality.
They are calling for a public inquiry into the killing of George Nkencho.
The Minister for Justice sympathised with the family on their loss, but declined to comment following today's meeting.
GSOC said its investigation is continuing and a family liaison officer has been appointed, but the family say he is not giving them any answers.