A new €15m Dublin Bus depot at Broadstone has been officially opened.
The bus company said the new maintenance facility will allow additional capacity and expansion across the Greater Dublin area.
It stated that it is also equipped to handle future vehicle types if required, such as full battery electric vehicles and hydrogen vehicles.
The Broadstone depot dates back to 1850. A number of original features have been retained, such as its cast iron structure and the old overhead gantry cranes.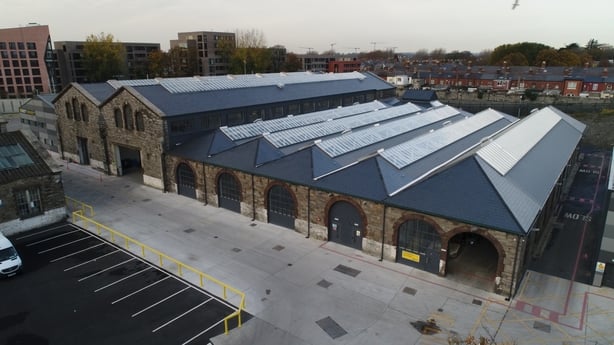 Dublin Bus also said it has become the first semi-State organisation in Ireland to install swift nesting boxes onto a site.
The depot, which is one of eight, has the capacity for 120 buses and 300 employees.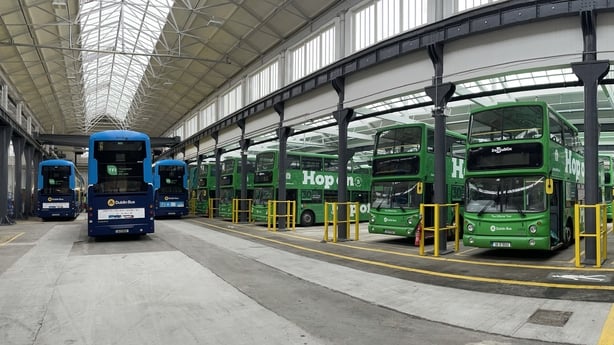 Minister for Transport Eamon Ryan said: "As we transition towards a cleaner and greener urban bus fleet, Broadstone Depot will be home to these new, low emission buses.
"It is fitting that this historic depot will play a role in maintaining these vehicles."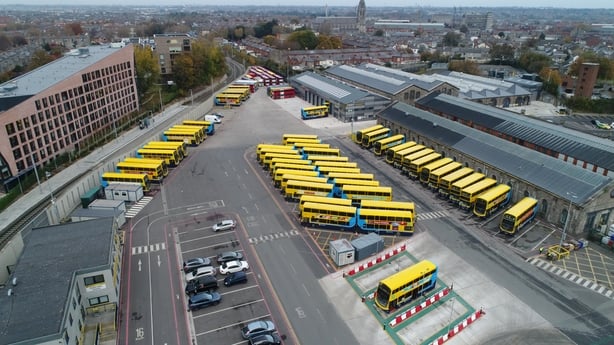 Dublin Bus is the country's largest sustainable public transport service provider, carrying 142 million passenger journeys before the Covid-19 pandemic in 2019.
Chief Executive of Dublin Bus Ray Coyne said that the company's low emission fleet, sustainability initiatives and depot investments mean it can meet Dublin's transport needs into the future.
The Broadstone depot is part of a transport hub which includes Dublin Bus' Central Control and Driver Training Centre, as well as Bus Éireann's nationwide headquarters and a Luas stop employing a total of 1,200 people.