The owner of a shop in the north Dublin town of Skerries has said he is thankful no one was injured after a car crashed into the store this afternoon.
A man in his 40s was arrested after the incident, which happened at the Primo C&T Superstore at around 1.30pm.
Video footage on social media showed the car inside the shop.
The car has now been removed from the shop and gardaí say investigations are ongoing.
He travelled some distance into the shop, really scary stuff. Staff were amazing, and should be really proud of themselves how they managed the situation and thier customers in the aftermath. C&T Skerries. Big Thanks to @DFBAmbulance @GardaTraffic also for getting there so quick https://t.co/wW134NYg3j pic.twitter.com/fdtnnBSKzU

— Dave Morris (@Mybeccal) September 17, 2019
Store owner Tom Stafford said there were a number of customers and staff in the shop at the time.
He said the damage caused is cosmetic rather than structural and an engineer has been out to survey the scene.
The car, believed to be a Jaguar, has been removed from the shop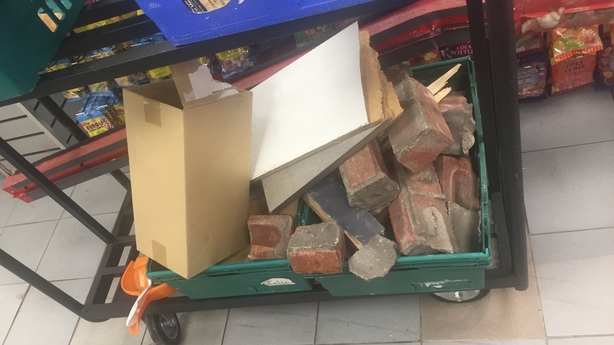 The shop remains closed this evening but will reopen tomorrow.
Gardaí are at the scene and are examining CCTV footage of the incident.
Richard McDyer, a member of staff, was working in the shop at the time.
He said it was madness and "all go", and said the main concern was that no one was injured.