Five Traveller families, who say they have been told to move off a site in Clondalkin in Dublin today, have said they will not leave because they have nowhere else to go.
Around 40 members of the Travelling community have been living on the unauthorised site in Balgaddy since late last year.
They said they were told by South Dublin County Council before Christmas that they had to leave.
Today, council officials were on site along with members of gardaí.
It is believed council officials will return later this afternoon.
Martin Doherty, who lives on the site with his family, said they have nowhere else to go, but if an alternative location was provided, they would move on.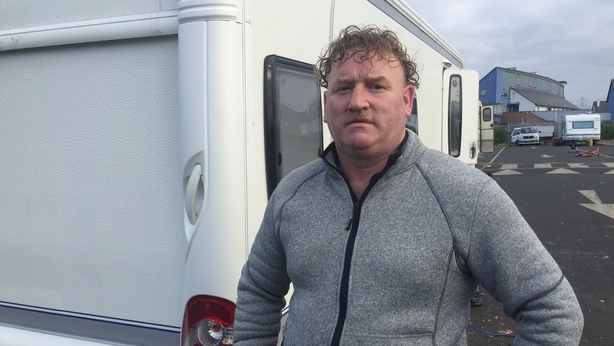 The site has no running water or electricity.
Bernard Joyce from the Irish Traveller Movement said the case highlights the crisis in Traveller accommodation.
The issue of Traveller accommodation was highlighted in a recent RTÉ Investigates programme.