Dublin's 30km/h speed limit is to be further extended to local roads in nine more zones in the city from midnight tonight.
The city had already extended the "slow zone" to cover most areas between the canals at the end of March this year.
Dublin's 30km/h speed limit to be extended from midnight https://t.co/YPy7K2pQSQ pic.twitter.com/tcW5dCfuZp

— RTÉ News (@rtenews) May 30, 2017
Phase two will see the speed limit reduced from 50km/h to 30km/h on residential roads in parts of Sandymount, Crumlin, Drimnagh, Phibsborough, Drumcondra, Glasnevin, Beaumont, Artane, Coolock and Raheny.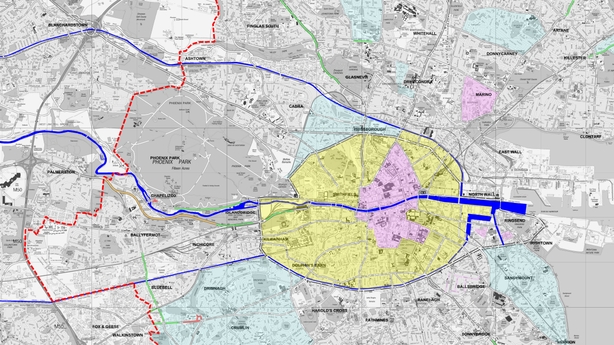 It will not affect the main arterial routes into the city but reductions will be considered for sections of these routes as part of phase three.
A public consultation carried out as part of a review of the by-laws found considerable opposition among respondents and scepticism that it would be enforced.
Of the 550 responses, 267 expressed concern that the new limits would be impractical or would cause increased congestion.
However the city council said that in door-to-door surveys, 78% of residents were in favour of the new limit.
Dublin's 30km/h speed limit will be further extended to local roads in nine more zones from midnight – more details https://t.co/YPy7K2Hshq pic.twitter.com/5IHqzNEuTt

— RTÉ News (@rtenews) May 30, 2017
In Marino, where the limit has been in operation since 2005, 96% of residents were opposed to returning to a higher limit.
Dublin City Council Senior Engineer Andy Walsh said the ten additional suburbs were picked as being "conducive" to the new limit and some of these areas had road works such as the tightening of curves to slow down motorists.
He said previous surveys had found driving speeds went down by between 20% and 25% when 30km/h speed limit signs went up.
But Conor Faughnan of the AA said the lower limits cover too wide an area and that when introduced on roads that are not suitable, it leads to motorists ignoring limits altogether.