The Garda Commissioner has said that men are not engaging enough in the conversation around domestic violence and serious sexual assault and what makes a "healthy and proper relationship".
Drew Harris said this evening that the amount of violence against women and children, "concerns him" and that the internet has opened up "every extreme" to people who are inclined to look for it.
Speaking at the Kennedy Summer School in New Ross, Co Wexford Commissioner Harris said he is aware of the amount of violence in society because of reports he receives every day.
"A lot of it is directed around vulnerability," he said, "and a huge amount of violence directed towards women, I have to say, and also towards children, and that worries me.
"And those are things that I've tried to concentrate upon in terms of making sure that we have specialist resources to deal with child abuse, to deal with domestic abuse, to deal with serious sexual assault, but also to deal with abuse online, particularly the abuse of children online as well."
The commissioner was speaking during a public interview, named the Noel Whelan interview, by the Kennedy Summer School in honour of the late barrister, political commentator and founder of the event.
The interview was conducted by Sinéad McSweeney, vice-president for global public policy and philanthropy with Twitter, former director of communications with An Garda Síochána and also wife of the late Noel Whelan.
Commissioner Harris told her and an audience at St Michael's Theatre in New Ross that the internet "has opened up a whole world to people that 20 or 30 years ago wasn't accessible and now it is readily accessible.
"Every extreme is on the internet and can be found relatively quickly and I do worry about that because you see then the consequences of what's on the internet being played out then, actually, in terms of crime that we're dealing with and the incidents we're dealing with".
That is a major change that he has noticed during his near-39 years of policing work, the commissioner said. "It's just the rise in violence around vulnerability.
"It's not to say there wasn't domestic abuse and there wasn't serious sexual assault - those things have been with us always. I just worry about the impact of the internet and the availability of all of the imagery around that.
"It's all-pervasive and on every smartphone if a person is inclined to look for it."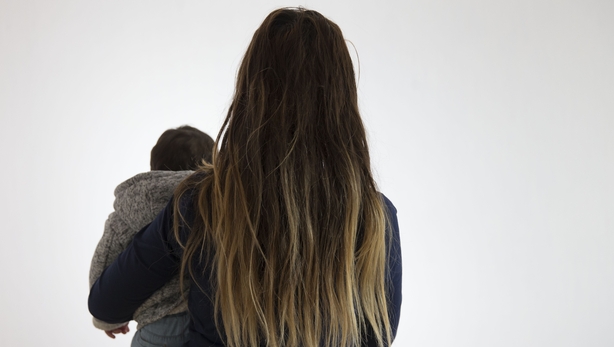 Gardaí have a "responsibility" to victims of crime, he said, both when they respond to crime and also afterwards.
"More and more, and certainly, infinitely more than when I was a constable, gardaí on the ground need to be able to identify vulnerability, identify situations and deal with them appropriately, with great empathy actually, and make sure they give the victim a great service and follow through on their needs at that particular time, which can change as well and to recognise that."
When speaking at events dealing with issues such as domestic violence and sexual assault, he notices that the audience tends to be "predominantly female," he said.
"There's not enough men engaging with the conversation among themselves and with younger men around what's on the internet, and domestic abuse and about sexual violence.
"There's just not enough men engaging in the conversation about what is a healthy and proper relationship and what isn't one."
However, he added: "Progressively, violence is becoming more and more unacceptable. The more we call it out, the more unacceptable it will be."