The Garda Commissioner has told the Policing Authority that there is "a small risk" that 234 people may have engaged in a crime that the gardaí cannot prosecute them for because DNA samples were mislaid or lost.
A garda investigation into 4,446 samples between 2015 and 2019 identified 269 samples that gardaí could not account for or were never reported to Forensic Science Ireland.
Drew Harris said 255 individuals had been sampled on another occasion and with more than 40,000 samples taken over the relevant period, the loss represents 0.5%.
"We have narrowed the area of concern and are in a better position than we thought," he said.
The commissioner said the loss occurred because gardaí were operating a "paper-based" system at the time and that always carries a risk.
However, he said a new Investigation Management System is now being rolled out and while it should not have happened there was always a risk with "paper based bureaucracy".
Assistant Commissioner John O'Driscoll, who is in charge of the investigation, told the authority it is continuing.
He said of the 234 people's samples at issue, 73 of are people who can be sampled again, 161 cannot be resampled, 92 of the samples were carried out for intelligence purposes, 35 were prosecuted and 34 were not prosecuted.
He also said gardaí were examining the significance in each case.
Anti-corruption unit established
The Garda Commissioner told the Policing Authority that the force is "not rife with corruption" but gardaí do have to watch out for it and have therefore established an anti-corruption unit.
Mr Harris said that the presence of the unit is "mainly about deterrence", but he also wanted vulnerable people with a debt or a substance dependency to know that they can seek help.
The Assistant Commissioner in charge of the unit said it will begin work next Monday with around 30 personnel who have been subject to "a robust clearing process".
Pat Clavin told the Policing Authority that the unit will focus on areas such as gardaí abusing their powers for sexual gain, outside business interests, contacts and associations and substance misuse.
Commissioner Harris also said decisions to suspend gardaí were checked to see if they were appropriate and proportionate and not taken lightly.
Some investigations into these gardaí have been long running but they are extensive, utilising detective resources and conducted to a high standard.
He said suspensions do happen but they must be dealt with expeditiously to maintain public confidence in the police service.
The gardaí will report to the Director of Public Prosecutions who will determine if people are to face charges.
"The wheels of justice will roll on," he said.
Nine gardaí were suspended this month, including eight in one day - the highest ever in one day.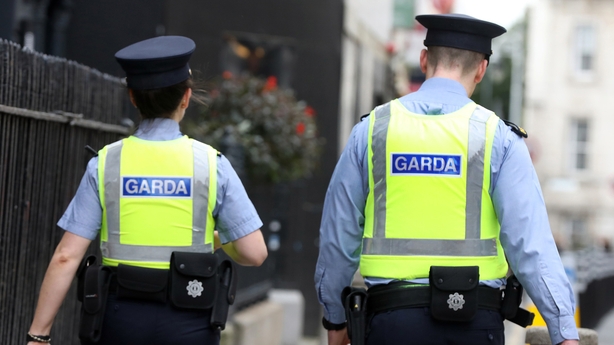 Hate crime guidelines
The Garda Commissioner also told the authority there are now clear guidelines on PULSE, the garda computer system, for the identification and recording of hate crime and that human rights is being made integral to what gardaí do.
Mr Harris also said gardai are trying to "widen the pool of applicants" of people who wish to work in the organisation as civilians and police officers, but people from Europe, Britain and the USA have graduated as gardaí.
The Executive Director of Human Resources Alan Mulligan said they have "not been as successful as we would like".
There has been a slight increase in terms of gender, with close to 30% of gardai now being female.
However, he said it is not mandatory to fill in the ethnicity section in the application form so getting statistics has been difficult.
He also rejected a suggestion from authority member Valerie Judge that there was something in the culture of An Garda Síochána that senior positions are by default positions for men.
Assistant Commissioner Paula Hillman said frontline gardaí and call handlers are being trained to recognise hate crime.
She said the training is focused on the definition of hate crime, the "perception test" and support to the victim.
The assistant commisisoner added that trained gardaí will be aligned to community policing teams to increase engagement with victims and minority communities and groups.
She said they are also seeking formal feedback from these communities.
Authority Chair Bob Collins also said under representation is a widespread phenomenon not just in the gardaí, but also in other institutions.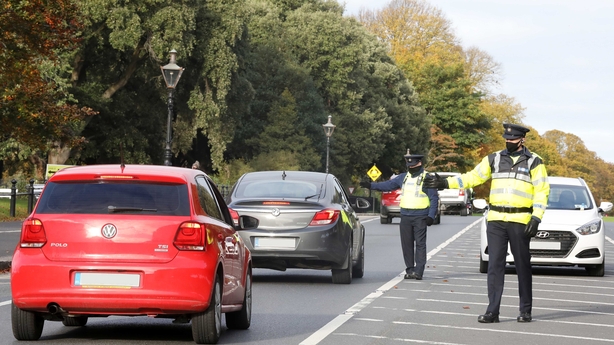 Introduction of fixed charge penalties under Covid-19
The commissioner said the introduction of fixed charge penalties does not change the An Garda Síochána's approach to Covid policing.
He said the use of fines where they are deemed to be necessary will not become operational until the end of next week.
Mr Harris also said that people have been largely compliant and that gardaí will continue to engage, encourage, and educate with enforcement as a last option.
He said the number of incidents is low and while the evening economy is cranking up, most people are good natured and good humoured.
The commissioner said there will always be individuals who make poor decisions and gardaí have to intervene and enforcement inevitably follows.
He also said there had been difficulties with some elements of retail not complying with the regulations. He said such incidents are being reported to the DPP.
Mr Harris also said the review of the use of anti-spit hoods was complete, but he has not yet received it and has not been able to consider it.
He added that online fraud has become a major problem during Covid-19.