David Hunter would not strike most people as a contract killer. His own lawyers even characterised him as "no James Bond, or Ethan Hunt", the latter the fictional action-man character in the Mission Impossible film franchise.
Hunter was, as they insisted in their efforts to portray him as not the type of person an international organised crime group would hire as a hitman, nothing more than "a two bit car thief".
However, this portrayal of the gunman misses the point and flies in the face of the reality of the type of people criminal gangs select as prospective killers.
The Kinahan Organised Crime Gang in particular chooses many of its gunmen, not just from among convicted criminals and experienced killers, but also from among people with educational and employment difficulties, as well as those with family and personal problems.
These criteria were evident most recently in the composition of the subcell the Kinahan gang set up to murder Patrick Hutch, the brother of the rival criminal gang leader Gerard Hutch.
Two of the gunmen were Mohammed Smew and Mark Capper.
Smew was a drug addicted, college dropout who became homeless and whose mental health was badly affected following a serious motorbike crash. Capper suffered from ADHD, had an IQ of 63 at 13 years of age and was sent to a special school before graduating to criminality.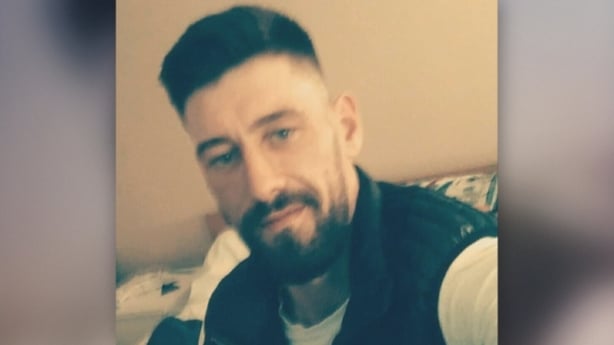 The looker for the murder gang was Ciaran O'Driscoll, a north inner city Dublin drug addict with 90 criminal convictions whose parents had died but had also been drug addicts.
Even the director of the murder plot sub cell Patrick Curtis has crippling mental health problems and suffers from obsessive compulsive disorder and irrational behaviour. In spite of his debilitating fear of confined spaces, he like the other cell members, is locked up in Portlaoise prison where the prison doctor has diagnosed claustrophobia, anxiety and depression. He blesses himself 60 times a day to soothe his fears.
These people, like so many others, were susceptible to being used by the Kinahan Organised Crime Group.
So it was precisely because David Hunter was "a two bit car thief" with a broken down lifestyle that the criminal organisation chose him when it was looking for people to kill dissident republican Michael Barr.
Unfortunately, for the 42-year-old Englishman, his victim, their families and those who care about them, he committed to the murderous enterprise with a small degree of planning and a large chunk of carelessness.
David Hunter was a vulnerable, drug addicted, small time English crook who was not previously known to gardaí. He had all sorts of issues which rendered him easily manipulated. And like so many of the others before him who worked for the Kinahan gang and who are now serving lengthy prison sentences for feud related crimes, David Hunter was also dispensable.
Born into a respectable Liverpool family on 5 September 1978, David Hunter was the youngest of four boys. He was close to his three brothers who all worked for a living. His father was a builder and David left school at 16 to work with his father as a roofer before moving on to labouring, brick-laying and fitting kitchens.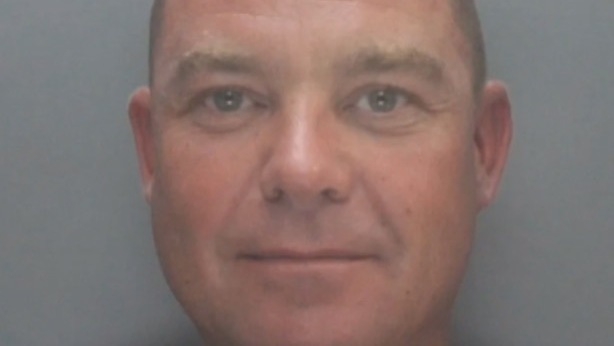 But he first got into trouble when he was 19 years old, eventually accumulating 12 minor criminal convictions in the Magistrates Courts in the UK, which are similar to the District Courts here. He was however in a stable relationship with his "childhood sweetheart" Joanne with whom he had been going out since he was 14.
As he grew older he changed career and moved away from construction into care work. He got a job in a residential centre with the Brothers of Charity, which provides support and services for people with learning difficulties and special needs.
As a carer, Hunter is remembered as a kind, caring and committed employee. He often stayed overnight, looked after the patients in his own time and spent his own money on them. It was he said "the best job I ever had".
Unfortunately, when his children were born, David Hunter felt he could no longer continue to work as a residential carer and had to leave to help look after his own family. The father-of-two got a job in the motor trade but was "fluid and flexible" in work so he could become involved in the children's daily lives. They are now aged 13 and 18.
Hunter made a good living buying and selling cars but he was also resourceful. He identified a niche market in Aviculture and began breeding, training and selling birds of prey. It was a job he enjoyed and became very good at while making a lot of money.
"When David Hunter got involved in organised crime he got caught up with one of the most notorious and dangerous international criminal gangs, the Kinahan Organised Crime Group"
In December 2007, tragedy struck the family when David Hunter's nephew was killed in a road accident. However, his life was to change forever six years later when his eldest brother Paul took his own life. Paul was ten years older than David and, as the youngest and eldest, they had always been particularly close.
Paul's death hit David Hunter particularly hard. He began drinking heavily and taking drugs as his life spiralled out of control. His long term and stable relationship was soured by substance abuse, rows and violence and, after 24 years and "for the sake of the children", Hunter separated from his life partner and moved out of his home.
He found a place nearby so he could remain close to the children but he also got involved in more serious crime. His first serious criminal conviction arose out of a domestic situation following a violent row with his now former partner's father.
He was sentenced at Liverpool Crown Court to 15 months in prison for assault causing actual bodily harm and making threats to kill. Two more Crown Court convictions followed for dangerous driving, obstructing a policeman and possession of a knife. Crown Courts in the UK are similar to the Circuit Courts here and deal with more serious crime. When he was caught with the flick knife, Hunter tried to claim he had been "fishing in London".
When David Hunter got involved in organised crime he got caught up with one of the most notorious and dangerous international criminal gangs, the Kinahan Organised Crime Group.
The Special Criminal Court has established that the core activities of the Kinahan Group are money laundering, drugs and firearms trafficking on an international scale and that murders are planned and committed often in the context of feuds with other criminal organisations to protect these core activities.
The gang has, among other places, a strong base in the north of England from where one of its most senior figures has operated for more than 15 years. Thomas 'Bomber' Kavanagh trafficked in guns and drugs from his heavily fortified mansion with CCTV cameras and bullet proof windows in Tamworth, a market town 20km north east of Birmingham.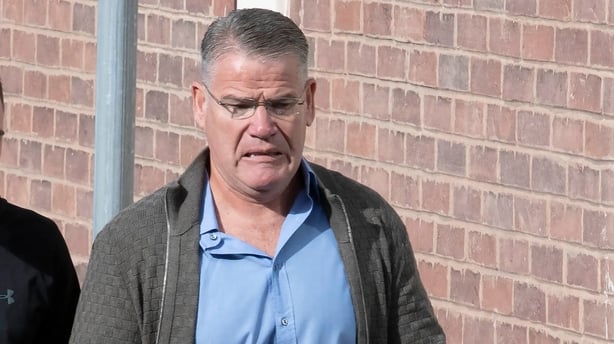 The 53-year-old is currently in prison awaiting sentencing after pleading guilty to drugs and money laundering offences. He was caught after a four-year investigation by gardaí and the UK's National Crime Agency who say he was "part of a significant international crime network capable of organising multi million pound shipments of drugs".
Kavanagh is also the brother-in-law of Liam and David Byrne.
Liam Byrne, the High Court found, is the leader of the Byrne Organised Crime Group, the Dublin branch of the Kinahan Organised Crime Group. The Criminal Assets Bureau seized his house in Dublin and he is now living in the UK.
Liam's brother, David Byrne, is the gangster who was shot dead at the Regency Hotel in February 2016 in a murder that escalated the ongoing Hutch Kinahan feud which has so far cost 18 lives.
David Hunter was involved in the activities surrounding the feud within days of David Byrne's murder. He flew into Dublin on a "last minute Ryanair flight" three days after David Byrne's murder, on the day Eddie Hutch, the brother of the rival gang leader Gerard Hutch, was shot dead.
Hunter claimed he had come to Ireland to steal "cars for order" in the UK. He flew back to England the next day without stealing any cars. Mr Justice Alex Owens subsequently described the claim as "far fetched".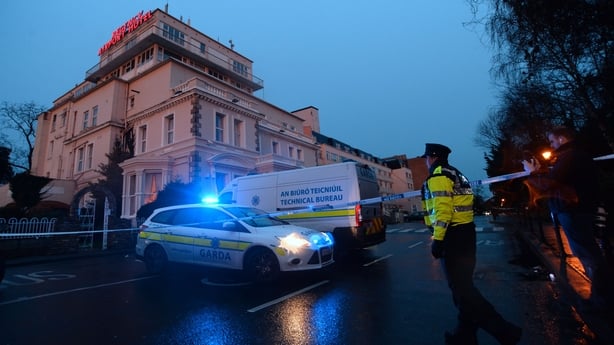 The men that murdered David Byrne on 5 February 2016 were disguised as armed gardaí and carried AK-47 rifles. These were paramilitary weapons which the Kinahan Organised Crime Group believed the Hutch gang had sourced from dissident republicans in the North.
The presence of Kevin 'flat cap' Murray, a New IRA member from Strabane in Co Tyrone substantiated that belief and was sufficient for the Kinahan gang to pursue him - and anyone else suspected of links to those weapons. The standard of proof criminal gangs require to administer their own justice and impose death sentences is not very high.
The Kinahan gang sought to murder Murray but could not get to him before he was arrested for the murder of David Byrne and kept in custody in Northern Ireland. He was subsequently diagnosed with rapidly deteriorating and terminal motor neurone disease, which prevented his extradition to face charges before the Special Criminal Court. Kevin Murray died at his home in Strabane in August 2017.
Another dissident republican targeted by the Kinahan gang was Vincent Ryan, the brother of the leader of the Real IRA in Dublin, Alan Ryan, who was shot dead in 2012. Vincent Ryan had been charged with possession of an AK-47, which gardaí believe was connected to the murder in 2011 of another Dublin criminal Michael 'Mika' Kelly, nicknamed 'The Panda'.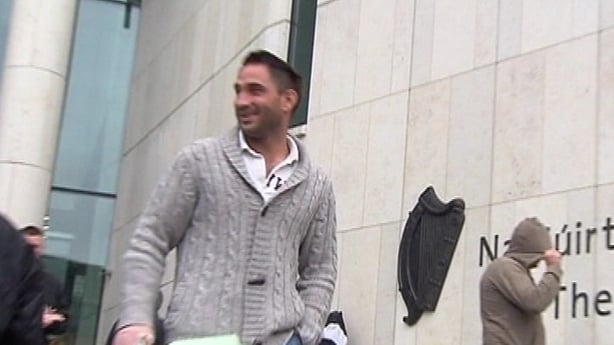 The link between Ryan and the assault rifle was enough evidence for the Kinahan Organised Crime Group to link him to the weapons used during the murder of Kinahan gangster David Byrne.
Three weeks after the Regency attack, on the 29 February 2016, Vincent Ryan was shot dead outside his home in Finglas, Dublin. Two men, Jeffrey Morrow and Paul O'Beirne, were subsequently convicted of helping a criminal gang to murder the 25-year-old by providing and destroying the car used in the murder.
Canine DNA was preferred as evidence against O'Beirne after dog hairs from a car seat cover that he had dumped in a bin at his home were found to belong to a bulldog owned by the man whose car was stolen. The chance of finding a DNA profile from any other dog than 'Bailey', the English Bulldog, was one in one billion.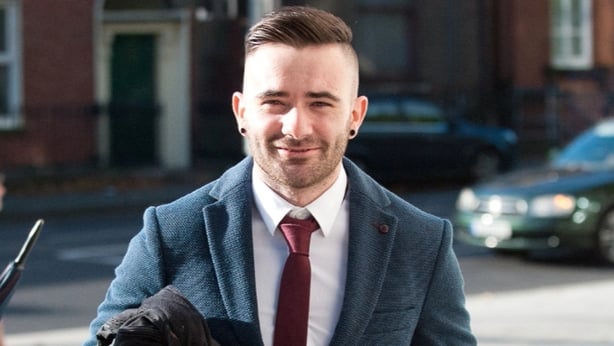 Michael Barr was another dissident republican the Kinahan Group targeted for murder. The 35-year-old year old father-of-two was also from Strabane and knew Kevin Murray.
Barr had pleaded guilty at the Special Criminal Court to handling stolen electrical equipment in connection with the discovery of a car bomb at the Finnstown House Hotel in July 2014. He was nervous before the case and had expected to go to jail. He was murdered two days before he was due to be sentenced.
David Hunter came back to Ireland on Saturday 23 April 2016, two days before he carried out the murder. The same day, in the ILAC shopping centre in Dublin, another Kinahan gangster Martin Aylmer bought six prepaid mobile phones which were used in the assassination.
Hunter also bought a new phone in Holyhead before he boarded the ferry with his then girlfriend Jordanna Kiely. When they arrived, they booked into the Travelodge Hotel in Swords and spent much of the time drinking and taking drugs.
"It was, we were either good, or we were screaming at each other," Jordanna Kiely said of her trip to Dublin. "It was drinking, drugs, sleeping, drinking - same shit, different day."
Following one of their rows, Kiely invited a friend over from England. Stacey Franey arrived in Dublin between 6am and 7am on Monday 25 April 2016, the day of the murder. The two women went shopping and drinking. David Hunter went to kill Michael Barr.
Just after 9pm that night, David Hunter and a Dublin north inner city criminal Eamon Cumberton, burst into the Sunset House Pub in Ballybough. A fundraiser for republican prisoners was under way and Michael Barr worked there as a barman.
The gunmen shot the father-of-five seven times, five times in the head, once in the leg and once in the shoulder. A third man waited outside in the getaway car and drove all three to Walsh Road in nearby Drumcondra where they abandoned the getaway car.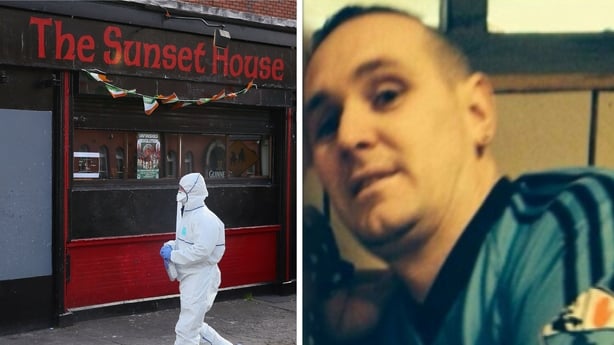 They got out of the Audi A6 at 9.20pm, hastily and chaotically set it on fire before getting into a Ford Mondeo and driving off at speed. Hunter then went drinking with the two women in Temple Bar.
The biggest break for gardaí, and the biggest mistake for the killers, was their failure to burn out the getaway car. Detectives got to Walsh Road nine minutes after they received the 999 call, extinguished the blaze and managed to preserve and recover vital evidence.
They discovered four guns "cocked and loaded", including the murder weapon in the car. The gunmen's boiler suits, ski-masks and rubber masks had been left on the back seat.
They also found a bullet on the grass nearby and a 'burner phone' ringing beside it. No fingerprints were found on the phone or the bullet.
However, the phone had only been activated, along with two other phones, shortly before the murder. Hunter had dropped it at the burn location in his hurry to get away. There were several missed calls on it as those directing the murder tried find out what had happened. When they couldn't get him on the burner phone they called Hunter on his UK mobile, thereby linking him to the crime through his personal phone.
Eamon Cumberton and the getaway driver planned to flee to Thailand after the murder, but when Cumberton turned up at the airport he discovered his passport was out of date. The driver flew out without him.
Cumberton had spent €900 on a last minute flight and now had to spend more to change it. He got a new emergency passport and flew out the next night. He even went to Store Street Garda Station to get the documents signed. He brought no luggage with him abroad and carried only a bottle of water.
Three days after the murder David Hunter flew to Spain. Jordanna Kiely followed on the next flight that day but changed her mind when she arrived in Spain after Hunter failed to meet her at the airport. She turned around soon after landing and flew back to the UK.
The breakthrough in the murder investigation was the discovery of both gunmen's DNA on some of the items recovered from the partially burned getaway car. Eamon Cumberton's DNA was found on a cap and a mask. David Hunter's DNA was found on two masks, a latex mask and a ski mask.
It was the first time gardaí had heard of the Liverpool hitman. He was only identified after his DNA was circulated to the British police and they discovered a match on the UK database.
Three years later in April 2019, David Hunter was arrested on foot of a European Arrest Warrant in the UK. His fellow gunman had already been convicted in January 2018. Eamon Cumberton was arrested when he came back from Bangkok in May 2016 on foot of an outstanding bench warrant for another crime.
Cumberton smoked a cigarette and drank some water in the Bridewell Garda station and his DNA was subsequently extracted from the butt and the plastic cup. It matched the samples found in the getaway car.
The 32-year-old was jailed for life. He also subsequently failed to overturn the guilty verdict when the Court of Appeal ruled he got a fair trial and the conviction was safe.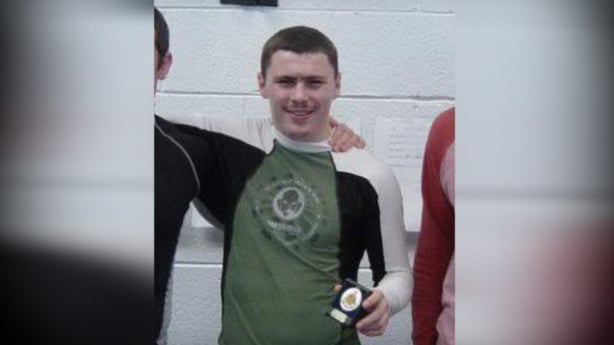 David Hunter didn't contest his extradition. On the flight back to Ireland he asked for and was given ear plugs and an apple. He dumped both on the plane but the Gardai retrieved them along with the butt of a cigarette he smoked in the yard at the Bridewell Garda Station. They were all put into evidence bags and the DNA extracted from them was used against him during his trial.
Dr Edward Connolly of Forensic Science Ireland testified that the odds of the profile created by the cigarette butt and apple core coming from "an individual unrelated to the DNA on the ski mask" used in the murder were "a thousand million to one".
Hunter tried to contest the overwhelming evidence and told some interesting tales. He was, he said, an avid skier who had skied in Norway, France, Spain, Scotland, Austria and Switzerland. He even had holiday photos of himself in a ski mask to prove it.
Ireland is not renowned for its skiing, but Hunter said he brought his ski mask on his first trip here in February 2016. He said he met a guy looking for a car and they both drove to a housing estate 45 minutes from the Travelodge Hotel in Swords. He planned to steal a car in this "nice estate…where people wouldn't be expecting it", he said, because he could make double the amount for stealing a car in Ireland than he could in Liverpool.
To clarify any misunderstanding as to how his ski mask ended up in the murder getaway car, Hunter explained that he wore it that night at a second housing estate they went to where he saw a man out walking his dog. Hunter said he didn't like the look of the dog walker but the other man told him not to worry.
Hunter then saw a BMW parked on the path and had just gotten the door open when the man with the dog came back and ruined the entire enterprise by shouting "what the f**k are you doing?" Hunter and the other man fled the scene. The Liverpudlian considered he had just had "a lucky escape."
Hunter must have only realised more than four years later that he had mislaid an important piece of his 'car thieving, holiday skiing toolkit' in Dublin that night because he only disclosed this for the first time in a statement his solicitor sent to DPP on 4 June 2020.
"I left the ski-mask in the car," he said "and that's the last I saw of it." The evidence from the mask was to greatly contribute towards convicting him of the gangland murder.
To add insult to injury, the man he met that night in Dublin never called him back and he had to return to Liverpool empty handed. Unfortunately, he couldn't help gardaí identify his auto theft accomplice. "I don't know his height or name," he said. "He had bad acne all over his face, around 30 years-old, average build with an Irish accent."
When Hunter was back in Ireland two months later, and back in the Travelodge Hotel in Swords, he was, according to himself, on a drink and drugs binge with his girlfriend and her friend. He said he couldn't collect Jordanna's friend Stacey when she came off the ferry in Dublin on the morning of Michael Barr's murder because he had had "a large glass of brandy" as soon as he got up.
The women went shopping he said, while he spent the day in the pubs and bookies around Swords. He was in the hotel at 9pm, the time of the murder and when the women returned. They all left again for Temple Bar at around 10.30pm.
Hunter's girlfriend and her friend however could neither contradict nor corroborate his story. Jordanna Kiely said she couldn't remember a lot of the week because of the amount of drinking they did. The hotel names "didn't ring a bell" either.
"I've no clue about times," she said. "We would usually meet up for food at around 9pm."
The relationship between Hunter and Kiely was not going well and he wasn't particularly happy when Jordanna's friend turned up in Dublin. Stacey Franey agreed "completely" that the couple were "a bit of a mess" as a result of all the drinking and drug-taking.
"They were nearly not speaking," she said, "it was hostile" between them.
Franey however also had problems remembering the details of the Dublin trip. She "couldn't say one-hundred per-cent" what night the two women went shopping; the night out in Temple Bar was she said "a bit blurry to be honest"…"cocktails and brandy don't mix".
Stacey Franey even had difficulty remembering what hotel she had stayed in. When asked if she had been in the Radisson Blu later in the week, she replied: "I couldn't tell you but there was one night in another hotel. We were pretty drunk the whole time, most of the time."
If David Hunter was relying on the evidence of the two women for a solid alibi he was sadly mistaken.
Hunter also insisted that he hadn't flown to Spain to hide out after the murder. After his last 'blow out' on the booze and cocaine in Dublin, he said, he was headed to a rehabilitation programme in Spain. The story had little credibility and not only did gardaí and the court not believe him, his own girlfriend didn't believe him either.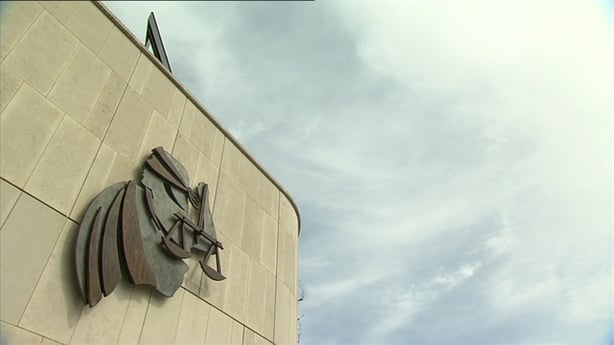 "He said he was going to go and promised to stop sniffing and get off the ale," Jordanna Kiely said. "I took it with a pinch of salt."
As regards the phone call he received from the gang an hour after he shot dead Michael Barr, Hunter tried to claim that this too was because of his interest in the motor trade. He had he said taken a call from a man looking to buy his red BMW car, which he had brought to Ireland to sell before he went to rehab in Spain.
Like all the other attempted explanations the court dismissed it as nonsense. Judge Alex Owens said it was more likely that after Hunter had dropped his burner phone near the getaway car, the gang could not get him and called him on his personal UK number.
David Hunter's other fictions did not pass for fact in the Special Criminal Court either. "Unbelievable", "untrue", "implausible", "peculiar" and "not credible" were some of the findings the three judges made about his evidence.
The father-of-two was jailed for life for the murder, a sentence Michael Barr's family wants him to serve in Ireland.
"He left England to come here to murder an Irishman," Michael's father Colin Barr said. "So why should he be sent home? He should definitely be made to serve his sentence here."
David Hunter is the seventh person to be convicted of one of the 18 Hutch-Kinahan feud murders.
The fact that he is now destined to spend at least the next 20 years of his life behind bars is testament to what Mr Justice Tony Hunt has consistently referred to the "cynicism of the Kinahan organised crime group" which has "preyed" on these "disposable foot soldiers".
"The risks," he said, "are subcontracted to vulnerable, desperate and foolish individuals...and for very little gain."
The Detective Superintendent who led the investigation was also involved in the convictions of five other people in connection with the murders of Gareth Hutch and Vincent Ryan. Colm Murphy said afterwards that while three people have already been convicted in relation to the murder of Michael Barr, two of whom are serving life sentences, the investigation is not over.
Gardaí are still pursuing the getaway driver who remains abroad. The Kinahan gang is being targeted by the district detective units, as well as the specialist units such as the Criminal Assets Bureau and Drugs and Organised Crime Bureau.
The Barr family blame the Kinahan Organised Crime Group for Michael's murder.
"We know who's behind this," Colin Barr also said. "Everyone knows who is paying these men and people are prepared to take money to take a human life; at the end of the day, that's what it's all about, killing for money, it's ridiculous. I have no fear of them, they can do what they want."
Michael Barr was in the words of his sister "gunned down in his place of work on the orders of others who pay fools to murder human beings".
"It is hard enough to lose a family member in normal circumstances," Noeleen Barr said, "but to have to watch your brother's body being removed from a murder scene in a red bag from where he worked and was loved is mental torture, because those images are forever accessible online."
"How can a life be measured in drugs or money?"