The Criminal Assets Bureau has carried out a series of raids in relation to the finances of haulage companies along the border.
Four high-end jeeps have been seized as well as documents, electronic devices, financial records and cash in euro, sterling and dollars.
Among the homes searched today were those of 40-year-old Ronan Hughes and his 34-year-old brother Christopher who are wanted by Essex Police on suspicion of manslaughter and human trafficking.
This morning ten searches were carried out at seven homes and three yards and industrial premises linked to haulage companies along the border with registered addresses in Monaghan, Armagh and Bulgaria.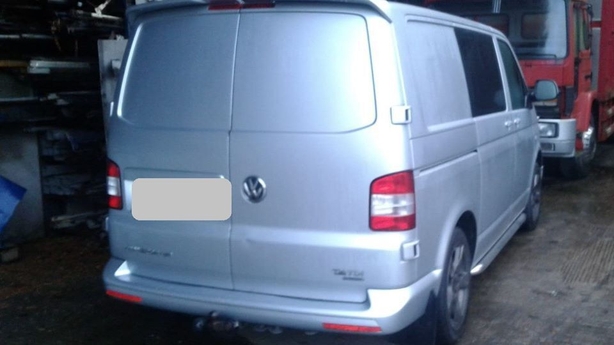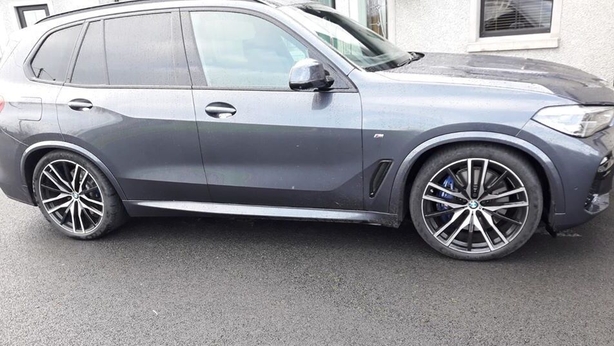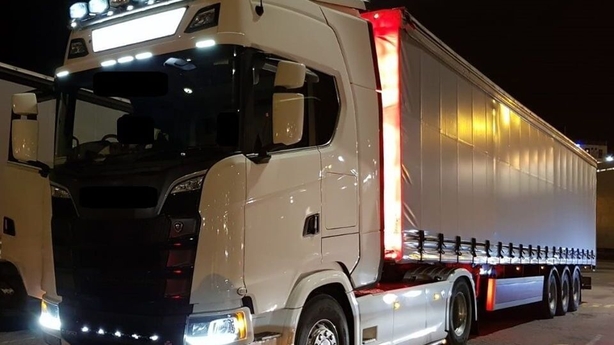 As part of the operation, CAB seized a Northern Ireland-registered tractor unit and curtain-sider trailer at Dublin Port on Tuesday.
CAB also detained a Bulgarian-registered tractor unit and a curtain-sider trailer at the same location on the same day.
The trucks are linked to a company run by the two brothers, one was registered in Northern Ireland, the other in Bulgaria.
A new 2019 BMW X5 sport, a Mitsubishi Shogun, a 2016 BMW X5, and a 2.8 litre Volkswagen Crew Cab were also seized.
While not directly linked to the Essex Police investigation, the discovery of the bodies of 39 migrants escalated the investigation by the CAB in Ireland into the activities of a group suspected of being involved in various international smuggling activities.
Essex Police say they are anxious to speak in person to the two brothers who have links to Northern Ireland, particularly Armagh and have asked them to come forward.
CAB officers were supported today by the armed Emergency Response Unit, the Stolen Vehicle Unit and the Garda National Immigration Bureau as well as the Customs Dog unit.
No arrests have so far been made.
Gardaí say CAB is taking proportionate action to prevent the concealment and disposal of assets.
Along with the jeeps, trucks and cash, 20 bank accounts with around €200,000 have now been frozen.
CAB says its investigation are continuing.