The prosecution has withdrawn a charge of manslaughter against a former GAA player as there was "no reasonable prospect" of a conviction, a court has heard.
Ballymena Magistrates' Court in Antrim also heard the charge against Fergal Gerard Doherty was being withdrawn "without prejudice" as the PPS is conducting a review of its decision.
"So the prosecution are reviewing their own decision for no prosecution," District Judge Nigel Broderick asked and the PPS lawyer confirmed: "Yes, at the request of the family."
"We are going to conduct a review with another assistant director in the department who hasn't had any dealings with the file so there will be fresh eyes," she told the judge.
Mr Doherty, 41, from Main Street in Portglenone in Antrim, and who is a bar owner and former captain of Derry football team, had been charged with the manslaughter of Aaron Law on 30 October last year.
The 34-year-old father-of-two, who was from Portglenone, was found lying unconscious outside Mr Doherty's bar at about 1.10am that Sunday.
Mr Law had suffered a head injury and was taken to hospital but later died.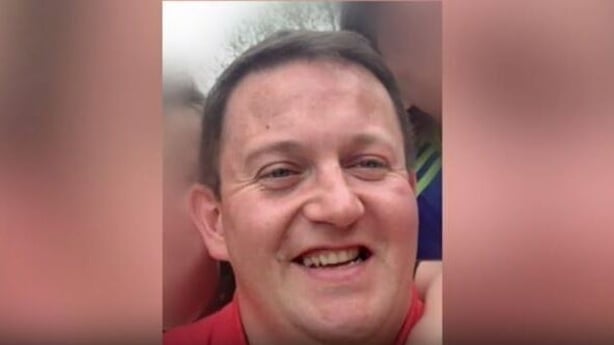 When Mr Doherty initially appeared in court last year, it was alleged that Mr Law had been at a stag party at Pat's Bar but had to be escorted outside by a doorman.
The court heard claims that Mr Law swung a punch but was felled by a single blow when Mr Doherty retaliated, allegedly in self-defence, according to his solicitor.
It is the police case that Mr Law lay unconscious and unattended to, without help or medical assistance, for about 15 minutes, at which stage Mr Doherty and the doorman dragged him out of the road and propped him against a wall.
No medical help was sent for until a member of the public noticed that Mr Law needed medical assistance and it was only then that an ambulance was called and the paramedics in turn contacted the police.
The court heard that Mr Law was taken to hospital but later died.
Previously, defence barrister Joe Brolly contended that "it's as obvious a case of self-defence as I have come across in 30 years of practice as a criminal defence barrister".
In court today, defence solicitor Kevin Casey said the latest decision came as the PPS had decided that looking at the evidence, "it did not meet the prosecutorial test".
"That is to say there was no reasonable prospect of a successful prosecution," the solicitor said.
Judge Broderick marked the charge was "withdrawn without prejudice" and it is dependent in the PPS review "whether it goes any further".