The retired director of a waste management company - who was convicted over the illegal operation of a landfill site in Co Kildare - has been been sentenced to three years in jail at Dublin Circuit Criminal Court, with the final 12 months of the sentence suspended.
Tony Dean, 70, from Woodhaven, Milltown in Dublin was found guilty by a jury last November of three offences contrary to the Waste Management Act 1996, in a case led by the Environmental Protection Agency (EPA).
Passing sentence today Judge Melanie Greally said this prosecution had been taken on the basis of neglect, with waste in one part of the site in Kerdiffstown in Co Kildare having covered 150,000 cubic metres of land, rising to 116 metres above sea level.
This had resulted in odours from landfill gas and volumes of leachate that percolated into water in the surrounding environment, leading to complaints from nearby residents.
Close to €61 million of public money has since been spent to remediate the site including €11.5m which was spent in the aftermath of a fire there in 2011, although the fire was not linked to the activities of Nephin Trading Ltd, which had ceased its responsibility for the site at that stage and eventually went into liquidation.
Kildare County Council was granted a licence to remediate the site in 2011.
Judge Greally said she had taken into account the scale of the breaches, the significant environmental impact they had had and the persistent nature of the non-compliance which had had an impact on adjacent properties.
She said profits there had been prioritised at the expense of compliance with the site left in a hazardous condition.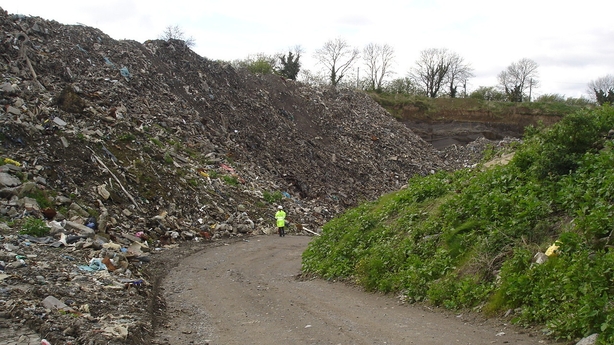 Judge Greally noted that Dean was a man of advancing years and poor health, which was evidenced in recent health reports.
She said prison would be difficult for a man of his age and acknowleged he was at a low risk of reoffending.
His defence counsel said Dean had lost everything since the liquidation of his company and the case had been adjourned for a period to allow him to undergo cardiac surgery.
Dean had previously pleaded not guilty to two charges that he, as then director of Nephin Trading Ltd, disposed of or undertook the recovery of waste at a facility in Kerdiffstown, Naas, Co Kildare, otherwise than in accordance with the waste licence then in force between October 2003 to September 2006, and separately between September 2006 and November 2008.
He had also denied a third charge that he held or recovered waste in a manner likely to cause environmental pollution at the Kerdiffstown site between October 2003 and November 2008.
The jury returned guilty verdicts on all three charges against him in November 2022.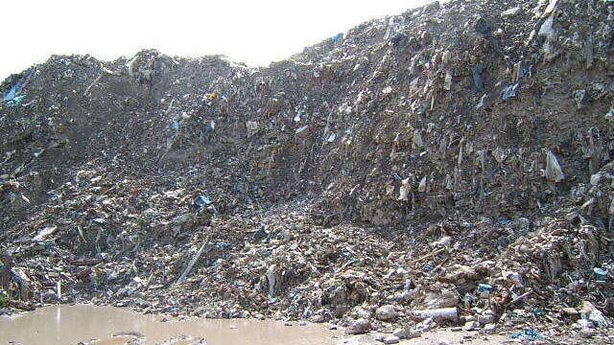 In a previous sentence hearing the court heard from the EPA that 50 cubic metres of leachate had been produced from the site per day over the period concerned and had slowly made its way into the surrounding geology.
There had been 188 complaints about odours from the site at this time.
At the time, Dean had been director of Nephin Trading Ltd which operated the facility until it ceased to accept waste in June 2010.
The case has taken close to 20 years to lead to this prosecution.
It is believed to be the first time someone has been imprisoned for crimes relating to the disposal of waste.
The Director of the EPA's Office of Environmental Enforcement, Dr Tom Ryan, said: "Waste crime can cause harm to the environment and public health and have significant consequences for the taxpayer.
"This conviction is a vindication of the resilient efforts of the State authorities working together for the public good over almost two decades.
"It sends a powerful warning to companies and their directors – those engaging in criminal activity which puts the environment and public health at risk will be held to account."