The sentencing of a 17-year-old boy for murder has been unexpectedly delayed, as a senior judge appealed to the Oireachtas to correct what he said was a "yawning gap" in the legislation covering children convicted of serious crimes.
Urantsetseg Tserendorj, 49, was stabbed by the boy while she was on her way home from her cleaning job in Dublin's north inner city on 20 January 2020.
She died nine days later. The boy was only 14 at the time.
He had admitted manslaughter, saying his only intention was to steal from Ms Tserendorj, but a jury convicted him of murder.
Because he is still under 18, the normal mandatory sentence of life in prison does not apply.
But Mr Justice Tony Hunt said there was a "yawning gap" in the Children's Act, which did not contain provisions for dealing with children, such as the boy, convicted of serious offences.
He said these cases had become much more prevalent recently and were too significant and too difficult to be left with opaque and ad hoc guidance.
In particular, he said the process of imposing a sentence on a child with a review after a number of years was not fit for purpose because there was no provision to suspend any portion of the sentence or to impose conditions.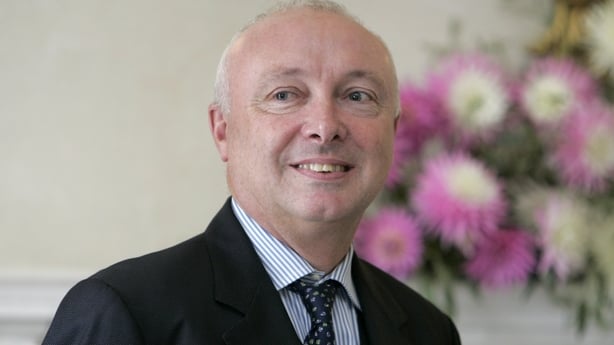 This approach has previously been taken in a number of recent high-profile cases.
The judge said whether the gap in the legislation was a deliberate choice or an omission, it was no longer appropriate that such a gap existed, in what was supposed to be coherent and comprehensive legislation governing the area.
He said the issue was crying out for legislative reform and if this was not forthcoming, the Supreme Court would have to consider the matter and advise on the correct procedures.
Mr Justice Hunt said the sentence he had in mind for the boy was detention for life with a review of that sentence after 13 years.
But he said because of the problem with the legislation, he was left with a situation where it was "all or nothing" and he intended to impose a sentence of life in detention with no review.
At the last minute, the judge agreed to a request from defence counsel Michael O'Higgins to adjourn making his final order to allow the boy's lawyers to try to get some indication from the Oireachtas that legislation may be forthcoming to address the issue.
Mr O'Higgins said there had to be some element of collective responsibility.
Mr Justice Hunt said the gap in the legislation "hurt everyone", including the Director of Public Prosecutions.
A review of a sentence was not fit for purpose if suspension or conditions could not be "part of the landscape" and he said the one place this could properly be corrected was by the legislature.
He adjourned imposing a sentence on the boy until 22 February.
A spokesman for the Department of Justice said the Minister for Justice would consider the matter further.