A man who "tortured" a woman in her home twice in two days, by beating her, tying her hands and pouring boiling water over her, has been jailed for four years and three months.
29-year-old Paul Clarke, from Clonard Road, Crumlin in Dublin, admitted attacking the woman and her partner after €7,000 worth of drugs went missing.
The woman's partner refused to co-operate with the investigation, the woman described the pain as excruciating and said she thought she was going to die.
38-year-old Craig Kelly, from Dowland Road in Walkinstown, was sentenced to five months for his role in one of the attacks, while 19-year-old Josh Conlon, from Meath Place in Dublin, will be sentenced tomorrow for his role in the other.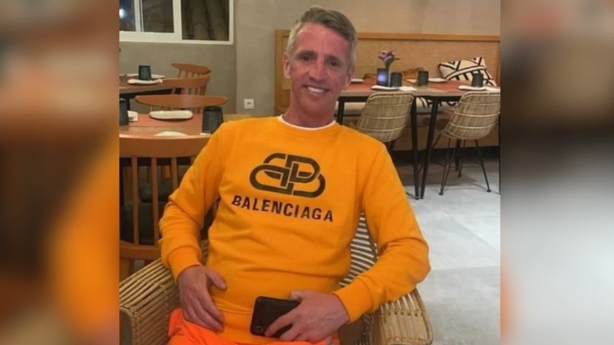 Paul Clarke is a drug dealer who on 11 November 2021 came looking for €7,000 worth of cannabis which the woman's partner had stored in the apartment they shared in the Maltings in Dublin.
However, the drugs had gone missing and when her partner went to the Credit Union to try to get money, Clarke told the woman to put her hands on the table and beat her with sticks while shouting 'where is the weed".
"The more I told the truth," she said, "the more they hit me".
Clarke then ordered Josh Conlon to boil a kettle and pour the boiled water in to cups.
Clarke tied the woman's wrists with wire, stuffed a scarf in her mouth and poured the boiled water over her hands. The pain she said was excruciating. He also tried to pour the scalding water on her face but she managed to turn away.
Conlon broke a chair and along with Clarke beat the woman's partner when he came back with no money, then directed her to clean up the blood.
The next day, Clarke rang to say he was returning and the woman called the gardaí. They arrived but she declined to make a statement, while her partner refused to co-operate at all with the investigation.
The gardaí went looking for CCTV coverage and other evidence of the attack and while they were out of the apartment, Clarke and another drug dealer, Craig Kelly arrived to torture the woman again. The gardaí came back to find her seriously injured out on to the landing in "agony".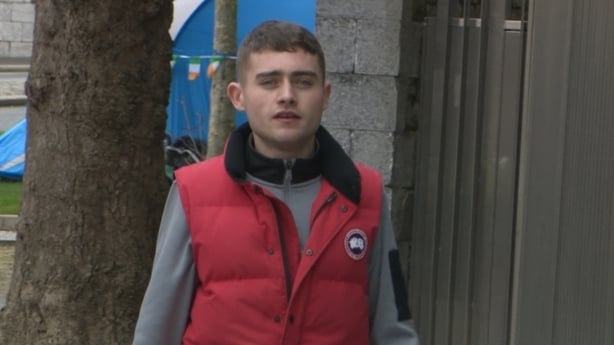 Clarke had come back with another drug dealer, Craig Kelly. Clarke threw another kettle of boiling water over her, scalding her arm and shoulder while Kelly hit her with the handle of a brush across the chest. He also hit her partner.
Paul Clarke told her he would "skin her alive" and threatened to abduct her child. She was later treated in hospital for second degree burns.
Judge Martin Nolan said Clarke's offence was incredibly serious, was committed in the context of drugs enforcement and he had a history of violence, including violence against gardaí.
He jailed him today for 4 years and three months.
The maximum sentence for Kelly's offence was six months and the judge jailed him today for five months with time already served to be taken into consideration.
Conlon, the youngest of the three, has no previous convictions. A father-of-one, his partner is due their second child in March.
He was released on bail to be sentenced tomorrow.