Teacher Enoch Burke is seeking a High Court injunction preventing the school where he is employed from holding a disciplinary meeting where allegations of misconduct against him will be considered.
Mr Burke appeared before a vacation sitting of the High Court today where he secured permission from Ms Justice Siobhan Stack, on an ex-parte basis, to serve short notice of the injunction application on Wilson's Hospital school in Co Westmeath, where he is employed as a German and History teacher.
The judge made the matter returnable to 11 January next, before Mr Justice Brian O'Moore when the new legal term commences.
He told the court that he received a letter from the school on 22 December last informing him that a disciplinary hearing, which had originally been fixed for last September but was put on hold following court hearings which resulted in his incarceration for contempt, will go ahead on 19 January next.
Mr Burke told Ms Justice Stack that he wished to seek an injunction preventing that meeting from going ahead.
He said that he had previously made a similar application for an injunction regarding the disciplinary meeting before a different judge.
However, that application did not proceed after the school gave an undertakings to the court.
Mr Burke complained about the return date, and said that matter was extremely urgent and asked the judge to make it returnable before the 11th.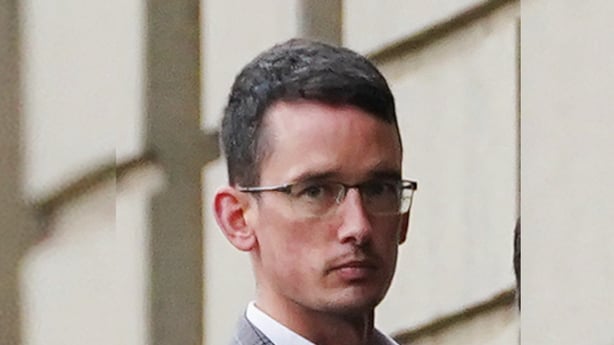 He questioned how urgency was defined by the court, after the judge said she was not prepared to give the matter an earlier return date.
He also voiced his concerns about Mr Justice O'Moore hearing his injunction application.
He said that Mr Justice O'Moore had made comments about the disciplinary process which Mr Burke said "encouraged the school" to recommence the disciplinary process against him.
In reply, Ms Justice Stack said the court was fixing the matter for the 11th when it will be mentioned before Mr Justice O'Moore.
She declined Mr Burke's request to bring the matter back before the court any earlier.
Any concerns Mr Burke had about Mr Justice O'Moore potentially hearing the injunction application could be mentioned to him on that date.
One of the advantages of having the matter returned to the 11th, the first day of the new legal term, was that there would be more judges available to hear the case, the judge added.
The judge said that fixing it for that date would also allow the school to respond to Mr Burke's injunction application, and that the matter would come before the court well in advance of 19 January.
Ultimately the matter would proceed much quicker if returned to 11 January, the judge concluded.
Last August, Mr Burke was suspended on full pay by the school over allegations of misconduct made against him.
As part of the terms of his suspension, he was directed to stay away from the school until the disciplinary process had been completed.
The school claimed that he refused to comply with its direction, and obtained a High Court injunction preventing Mr Burke from attending at, and attempting to teach, any classes at the school.
Arising out of his failure to comply with the court order, he was deemed to be in contempt of court and was incarcerated at Mountjoy Prison for three months.
Mr Burke claims that his suspension is unlawful, and has claimed that he was wrongfully jailed arising out of his opposition to transgendarism.
He claimed that against his religious beliefs and constitutional right to freedom of expression of his faith, he was asked by the school to refer to a student at the school who wishes to transition as "they" rather than "he".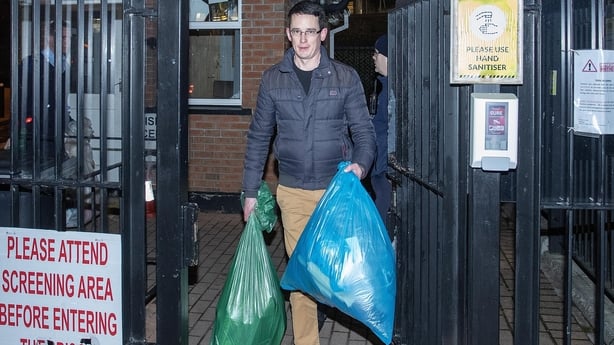 In a ruling late last month Mr Justice O'Moore ordered that Mr Burke be released from prison, stating that this was one of those "rare cases" where coercive imprisonment should stop, for the moment, even though Mr Burke did not purge his contempt.
Similar orders had been made in other cases where persons had spent a period in prison over their failure to obey court were released without purging their contempt, the judge said.
The judge added that the school could come back to court and seek Mr Burke's attachment and if he does not comply with the order to stay away from the school.
Mr Burke was to remain at liberty until any further court order is made imprisoning him.
The only threat to his continued freedom, the judge said, will arise again if he breaches any existing order of the court.