The father of Santina Cawley has been sentenced to ten months in jail, suspended for two years, after he pleaded guilty to a charge of assault causing harm to his former partner Karen Harrington.
Harrington was convicted last month of the two-year-old girl's murder and has begun a life sentence.
Michael Cawley, of Leeside Apartments, Bachelors Quay, in Cork, was charged with assault causing harm to Harrington on 26 January 2021.
That was 18 months after Santina was found with catastrophic injuries at her apartment at Elderwood Park on Boreenmanna Road in Cork.
Cork District Court was told the assault occurred at a time when the relationship had broken down, and when Harrington was on bail awaiting trial for Santina's murder.
Judge Olann Kelleher described Cawley as a man who engages in violence and has done so in the past.
He said the court had to consider a custodial sentence but, in all the circumstances, he was suspending that sentence for two years.
Judge Kelleher told Cawley he would get no second chance, either in his court or in any other court in the country, if he faced prosecution again.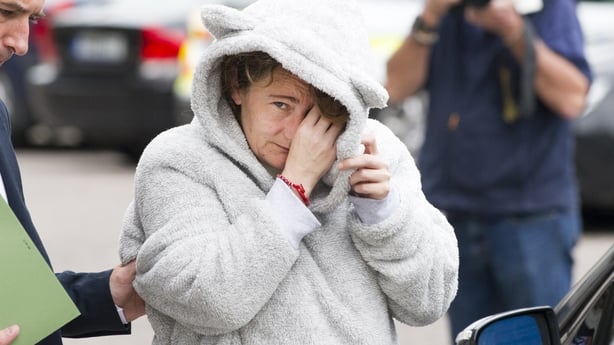 Cawley's solicitor Frank Buttimer said the incident happened after Harrington had been charged with Santina murder, but before the case came to court, owing to a delay in proceeding with the trial due to the pandemic.
He said the incident occurred as a result of a momentary loss of composure or reason on Cawley's part, due to the loss of his daughter.
Believing, correctly, Mr Buttimer said, that Harrington had murdered his daughter, Cawley became momentarily enraged.
Sergeant Pat Lyons said Cawley saw Harrington on a bus at Merchant's Quay in Cork.
He entered the bus, caught Harrington and struck her, threw her to the ground and kicked her a number of times while she was on the ground.
Afterwards, he made himself available to gardaí at the Bridewell Garda Station in Cork and admitted what he had done.
Sgt Lyons said Harrington had suffered soft tissue injuries to her chest as a result of the kicks.
He said Cawley had four previous convictions, including two for assault causing harm dating back to 2004, for which he was sentenced to three years in jail.
"It's a very unfortunate situation Mr Cawley found himself in, but you cannot take the law into your own hands. And when he does so, he has to suffer the consequences" Judge Kelleher said.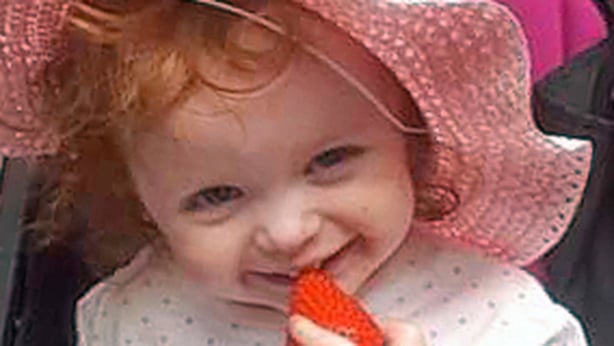 Harrington had prepared a victim impact statement in advance of today's sentencing hearing, but it was not read to the court. Judge Kelleher said it went into detail that "serves no purpose".
He said there were matters referred to in the victim impact statement which he could not take into account and would not take into account in sentencing.
Mr Buttimer said he rejected the victim impact statement entirely as a proper victim impact statement.
Santina Cawley was rushed to Cork University Hospital after she was found with critical injuries on the floor of Harrington's apartment on the morning of 5 July 2019.
She died at CUH later that morning, despite efforts by medics to save her.
Harrington, of Lakelands Crescent in Mahon in Cork, was jailed for life last month after a jury unanimously returned a guilty verdict at her trial.
RTÉ News has learned that she is challenging the verdict of the jury and has lodged an appeal against her conviction with the Court of Appeal.