A woman has gone on trial accused of the murder of her husband in Co Wexford in 2020.
Sarah Doyle, 32, of The Heath, Ramsgate Village in Gorey, denies murdering her husband Philip Doyle on 26 January, 2020 at Ramsgate.
Mr Doyle was found with serious injuries in the front garden of their home early that morning and died shortly afterwards.
The 33-year-old father-of-three was originally from Bray in Co Wicklow, but was living in Gorey.
His wife was charged with murder the following May, having been initially charged with a lesser offence the day after Mr Doyle's death.
The couple had married the previous June.
A trial has opened at the Central Criminal Court, sitting in Waterford, before Mr Justice David Keane.
Ms Doyle spoke briefly in court to confirm her identity and submit her plea of not guilty.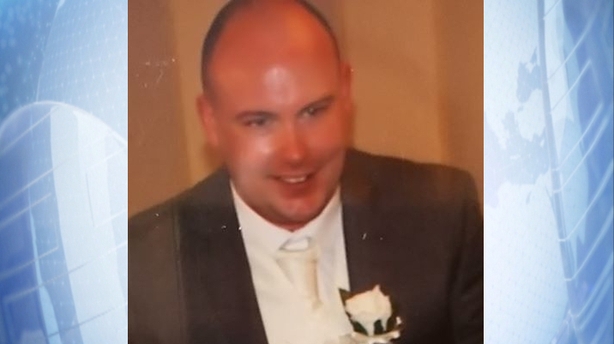 Opening the State's case, Paul Green SC, prosecuting, said the couple were married for about six months, having been together for a number of years and lived at their home in The Heath at Ramsgate Village.
They had two sons together and Mr Doyle also had a daughter who was staying with them on the weekend of 25/26 January, 2020.
His parents, Jacqueline and David, were also staying for the weekend, and he and David went out socialising on the afternoon of Saturday 25 January in Gorey, watching football and having a drink.
Sarah Doyle and Jacqueline also went out to a number of pubs in Gorey. Jacqueline returned to the house a short time before Sarah and went upstairs, but a disagreement took place between the two of them.
"Philip Doyle became involved," Mr Green said, and David Doyle observed some of the events that took place.
During the course of the disagreement, the State said Sarah Doyle "produced a knife and was responsible for inflicting two stab wounds on the late Philip Doyle".
One of these wounds proved to be fatal and both of them were about 15 or 16cm in depth and to the left side of the chest.
Neighbours came to Mr Doyle's assistance, the court heard, and the emergency services were called but paramedics were unable to resuscitate him. He was pronounced dead by a local doctor at 2.20am on the morning of 26 January.
The trial continues and is expected to take about three weeks to complete.