Mr Justice Seamus Woulfe gave evidence today at a court hearing over a gathering held by the Oireachtas Golf Society at the Station House Hotel, Clifden, Co Galway, in August 2020.
Asked if he saw anything at the dinner that caused him concern about Covid-19, Judge Woulfe replied "no".
Independent Galway West TD Noel Grealish, former Fianna Fáil senator Donie Cassidy; and John and James Sweeney, of the Station House Hotel in Clifden, Co Galway, are all charged with organising - or causing to be organised - an event that was in breach of the Health Act, as amended by emergency legislation in 2020.
They were charged following an investigation into the Clifden gathering by the Oireachtas Golf Society.
The case before Judge Mary Fahy, got under way at Galway District Court yesterday. It has now been adjourned until February.
Judge Woulfe served as Attorney General between June 2017 and June 2020 and attended some Oireachtas Golf Society outings during this time.
He told the court he was given the impression that the society was a good way to develop relationships among colleagues in Leinster House.
In 2019, he took part in the society's competition in 2019 at Powerscourt, and attended a dinner afterwards. "I had a very enjoyable day, it was good fun."
He said the first mention of the 2020 event was made at that gathering when there was talk about the 50th anniversary of the society.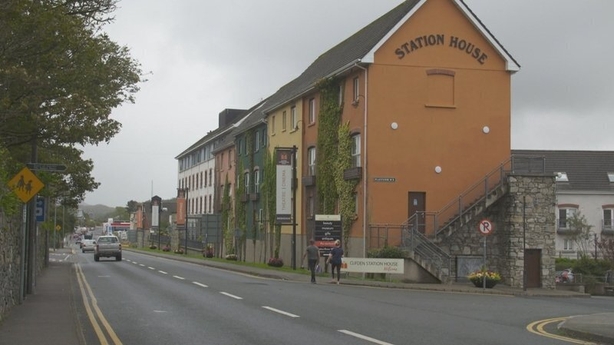 In May or June 2020, Judge Woulfe informally discussed the Society's 2020 event with Mr Grealish.
Following his appointment as a Supreme Court Judge on 23 July 2020, Judge Woulfe said that "after having a word with the Chief Justice" about attending a social and recreational event, he then consulted his wife about travelling to Connemara.
Judge Woulfe said that his trip involved taking a day or two out of his family holidays in Donegal and so he opted to attend just one day of the competition.
He arrived in Clifden on the evening of 18 August.
When he got there, he queried the group dinner with former Senator Paul Coghlan, who told him "everything was in order with the guidelines, or words to that effect".
Judge Woulfe said he was aware there were detailed guidelines regarding gatherings of this kind.
"There were a pile of guidelines fleshing out the regulations, because there were ambiguities in the regulations, because there were almost impossible to draft" as a result of time pressures involved.
He said he would have been aware that there was an ambiguity about what constituted a gathering; whether that involved 50 people in one room, 50 people in a building or 50 people in an entire premises.
Judge Woulfe said the guidelines for the reopening of hotels and guesthouses were to be applied in conjunction with the lifting of some public health restrictions.
He said it was significant that the Government of Ireland harp was on the front of the document: they were "not just Fáilte Ireland or Irish Hotels Federation guidelines".
He said it was his understanding that the guidelines allowed for multiple gatherings in a venue, so long as these happened in "separate defined spaces and systems to prevent intermingling".
After playing nine holes at Ballyconneely Golf Club, he returned to the Station House Hotel for the dinner.
Judge Woulfe said there were eight people at his table. He had his back to a retractable wall behind him and was facing forwards at all times.
"There was a white wall. I didn't focus on it, I didn't look at it," he said.
Under cross examination by Edward Walsh SC, Judge Woulfe was asked who would allow the Government of Ireland logo to be used on the guidelines published for the reopening of hotels and guesthouses.
He said that would usually be sanctioned by the Department of the Taoiseach, as the central arm of Government.
Legal teams for the accused have claimed the interpretation of these guidelines is central to the proceedings.
Asked by Constance Cassidy SC if he saw anything at the dinner that caused him concern about Covid-19, Mr Justice Wolfe replied "no".
Fine Gael Senator Jerry Buttimer had earlier told Galway District Court he attended the dinner and was satisfied in advance that the event was compliant with all regulations in place at the time.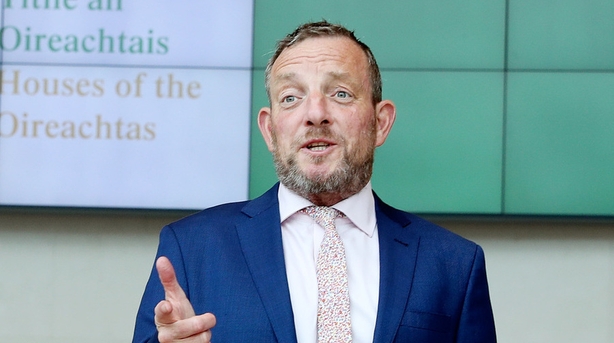 In her evidence, Former Senator Lorraine Higgins, a previous captain of the Oireachtas Golf Society, detailed how she felt the "highest standards were adhered to by management and patrons" at the Station House Hotel.
Ms Higgins, who played golf on both days, said the Oireachtas Golf Society dinner in Clifden was "very different to other years".
There was no mixing between tables and no interaction between different groups in attendance, she said.
"Everybody was extremely comfortable with the way things were laid on by the hotel," she added.
Ms Higgins spoke of a "prolific amount of sanitisers" along with signage and directions around the hotel. She said staff were complying with guidelines by wearing face-masks and visors.
The court heard details of the Garda investigation into the Oireachtas Golf Society gathering.
It was given details of correspondence between Inspector Peter Conlon, who oversaw the investigation, and the former President of the Society, Donie Cassidy.
In it, Mr Cassidy provided a timeline of his involvement and efforts to ensure the event was Covid-compliant.
He told Inspector Conlon the society made contact with the Station House Hotel and it was expressly agreed there would be full compliance with Covid-19 regulations.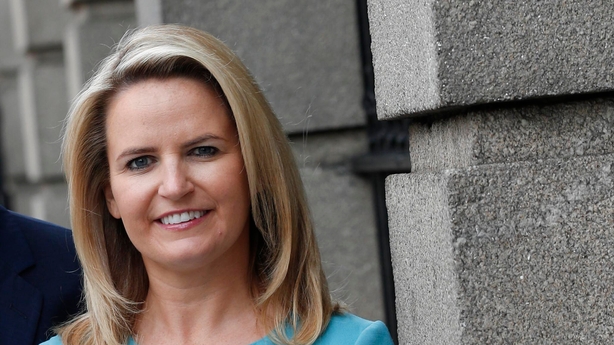 Mr Cassidy subsequently contacted the Irish Hotels Federation (IHF) and travelled to the hotel with Mr Grealish, a week before the event, to review the arrangements and look at the rooms where the dinner would take place.
His letter stated that he was satisfied there was "complete compliance" with guidelines on his arrival at the hotel on the week of the outing.
After hearing about new guidelines for the hospitality sector on the morning of 19 August, he called the IHF at 8.40am to see what the implications might be.
Mr Cassidy was informed the federation was in the process of checking and would inform members as soon as it had clarity.
Later that day the IHF emailed members to say that the Department of Tourism had no notice regarding proposed changes and that until such time as it did, the status quo would remain in place.
A subsequent email on 20 August reiterated the above. It was not until the evening of 21 August that the IHF informed members that "Fáilte Ireland are in the process of updating the relevant guidelines, which are expected to be available early next week".
Correspondence from Mr Grealish to Inspector Conlon was also detailed. On 19 October 2020, he gave an account of his involvement with the golf outing.
Deputy Grealish said he travelled to Ballyconneely Golf Club in early July with Donie Cassidy, before accompanying him to the Station House Hotel.
He said he understood - and was assured - that the planned dinner would be held fully in compliance with all guidelines.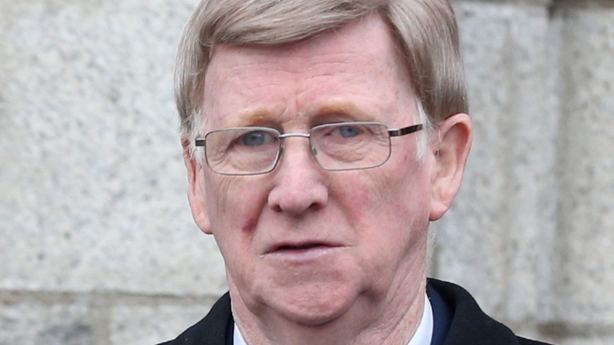 On the morning of 19 August, he raised concerns about new guidelines agreed at Cabinet the previous evening with Donie Cassidy.
After he contacted the IHF, Mr Cassidy briefed Mr Grealish.
As a result of the information he was provided with, Mr Grealish said he was not aware of any breach of guidelines having occurred.
He added that he had no responsibility for the arrangements relating to the dinner and no dealings with hotel management in that regard.
Due to scheduling issues, the trial has been adjourned until early February when it will resume with more Garda evidence.