President Michael D Higgins will appoint a number of judges to the High Court next Tuesday, a spokesperson for the Áras has confirmed.
It follows an earlier report that several trials and court hearings are to face delays because of a hold-up in the appointment of the new judges.
A spokesperson for told RTÉ: "Following recently received requests, arrangements have been made, as is normally the case, for President Higgins to appoint a number of judges to the High Court on Tuesday, 5 October."
In addition, Mr Justice Donal O'Donnell will be appointed Chief Justice on Monday 11 October while Mr Justice Gerard Hogan will be appointed to the Supreme Court on either 15 or 18 October.
The High Court President today warned that a "substantial" number of cases would have to be cancelled because new judges who had been expected to come on stream this month had not yet received their warrants of appointment.
Ms Justice Mary Irvine said she has "no option" because judges expected to be able to take up cases this month would not now be available until November.
The hearings include asylum cases, personal injuries cases in Limerick and planning cases. Some lengthy rape and murder trial could also be delayed, she said.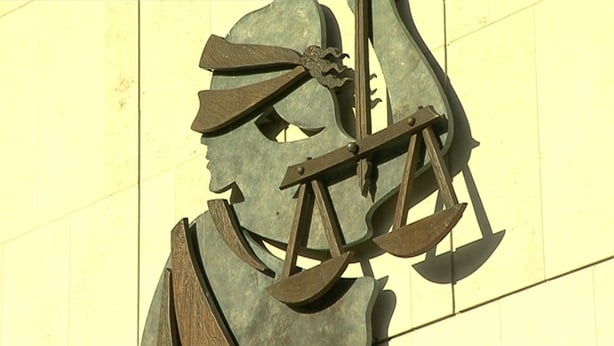 Ms Justice Irvine said criminal courts being short two judges for this month would mean the "probable" postponement of lengthy murder or rape trials.
She said she fully understood the hardship, upset and distress this will cause to all those affected.
The judge said she was acutely aware of the distress the cancellation of criminal trials will have on the victims of crime and on accused people who were in custody who are presumed to be innocent.
She said she would do everything she could to have the cases relisted as soon as possible in 2022, but the courts diary was full well into next year.
In relation to criminal cases, the judge said bail applications cannot be cancelled due to the constitutional rights of those concerned and extradition cases must proceed in line with European law obligations and because many affected are in custody.
The courts would concentrate on keeping most of the shorter trials in place, she said, and give priority to particularly sensitive trials involving sexual offences involving juveniles and young vulnerable witnesses.
Because a trial may collapse or there may be a last-minute guilty plea, criminal trials will not be cancelled immediately but will be cancelled on a day-to-day basis as and when that need arises, the judge said.
In response, a Department of Justice spokesperson said: "The Department of Justice, as is standard practice, is working with the other State actors involved to ensure the nominees can be formally appointed as quickly as possible.
"Minister Heather Humphreys also intends to seek Cabinet approval for four nominations to the High Court in the coming weeks."