A friend of a man who is accused of murdering his wife in Dublin four years ago testified at the Central Criminal Court today that Renato Gehlen told him he had killed her.
Ralph Comendadore said that he went for a drink with Mr Gehlen earlier that day and said he was very upset because Anne Colomines wanted a divorce.
Mr Gehlen has pleaded not guilty to murdering Anne Colomines at their home in Dorset Square in Dublin on 25 October 2017.
Mr Comendadore was good friends with both Mr Gehlen and Ms Colomines. The couple attended his wedding in the Philippines in June 2017.
He told the court that Mr Gehlen was very upset that his wife wanted a divorce because she said he was controlling, on the console playing video games, was not there for her after an operation and blamed her because they could not have a baby.
He said that he also spoke to Ms Colomines about the reasons she wanted a divorce and that the couple had an argument because she was not wearing her wedding ring.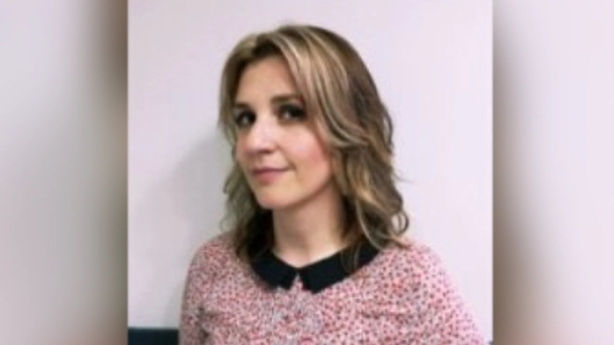 Mr Comendadore said he had a drink with Mr Gehlen on the day of the murder and it was the first time he saw him cry because he wanted to work things out and save the marriage.
He said Mr Gehlen told him he tried to talk to her about it but she would not.
Mr Gehlen went home while Mr Comendadore met friends. Later that evening, he said he got a Facebook message from Mr Gehlen.
He gave gardaí permission to access his Facebook account and he read out the exchange in court this afternoon.
"The same s**t man, no talk, cold, avoiding," Mr Gehlen wrote.
"F***, I really want to stab," he wrote, along with an angry emoji.
"What, chill bro," Mr Comendadore replied.
Mr Comendadore then said he tried to call Mr Gehlen and when his friend called him back after 11, he said "Sorry, I killed Anne, and now I'm going to kill myself," and hung up.
He denied a defence suggestion that what Mr Gehlen had said was "I guess I killed Anne and now I'm going to kill myself".
"No," he told defence counsel Seamus Clarke. "It was clear to me what he said."
Mr Comendadore said he panicked after the call that night and called his wife and friends before calling the emergency services.
He said he ran to the couple's home at Dorset Square and showed gardaí which apartment they lived in but did not go in.
The trial continues tomorrow.