A woman, who along with her former partner laundered over €200,000 in cash from the Kinahan organised crime group, has admitted she was "reckless" in not asking questions about where the money came from.
Lisa O'Hara, 33, from Wheatfield Avenue in Clondalkin in Dublin has since separated from James Walsh, who is serving nine years for possession of 15 of the organised crime group's firearms. He has also admitted money laundering.
O'Hara, who has never been in trouble before, said she presumed Walsh worked every day like she did.
Both will be sentenced at the Special Criminal Court next week.
O'Hara was in a relationship with Walsh when he was involved with the Kinahan organised crime group and the couple have a four-year-old daughter together.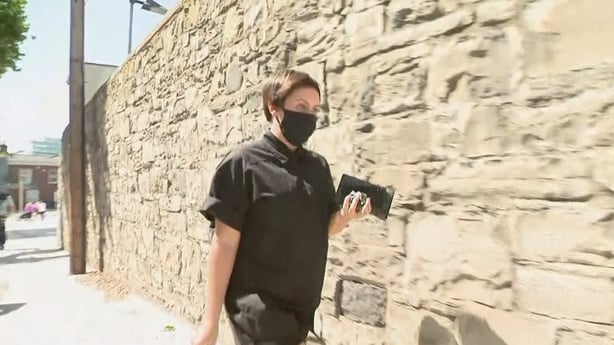 She came to the attention of the Garda's Drugs and Organised Crime Bureau when Walsh was put under Garda surveillance and found at the Kinahan gang's arms depot in Rathcoole, Co Dublin in January 2017.
When the industrial unit was raided, nine revolvers, four pistols, a sub-machine gun, an assault rifle, a silencer, ten magazines and over 1,300 rounds of various ammunition were found.
Four revolvers were laid out on cardboard on the floor "primed, armed and ready to be used".
A transit van with a secret compartment with five rounds of ammunition was also found parked inside, along with a stolen forklift truck, tracker devices and a machine for making vehicle registration plates.
Walsh was sentenced to nine years in prison, but when the gardaí then raided the home he shared with O'Hara at Wheatfield Avenue in Clondalkin, they found €19,000 cash in a wardrobe.
They also found financial documents which showed €136,000 had been lodged in various bank and credit union accounts over a three-year period, including a €60,000 cash deposit on the house and another €62,000 in cash paid to a builder for renovations on the house.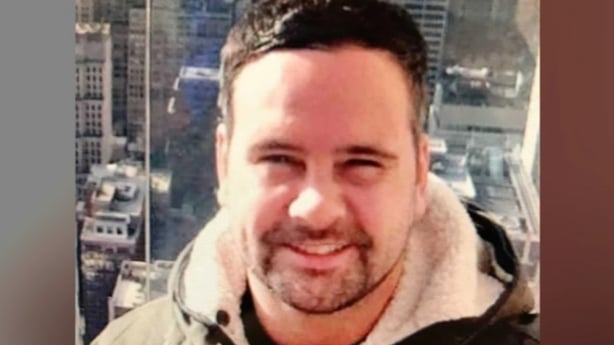 Both Walsh and O'Hara pleaded guilty to money laundering offences today.
Walsh told gardaí he had given the money to O'Hara to lodge to the accounts and pay the builder.
O'Hara told them she did not know about the cash in the house and thought Walsh went out to work like she did.
She has no previous convictions, was unaware of and not involved in the underlying organised crime activity, has never been in trouble before, and gardaí do not believe she will be again.
The court was told she accepts she was "reckless" in not asking questions about the money, is deeply remorseful and "will never ever ever have occasion to come before the courts again".
The court also heard that the couple have separated, that Walsh is finding prison difficult because he has no relationship with his daughter, and that he has "cut ties" with organised crime.
Mr Justice Tony Hunt said the two will be sentenced at the Special Criminal Court next week.