Portiuncula University Hospital in Galway has apologised to the family of a six-year-old boy for the failures in care during his delivery.
Lucas Walker, from Ballinasloe in Galway, suffered a brain injury during his birth in November 2014, the High Court was told.
Senior counsel Jonathan Kilfeather told the court his mother's labour was mismanaged and the baby's care was also mismanaged before his transfer to the Coombe Hospital in Dublin.
However, the court heard Lucas had made very good progress despite some developmental difficulties and had a particular aptitude for maths.
He is to receive €450,000 as part of a settlement approved by the court today. The vast bulk of that, the court heard, will go towards future care.
Mr Justice Paul Coffey was told that his parents were anxious to get him speech and language and occupational therapy now, which they could not access through the public system.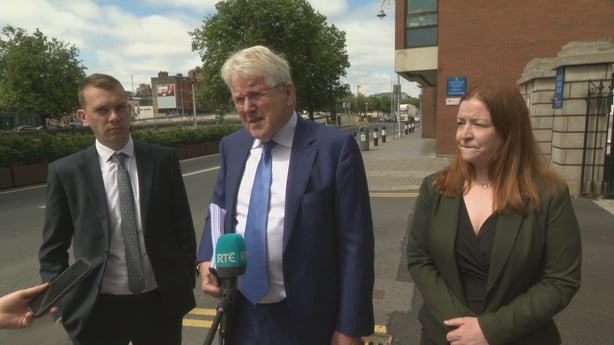 Mr Kilfeather told the judge that Lucas would have a more difficult life than other children his age.
He said it was not possible to accurately predict the level of difficulties he would have but they were expected to be mild and would be addressed by therapy.
His mother Rachel Murphy told the judge the family were happy with the settlement.
Afterwards, the family's solicitor Damien Tansey said the hospital had held an inquiry into the circumstances surrounding Lucas's birth and his parents hoped a similar situation would not happen again.