A senior member of the Kinahan organised crime gang has been jailed for seven years for money laundering.
Jason Reed of Maelduin, Dunshaughlin, Co Meath, pleaded guilty after he was caught with over €350,000 in cash last year.
The 40-year-old had no source of income and was not previously known to gardaí for involvement in organised crime.
Officers from the Drugs and Organised Crime Bureau also discovered luxury Rolex watches, an encrypted Aquarius phone, a mobile home which had been bought for cash and a secret compartment in his car which was used to move the gang's money around.
On 11 May 2020, Reed was caught in a car park on Donore Road, Drogheda, Co Louth, with €289,770 and Stg £62,025 (€70,207) in cash in a blue Nike bag.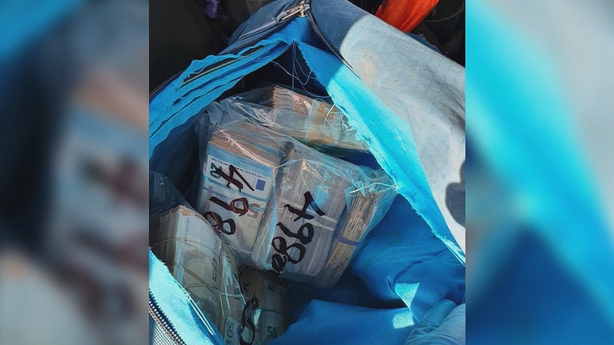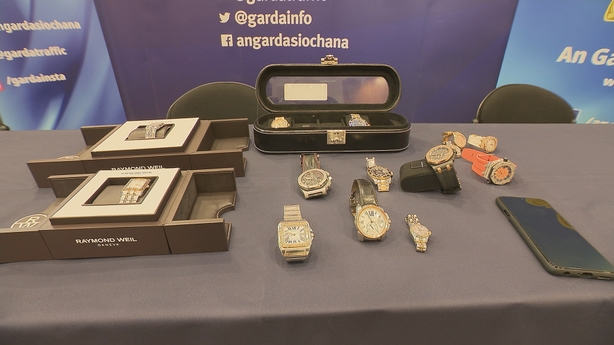 Another €32,330 and Stg £390 was found at his home as well as a vacuum packing machine and bags similar to the ones the cash was in. He also had a hidden compartment in his bedroom locker.
Reed had been put under surveillance as part of an investigation into a "transnational criminal group" suspected of money laundering.
Gardaí followed him when he left his home on 11 May 2020.
He went to the Spar shop on the Donore Road and met the driver of a black Mercedes, who is also before the courts.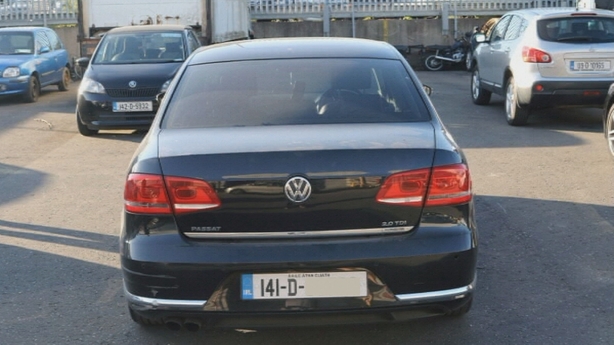 Reed, who was driving a Passat with the secret compartment, also handed a padlocked bag of cash to Catherine Dawson, a care worker who was given a suspended sentence last month for her role in transporting €600,000.
Reed has three children and a partner and has not paid PRSI since 2008.
Detective Sergeant Adrian Mulligan told the Special Criminal Court that Reed was a "trusted, high-level member involved in cash and product" for a "transnational crime organisation" and was "at a very high level regarding this investigation".
Reed's defence counsel said he had been raised by his grandparents and had left school at 15 to become a plasterer.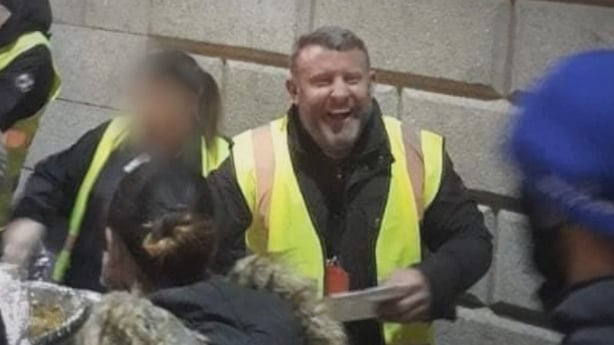 A letter and photos in favour of Reed from Dublin charity, Friends Helping Friends, where Reed volunteered, were handed into the court.
Presiding judge Mr Justice Tony Hunt said today that Reed played a significant role as a trusted mid-to-high level member of a significant criminal organisation.
He also said that it was not a once-off but part of a larger pattern which enabled the gang to "enjoy the fruits" of organised crime.
He also said if Reed had not pleaded guilty he would have got a ten-year sentence.
The head of the Garda's Organised Crime Bureau said money laundering is not a victimless crime and this had been recognised today by the Special Criminal Court.
Detective Chief Superintendent Angela Willis said money was the bedrock of organised crime and it is why criminals become involved in serious crime involving guns, drugs and murder.
She said this is why gardaí focus on the assets and the money belonging to major organised crime gangs.
Detective Chief Superintendent Willis also said that organised crime gangs will always try to recruit people who are not known to gardaí - people who do not have criminal convictions.