Sligo University Hospital has apologised at the High Court to the parents of a five-and-a-half year old girl who was catastrophically injured at her birth.
The parents of Megan McGoldrick called for policies and procedures to be reviewed, to prevent such an incident happening again.
The court approved an interim settlement of €2.5 million for Megan, whose parents will return to court in three years' time for the payment of further sums.
The total settlement during Megan's life is likely to be among the largest paid out in such a case.
The hospital and the HSE apologised to John and Andrea McGoldrick for the negligent management of the labour and delivery.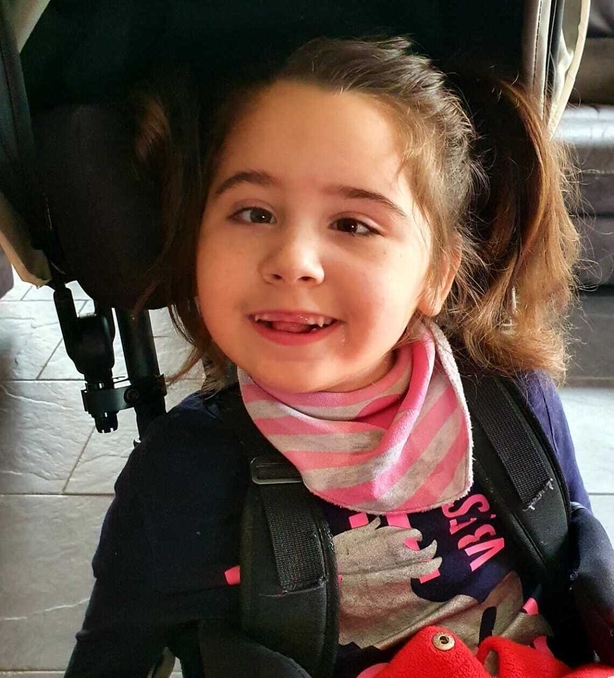 Senior Counsel Adrienne Egan said they acknowledged the catastrophic injuries caused to Megan and the devastating effect the deficit in care had had on her.
The court heard Mrs McGoldrick suffered a ruptured uterus. The family's case was that she had not been adequately warned of the possible dangers of this to herself and to her baby, after having had a previous Caesarean section.
The court also heard a drug to induce labour was inappropriately administered and medical staff missed ample signs of an impending rupture.
The family's solicitor, Niall Tansey, said it was a tragic case and Megan would have been born completely healthy but for the negligent treatment during her birth.
Her injuries were catastrophic, he said, and she would require 24-hour care for the rest of her life.
The McGoldrick family's solicitor, Niall Tansey @DamienTanseySlr spoke outside court. pic.twitter.com/AnRklncReX

— Órla O'Donnell (@Orlaodo) May 5, 2021
He said the financial compensation would ensure she got the treatment she required and would hopefully provide her with a better quality of life. He said her parents had fought a long and difficult legal battle.
Megan's father, John, said their daughter was a bright, fun-loving, determined young girl, adored by her older sister and their extended family.
He said her fight and determination was a constant source of strength to them and they would love, protect and encourage her to reach her full potential.
Mr McGoldrick said Megan's chance to live an independent life had been cruelly taken away from her on her birth. He said they were thankful to the surgical and paediatric teams who had saved her life.
But he said it was regrettable that the HSE's apology did not make any mention of any lessons learned from what happened.
He said he would not wish any other parent to endure this type of neglect and lack of care. He said they were pleading with those in positions of influence to review policies and procedures to prevent similar outcomes.
Mr Justice Kevin Cross approved the settlement.
He said he wanted to commend and thank Mr and Mrs McGoldrick for the amazing work they had put in for Megan and he said he hoped the settlement would allow them to concentrate on parenting their little girl.