A Dublin used car dealer who supplied a car used in a bomb attack on a PSNI officer in Belfast last year has been jailed for three years.
Robert O'Leary, from Clancy Road in Finglas, sold a Skoda Octavia which was used to plant a bomb under the PSNI officer's car in June of last year.
Mr Justice Tony Hunt said it was solely good fortune that no harm was done.
The 42-year-old promised in court today not to associate with people involved in "militant or violent republicanism" when released from prison.
Robert O'Leary had claimed he bought the car for €200 and sold it for €750 to a "stocky" man who walked in, paid cash and left his details on a piece of paper.
The Skoda Octavia which he sold was found burned out with another car in Belfast later that week in the early hours of 1 June 2019.
The car had been used to survey the area around the PSNI officer's home in Belfast and stopped nearby for three minutes while the device was planted under his car.
The police officer had not noticed the bomb during earlier checks that morning and only discovered it later at the Shannon Park golf club in East Belfast.
The IRA subsequently claimed responsibility for planting the improvised explosive device.
In a statement, it said it was "confident that the device would have exploded if not for the terrain it travelled over. We were unlucky this time but we only need to be lucky once".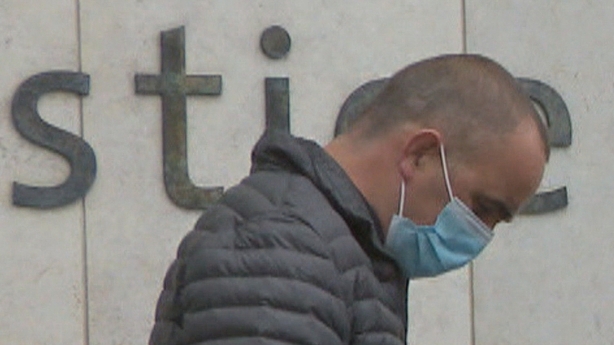 Robert O'Leary told gardaí they were "barking up the wrong tree" and "never in a million years" would he source a car for use in an IRA operation.
He insisted that all he did was sell a car without a log book. He was he said "a bit of an Arthur Daly, I had Birdies for sale a few years ago, I had a good name around Finglas", but insisted he would "never, never never" take part in an IRA operation.
However, the Special Criminal Court found he had "put forward an implausible and false narrative" and had acquired the car for a customer for a specific purpose.
It also found that O'Leary "invented the purchaser - some mysterious man - to break the link between him and the car" and convicted him of IRA membership.
In sentencing him today, Mr Justice Tony Hunt said that even though the court was satisfied he was not a "higher up" IRA member, the car he supplied was "a pivotal element" in the attempt to murder a police officer in Northern Ireland. He said it was "solely good fortune" that no harm was done.
Robert O'Leary wrote a letter to the court which he affirmed today as it was read out by his counsel Mark Lynon. He promised not to do anything to come to the attention of gardaí and not to associate with people who engage in militant or violent republicanism when released from prison.
He was sentenced to three-and-a-half years in prison but the final six months were suspended because of the commitment he made in the letter, which he affirmed in the dock today.