The Court of Appeal in Belfast has ruled an investigation must be carried out into the treatment of 14 internees in Northern Ireland in 1971 known as the 'Hooded Men'.
The majority ruling came following an appeal by the PSNI chief constable against a previous High Court judgment that the PSNI must investigate the unlawful treatment of the men.
In the majority ruling, two of the three judges found they were satisfied that the treatment "would if it occurred today properly be characterised as torture".
The ruling goes on to agree that an investigation carried out by the Historical Enquiries Team was "irrational and did not honour the undertaking given by the Chief Constable".
It added: "In light of the manner in which the investigation was pursued it seems unlikely that an investigation by the Legacy Investigation Branch of the PSNI or its successor is likely to engender public confidence."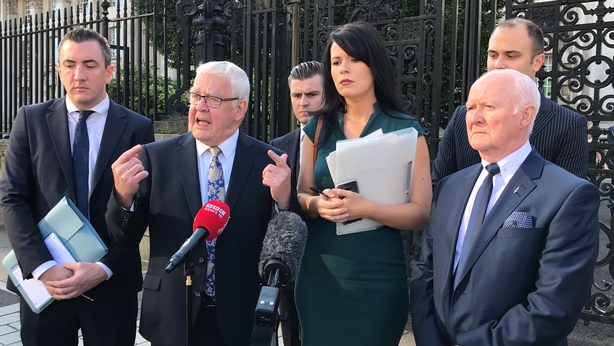 In March 2018, the European Court of Human Rights rejected a request by Ireland to find that the men suffered torture.
The 14 men, who were all Catholics, were detained indefinitely without trial and said they were subjected to a number of torture methods.
These included five techniques, hooding, stress positions, white noise, sleep deprivation and deprivation of food and water, along with beatings and death threats.
The men were hooded and flown by helicopter to a secret location, later revealed as a British Army camp at Ballykelly, outside Derry.
They were also dangled out of the helicopter and told they were high in the air, although they were close to the ground.
None were ever convicted of wrongdoing.
---