A 22-year-old man has appeared in court charged with the murder of a mother-of-three at an apartment in Dublin earlier this week.
Valerijs Leitons, from St Kevin's Gardens, Darty in Dublin, was remanded in custody.
Skaidrite Valdgeima, 34, who was originally from Latvia, and lived in Blessington, Co Wicklow, died after an incident at an apartment in the Bonham Street area of Dublin 8.
She was taken to hospital with injuries including a stab wound and was pronounced dead a short time later.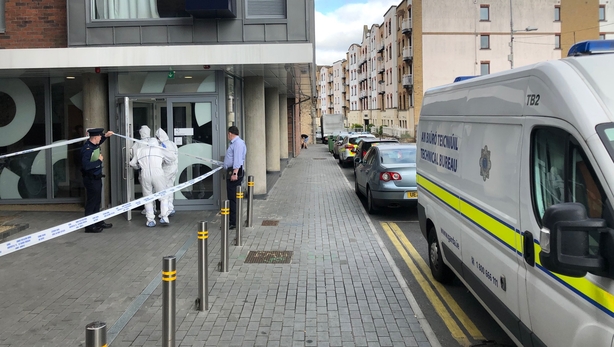 Evidence of arrest, charge and caution was given by Detective Inspector David Harrington.
The court was told that Mr Leitons was made no reply when charged.
An interpreter was present for the procedures in the garda station, the court heard.
His lawyers asked that the judge order he receive all necessary medical and psychiatric assistance while on remand.
Legal aid was granted after the court heard he was in receipt of disability allowance.
Mr Leitons listened to the court proceedings with the assistance of a translator, however, he did not address the court.
The District Court cannot adjudicate on bail in murder cases, meaning he will have to bring an application before the High Court if he wants to get released pending his trial.
Mr Leitons has not indicated how he will plead and was remanded in custody by Judge John Cheatle to appear at Cloverhill District Court on 5 July.