The prosecution in the trial of 50-year-old farmer Patrick Quirke for the murder of his "love rival" Bobby Ryan, has told the jury they cannot identify the weapon, location or time of death.
But the jurors have been told the prosecution will be relying on circumstantial evidence and there is "only so much coincidence the human condition can tolerate".
Mr Quirke has pleaded not guilty to murdering 52-year-old Mr Ryan, who was a part-time DJ, known as "Mr Moonlight".
Mr Ryan disappeared on 3 June 2011.
His body was discovered by Mr Quirke in a tank on the farm he was leasing from his former girlfriend, Mary Lowry, on 30 April 2013.
The prosecution alleges that Mr Quirke murdered Mr Ryan because he wanted to rekindle his relationship with Ms Lowry, with whom he had been having an affair, and that he staged the discovery of the body because his lease on the farm was coming to an end.
Prosecuting Counsel Michael Bowman began his closing speech to the jury in the 13th week of the trial.
He told them it had taken longer to get to this stage than anticipated and praised their extraordinary commitment.
He said the prosecution relied on circumstantial evidence but when all the elements were taken together, they would be satisfied of the guilt of Patrick Quirke.
Mr Bowman asked the six men and six women to view Mr Quirke as a loving and caring father and husband and much-loved member of his family.
And he asked them to identify with him and his family and imagine themselves sitting in the place of his wife and son in court, believing the allegations could not be true.
But he said, even when they put themselves in this position, they would be compelled to bring in a guilty verdict as they would divorce themselves from any capacity to speculate or to have sympathy with either party in the case.
Mr Bowman acknowledged that the prosecution was operating "in a forensically barren landscape".
They could not identify the weapon, location or even the time Bobby Ryan had died.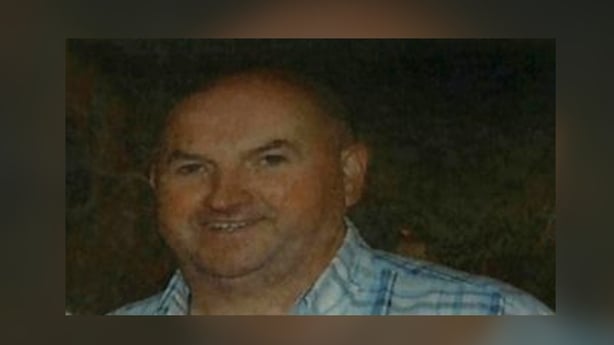 But he said they would "pray in aid" pathology, circumstance and the "most extraordinary circumstances" in which the body was cocooned in a run-off pit and discovered 22 months later.
He said the prosecution was relying on the jury's common sense and the fact that the human condition could only tolerate so much coincidence before saying "that is not coincidence, that is planned".
He told the jurors they would clear away the fog of innuendo and suggestion and arrive at a verdict.
Jury hears Bobby Ryan was living a quiet, peaceful, content life
Mr Bowman suggested Mr Ryan had been "lost" in the trial, and he wanted to recalibrate the case.
He said the case was about a man living a quiet, peaceful, content life in a small village outside Tipperary.
He loved his job, music and dancing. He loved his girlfriend and loved his two children very dearly.
He described Mr Ryan as man who had a love for life and was universally loved, respected and liked.
Ms Lowry had described him as "a breath of fresh air" in her life.
Mr Bowman said the case was about the fact that Mr Ryan's life had been taken.
He asked the jurors to consider who would want to take the life of such a man.
Who would want to strip him naked of his worldly possessions and his dignity and leave his body to decompose in a sealed chamber on a farm in Fawnagown?
Mr Bowman suggested that murder was not "the first port of call" for Mr Quirke in his attempts to scuttle the "fledgling relationship" between his former girlfriend and Mr Ryan.
He took the jurors through several attempts by Mr Quirke to sabotage the relationship.
Patrick Quirke never accepted relationship with Mary Lowry was over, jury told
And he said Mr Quirke never accepted his relationship with Ms Lowry was over.
Mr Bowman told the court that Ms Lowry bared her soul before the court. Every element of her private life and her most intimate details were exposed.
He said it was not to extract revenge on Mr Quirke - who she wanted out of her life. He said it was for one reason - to get justice for Bobby Ryan.
He pointed to an incident on 3 December 2012 where Mr Quirke was seen on CCTV cameras installed by Ms Lowry, entering her house while she was out.
Ms Lowry accused him of stealing her underwear from the clothes line. She went to gardaí and later asked her solicitor to write to Mr Quirke to terminate his lease on the farm.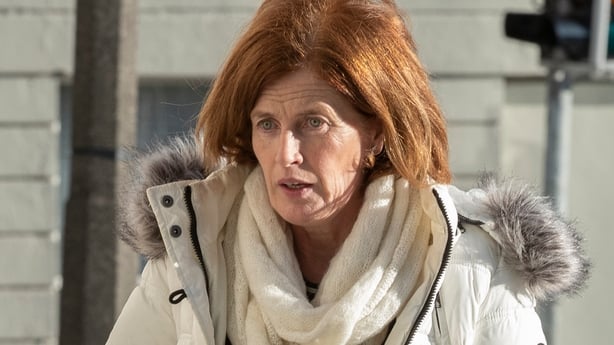 Mr Bowman said this incident was the beginning of a "curious and fatal chain of events".
On the same day as he was seen on Ms Lowry's farm, there were three Google internet searches on Mr Quirke's computer for body decomposition.
Mr Bowman said logic screamed that Mr Quirke was the person searching for those terms even though the defence would say they couldn't prove it. He said there was a limit to how much coincidence human affairs would tolerate and asked the jury if this was breaking point?
He said Mr Quirke knew on 3 December 2012, that he had overstepped the mark. He knew he was going to lose the farm and lose control of an environment over which he needed to maintain control.
But Mr Bowman said Mr Quirke had one last problem he had to solve.
Mr Bowman told the jurors the garda investigation had been held up and scrutinised in the cold light of day.
He told them that may be something that weighed on their minds - that things should have been done differently.
Or he said, they may take the view that the criticism was justified but of no consequence or they may shrug their shoulders and say what was all that about.
He said gardaí had tracked down every lead in their investigation into the disappearance of Bobby Ryan.
He said there should have been an analysis of fingerprints carried out at the time and the responsibility for that not having happened, fell on the prosecution and the gardaí.
He said Mary Lowry's house could have been forensically examined at the time.
But he told the jurors that someone had taken the time to make sure that no forensic trace was left behind.
Maybe the reason the gardaí had found nothing on the lands they searched was because an incident such as this is, by definition, concealed.
And maybe the person or people who did this, planned it and executed it to give them the belief that they had evaded justice and got away with murder.
On the day Bobby Ryan's body was found in April 2013, Mr Bowman asked why Patrick Quirke was wearing casual attire, and not his overalls, if his intention was to agitate slurry.
Mr Bowman also said he did not believe Mr Quirke was shocked or afraid when he discovered the body and rang his wife, his voicemail and his vet.
Mr Bowman also told the jurors there was not a shred of evidence that anyone other than Mary Lowry's brothers in law, Jimmy and Johnny and Patrick Quirke, knew about the existence of the run-off tank in which Bobby Ryan's body was found.
He said the pathologist had not attended the scene. But he said the pathologist, who gave evidence on behalf of the defence said he would like to have gone there, it was doubtful whether he could have done anything different to what was done by senior members of the gardaí acting on the instruction of a senior crime scene manager.
He suggested there was a thorough examination of the tank by gardaí.
Mr Bowman will continue his speech to the jury tomorrow.