A 23-year-old man who admitted stabbing another man to death in Co Clare in 2017 has been jailed for seven years.
Robbie Walsh from Island View, Kilrush, Co Clare, had pleaded not guilty to murder, but was convicted of the manslaughter of 25-year-old Karl Haugh in Kilkee in August 2017.
Walsh apologised in a letter for what had happened and said he had no intention of killing Mr Haugh.
Ms Justice Carmel Stewart said that while Walsh did not set out that evening to stab someone, he did not withdraw or disengage either.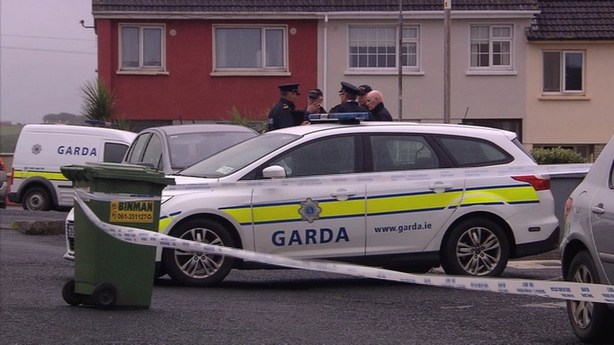 Walsh was an habitual drug user but when his cousin was attacked after he went to Mr Haugh's house in the Marian Estate in Kilkee to buy drugs, Walsh wanted revenge.
Walsh said he only went "to break a few windows in Karl's car", but a row broke out between a group of men and Walsh swung a knife at Mr Haugh and stabbed him in the back.
Walsh had not brought the knife to the scene and when he later heard that the father-of-one had died after his lung was punctured by a single stab wound, he handed himself in to gardaí.
He admitted what he had done and claimed he had acted in self-defence.
Walsh was tried for murder, but pleaded not guilty and a jury convicted him of manslaughter.
In a letter of apology, he wrote that what happened that night was a terrible mistake and that he was sorry from the bottom of his heart.
Mr Haugh's mother Brigid said that life was now a constant struggle after her son's death and the only light was his beautiful daughter.
Ms Justice Stewart said Ms Haugh's loss was unimaginable coupled with the earlier loss of her daughter.
She sentenced Walsh to eight years in prison, with the final year suspended.