Two men who ran a multi-million euro 'Ponzi Scheme' took in over €5.5m in a forestry investment fraud, the Dublin Circuit Criminal Court heard today.
David Peile from Avondale Court, Ballyguile in Wicklow and Garret Hevey of Brookdene in Shankill both pleaded guilty to charges in relation to fraudulent trading and deception against investors in a company.
More than 140 people from Northern Ireland, the UK and Europe invested in Arden Forestry Management which the court heard was a fraudulent investment scheme
Garret Hevey was a director of Arden Forestry Management, which the Dublin Circuit Criminal Court heard offered people a chance to make money in forestry through grant schemes and the selling of timber and forests.
He went by the name of 'James Baker', while his co-accused David Peile called himself 'David Marshall'.
430 investors - all from outside the State - invested over €5.5m in Arden Forestry Management.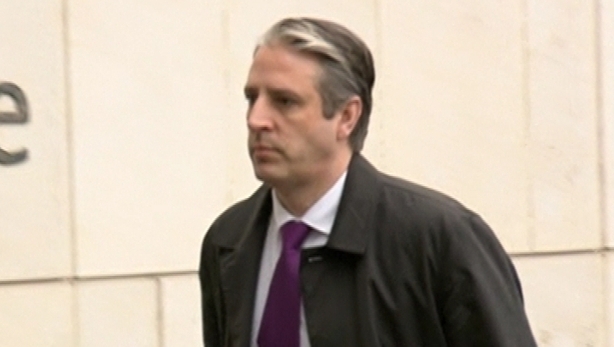 The company was, the court heard, a fraudulent investment scheme with a virtual office in Dublin's Trinity Street.
Investors were sent a welcome pack with false timber certificate and land folio documents endorsed by legitimate companies without their knowledge.
Detective Inspector Catharina Gunn of the Garda National Economic Crime Bureau described the company as a Ponzi Scheme. The same parcels of land were being sold over and over again.
While some investors received small sums in return, the company, she said, was using late investors' money to pay early ones and robbing Peter to pay Paul.
The fraud came to light, the court heard, when a Finnish man came to Dublin to check on his investments. He was shown one of the legitimately-owned forests in Frenchpark, but when he asked to visit the land registry, Peile emailed Hevey saying: "Sh*t he wants to visit the Land Registry Department, how do we get over that one?"
The investor was told there was not time to visit, and was taken back to Dublin Airport. However, when he subsequently checked himself and found the land was not registered, he called in the gardaí.
The court was told that Hevey and Peile transferred over €1.5m to a bank account in Dubai. When the gardaí froze almost €1.98m in an AIB account here, a Barclay's bank account was set up and over €800,000 of investors' money was put into it.
The sentence hearing has been adjourned to continue at a later date.