A jury at the Central Criminal Court has heard from two witnesses who said they believe they saw Tipperary DJ Bobby Ryan on the morning of his disappearance.
They were giving evidence in the trial of Patrick Quirke, of Breanshamore, Co Tipperary, who is accused of murdering Mr Ryan.
Mr Quirke has pleaded not guilty to the murder of Mr Ryan at an unknown location on a date between 3 June 2011 and 30 April 2013.
Mr Ryan's body was discovered by Mr Quirke on Mary Lowry's farm almost two years after he went missing.
Local woman Siobhán Kinnane told gardaí she had seen a man fitting the description of Mr Ryan walking on the road near her home on 3 June 2011.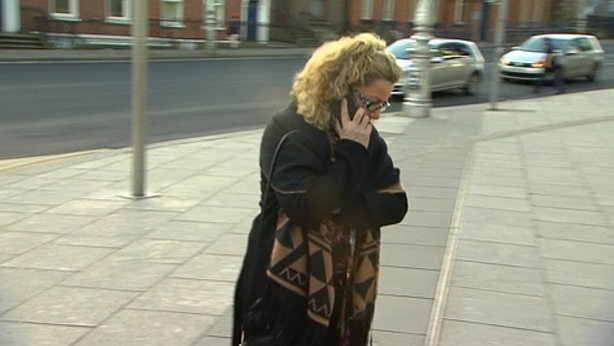 She said she was driving her children to school at 8.50am when she saw a bald man in a dark, possibly navy tracksuit walking along.
He did not make eye contact with her and looked sweaty and red faced. She said he did not look athletic and was about 5'4" in height.
The following Monday she became aware that a man was missing and approached search teams to tell them what she had seen.
During cross-examination, she said she did not recall telling gardaí that she was "positive" it was the missing man, but thought she had said he fitted the description she had seen on the internet.
Taxi driver Jim Cully told the court he was "almost certain" he had seen Mr Ryan driving his van at 8.40am on the Dundrum Road in Tipperary.
Mr Cully said he was a neighbour of Mr Ryan's and knew him and his van. He told gardaí that he was almost sure he had seen him that morning.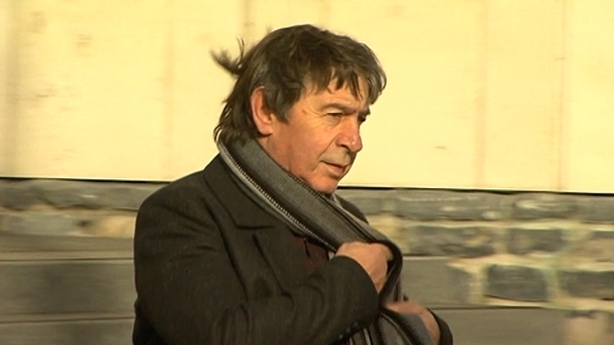 He said he was familiar with Mr Ryan's van, which had 'Mr Moonlight' written on the windscreen.
While he could not say for certain who was driving the van, whoever it was had raised their hand to salute him. He was almost sure it was Bobby because Mr Ryan would have known him, he said.
Local man Eddie Hogg said he parked his car in the car park at Bansha Woods on the morning of 3 June 2011. He would usually go to the woods to walk his dogs at 8.15am.
He noticed a maroon coloured car and a white or silver van in the car park. He did not notice any markings on the van, but when shown a photograph of Mr Ryan's van he said it was similar. He went for a 40-minute walk in the woods with his dog and did not meet anyone, he said.
During cross-examination, he said he could not remember if the van was still in the car park when he returned from his walk to his car.
Another witness Michelle Lovelock also told the court she had seen a silver van in the car park that morning at around 8.10am.
She said she had never seen the van there before. When she returned from her walk at 8.50am the van was gone. She then noticed a silver jeep parked at the barrier.
Courier Joe McLoughlin told the jury he was passing Bansha Woods car park heading towards Tipperary town when he saw a maroon coloured car and the roof and windscreen of another vehicle. He noticed the word "moonlight" on the windscreen of one of the vehicles.
During cross-examination, he agreed that he had also told gardaí that on the following week while on the same route he noticed a young lad around 18 years old who appeared to be looking into a bag and looked "uneasy and anxious".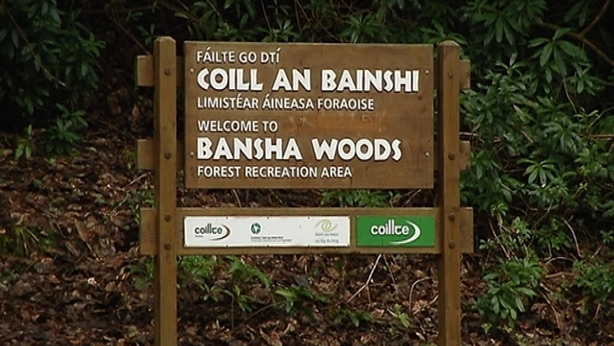 Cyclist John O'Dwyer said he was out on his bike on 3 June 2011 when he saw a maroon car and a lighter coloured car in the car park. When he returned to the car park, the two cars had gone, but there was a van there that looked like it was "army coloured" or light coloured.
He agreed he had seen the picture of Mr Ryan's van "on the papers" and it was similar to the one he had seen. However, he could not say it was the same van.
Catherine Costello from the voluntary organisation 'Searching for the Missing' said she was asked to help in the search for Mr Ryan.
She spoke to his daughter Michelle and to Mrs Lowry, who was upset and crying the first time they met.
After a number of weeks of searching, she was contacted by Mrs Lowry a second time and Mrs Lowry asked to meet. They met at a garage and she sat in to Mrs Lowry's car to talk.
She said Mrs Lowry was "so hysterical I would have been worried about her driving".
Ms Lowry then disclosed to her about her affair with Mr Quirke. Ms Costello said she told Mrs Lowry to contact the gardaí and phoned her 24 hours later to check if she had done so.
She said Mrs Lowry told her she had not, so Ms Costello rang the gardaí to ask if a particular female garda was on duty.
A meeting was "facilitated" because Mrs Lowry did not want to walk in to the front desk of the station and meet a male garda.
Garage owner Michael Noonan said he was asked by gardaí to collect Mr Ryan's van from the car park at Bansha Woods in June 2011.
The van was kept in storage at the garage and was moved a number of times for technical examinations by Gardai and for use in a televised reconstruction for the RTÉ Crimecall programme.
Mr Noonan said the van was returned to Robert Ryan, Bobby's son, in 2013.