The partner of a man whose dismembered body was found in a suitcase in the canal in Co Kildare more than two years ago, has told the Central Criminal Court that the man now on trial for his murder showed her pictures of him with another woman the day after he went missing.
Eimear Dunne was giving evidence on the third day of the trial of 51-year-old Paul Wells Senior, from Barnamore Park, Finglas, Dublin, who has pleaded not guilty to the murder of 33-year-old Kenneth O'Brien, in January 2016.
Ms Dunne said almost all of Mr O'Brien's belongings were left in their home but his passport was missing.
She told the court that after her partner failed to return home, she received a text message from an unknown number, telling her he was leaving her for another woman and wanted out.
Ms Dunne said she knew by the language used and the spelling of certain words that the text had not come from him.
The text message said "So here it is I'm heading for the ferry today, I can't handle being home and I want out. You only care about Zach and your family more than me anyway so f*ck the lot...I met someone else and she came to Ireland yesterday, I met her today and I'm going with her...I've had to spoof everyone to do this but this girl will put it right, I will be in touch, bye."
She said she knew there was something wrong because he would not have used certain words in the message and most of his belongings including his iPad, laptop and phone charger were still there.
On the day he went missing she believed he was going to work down the country.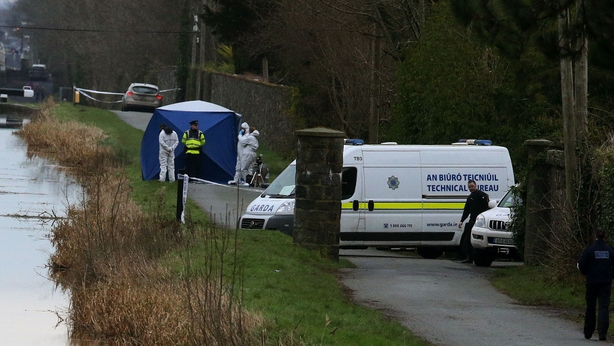 When she tried ringing around people who knew Mr O'Brien, she discovered the phone numbers of two people he knew well had been deleted from her phone.
Ms Dunne managed to make contact with the man she believed he was working for and discovered he had not in fact been asked to work that day.
She then contacted the accused man, Paul Wells Snr, who was her partner's friend. He told her Mr O'Brien had been seeing someone else.
He came to her house and showed her photographs which he had on his phone of Mr O'Brien with another woman.
Some of the photographs were intimate.
Ms Dunne said she felt weak when she saw the photographs and Mr Wells offered to send them to her phone.
He also told her Mr O'Brien had had a baby with another woman from Cork.
Ms Dunne said she had received anonymous text messages the previous year on the same subject, and Mr Wells knew she had received the messages and told her "I told you there is no smoke without fire".
Later she decided to check CCTV footage from their home but discovered the code had been changed. There was a suitcase missing from the attic.
She checked his belongings again and found a gold chain that he wore all the time was still in the house.
Ms Dunne said she did not want to overreact but knew in her gut something was wrong.
Later that night his aunt said she would report him missing.
Ms Dunne said the following day she met Mr Wells Snr again and he showed her text messages which he claimed were from Mr O'Brien, detailing his relationship with the other woman.
She said she told him Mr O'Brien's family wanted to report him missing and Mr Wells Snr said: "Jaysus if you're reporting him missing don't mention my name to the police."
Ms Dunne said she told him she would not.
During cross-examination, she agreed with defence counsel Michael O'Higgins that her partner was a secretive man.
She agreed that he only sent her €750 a month while working in Australia but was earning €60,000 a year.
She said she only discovered his earnings when she saw an end of year statement.
She agreed that at times she was under financial pressure but said she did not ask him to send more money.
Ms Dunne agreed that he did not have many friends and would not get involved in something he did not like. It was put to her that theirs was a one-sided relationship and she replied: "It could have been, I loved him."
She could not say why he told some people he was returning home from Australia for good while telling his employers there that he wold be back in January.
She said she knew nothing about her partner making pipe bombs in his shed and would be shocked if she heard it was established that he was doing this.
She also agreed that if this was the case, it would represent a significant aspect of him that she knew nothing about.
Ms Dunne also agreed that Mr O'Brien had a relationship with a neighbour that she found out about.
She discovered Mr O'Brien had asked the woman to provoke Ms Dunne to physically assault her as a way of getting her out of the house.
She agreed that it was an extreme way to try to get her out of the house but said if he had asked her to leave she would not have left.
It was put to her that there was bad blood in certain groups because of the aftermath of the affair and that Mr O'Brien had contacted Mr Wells Snr because he was "a republican and an IRA man".
Ms Dunne said she did not know if Mr Wells Snr was an IRA man as people did not wear a badge to say they were.
She said she thought they knew each other through Mr O'Brien's work fixing cars.
Mr O'Higgins also said that gardaí had established that Mr O'Brien had been living with another woman while in Australia and had been also travelling home to be with Ms Dunne.
Ms Dunne said she was not aware that his boss in Australia was heavily involved in the supply of drugs, despite other members of his family knowing this.
Mr O'Higgins said it had also been established that he had been in a relationship with another woman shortly before he came home from Australia, and had told his employers he would be back in January 2016.
Mr O'Higgins said this was not consistent with someone who wanted to come home and re-establish a relationship.
Ms Dunne said this "could have been one last fling".
She said she did not know why Mr O'Brien's passport and a suitcase were missing from his home on the day he went missing.
It was put to her by Mr O'Higgins that it looked like someone who was preparing for a quick getaway if he needed to.
She could not explain why he told her and family members that he would be working in Limerick on 15 January 2016 or why he would have deleted two numbers of his acquaintances from her phone.
She could not say why her partner had three different iPhones.
Her evidence continues on Monday.