The Court of Appeal has refused to quash the conviction of a man who caused the death of a 12-year-old boy in Tallaght almost 17 years ago by setting fire to a makeshift den.
54-year-old Dermot Griffin, of Ballyfermot Road in Ballyfermot, was convicted in 2014 by a jury at Dublin Circuit Criminal Court of the manslaughter of Stephen Hughes at Rossfield Avenue in Tallaght in September 2001.
He was sentenced to 15 years in prison.
Stephen Hughes had been sleeping in the den with a friend overnight.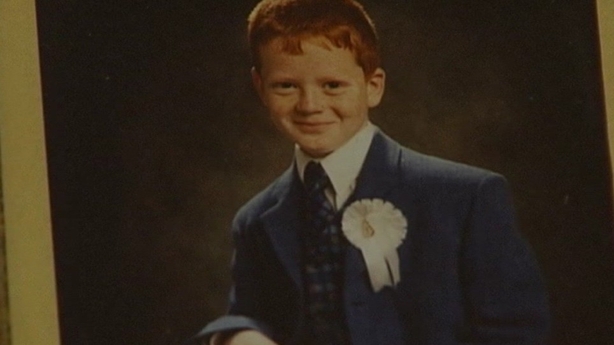 Griffin had 39 previous convictions, including convictions for assault causing harm, drug dealing, burglary and robbery.
He was prosecuted after his former partner came forward in 2012 and told gardaí she had lied in earlier investigations to cover for him.
She said he told her that he wanted to burn the hut, which was built by local children, because he did not want joyriders and guards in the area and that he had left the house twice on the night of the fire.
The jury saw CCTV footage of a man approaching the den at around 5am and the den catching fire immediately afterwards.
Griffin appealed on the grounds that there was fresh evidence relating to comments made by another man to gardaí in January 2016 and on a large number of other grounds.
The Court of Appeal dismissed his appeal in its entirety.
The three judges also noted the number of times the judge was asked to discharge the jury during the trial. Mr Justice George Birmingham said the court deprecated "over-frequent" applications to discharge juries.
Stephen Hughes' mother, Elizabeth Hughes, said the family was absolutely delighted and relieved by the Court's decision.
Griffin is still appealing the severity of his sentence.