A circuit court judge has adjourned sentencing overnight in the case of a former community garda guilty of fraud, corruption and theft.
Judge Seán Ó Donnabháin said it was not the amount of money John O'Halloran took, but the fact that over a period of time he used his position in a determined and calculated way to dupe.
"Is there any colder place than that of a disgraced garda," the judge said before the adjournment.
Last October, 47-year-old O'Halloran, who was based at Barrack Street Garda Station in Cork city, pleaded guilty to 11 sample charges of corruption, theft and fraud from over 200 charges committed on dates between 2009 and 2015.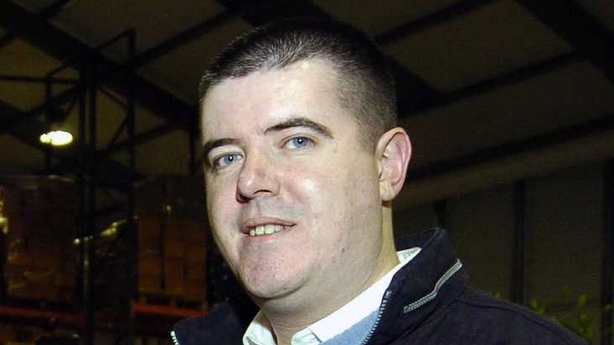 At his sentencing hearing, Cork Circuit Criminal Court was told that in his role as a community garda, he had charged a local residents' group near University College Cork for extra policing during bonfire night, as well as UCC's Students' Union for extra garda patrols during rag and freshers' weeks.
Inspector Fergal Foley said that despite O'Halloran being detailed to work on these events, he had charged for them.
A criminal investigation was launched by gardaí in 2014 when it emerged that a resident on Connaught Avenue near UCC had loaned the community garda €5,500.
O'Halloran had told the woman he needed the money to repay a fictitious debt owed to the Revenue Commissioners by his late father.
The money was eventually repaid by O'Halloran's wife, but the woman decided to lodge a formal complaint.
Inspector Foley said it soon became clear that it was a criminal rather than disciplinary matter.
The court was told that O'Halloran had a chronic gambling addicting that had spiralled out of control.
Over a five-year period, he had gambled more than €150,000 with two online gambling sites.
As well as using garda stationery to submit false invoices, he had solicited funds from sponsors for his benefit and not for the charities as sought, he had sold complementary benefit concert tickets for profit, and had opened bank accounts in garda-type names to facilitate cashing cheques he was given.
It also emerged that he had operated a garda advice clinic in a room obtained from UCC at a premises on Carrigside, College Road, which garda management were totally unaware of.
The court was also told that CIÉ pension payments totaling €11,800 belonging to his late father Sean were paid into an account in O'Halloran's name for over three years after his father's death.
In August 2014, a phone call was made to CIÉ to cancel the pension and an unsolicited cheque was sent to them repaying the full amount of €11,800.
Defence Senior Counsel Ronan Munro said his client is deeply ashamed for tarnishing the very good name of An Garda Síochána.
He said his chronic addiction to gambling means his marriage is gone, his good name is gone.
The defendant has since attended a treatment centre for his gambling problems.
Judge Ó Donnabháin adjourned sentencing until tomorrow morning to consider the appropriate sentence.