An action for damages by a "human cannonball" circus performer has been withdrawn at the High Court.
Eighth-generation circus performer Juan Domingo Morales had sued for damages claiming he had been injured when he was propelled from a circus cannon but fell short of the safety net in a big top performance in Monaghan ten years ago.
But Mr Morales withdrew his case just over an hour in to cross-examination by the circus side and after Mr Justice Michael Hanna had given a short recess.
It came after the court heard he had been a "Spiderman" trapeze artist just months after the cannonball accident and a video of a circus performance was shown to the court.
The circus performer had earlier told the court how he was now scared of the cannonball act and he did not have the same power after fracturing his right wrist in the 2008 accident.
Mr Morales was knocked unconscious and was in hospital for about six days after the accident at a circus in Clones, Co Monaghan.
He said: "I got in and waited for the countdown from five. I missed the net and landed in the ring. I can't say what happened. I covered my head, after that I can't remember."
He agreed he was propelled to the correct height but not to the correct distance and said it was like there was "a loss of air" in the cannon.
He told me Justice Michael Hanna: "I have not done the human cannonball since. I am scared. I can't do half of what I was doing before."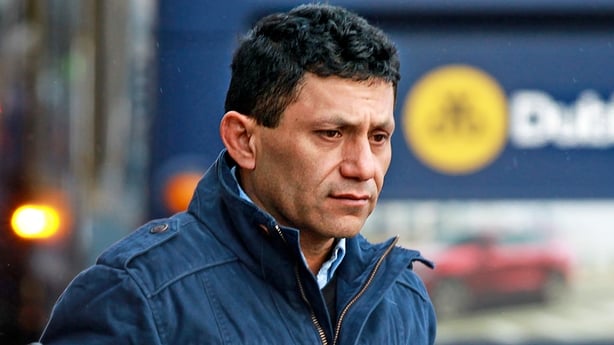 Mr Morales, 35, from Tymon Drive, Tallaght, Co Dublin had sued John Courtney and Stephen Courtney, the owners and operators of Circus Vegas and American Circus with registered offices at Earl Street, Longford town, Co Longford.
It was claimed that on 19 March 2008 Mr Morales was at work with the circus in Clones, Co Monaghan when during his performance the cannon allegedly malfunctioned and he was propelled causing him to miss the safety net and collide heavily with the metal ring of the performance area.
He claimed there was an alleged failure to provide equipment that was safe and free from defects and an alleged failure to maintain the equipment in a proper manner that would render it from defect.
The claims were denied and the circus contended Mr Morales was at all times engaged to perform as a human cannonball at circus performances.
It contended Mr Morales was expressly required to inspect all equipment used in his performance on a daily basis and to ensure it was safe and fit for use.
On the day of the accident, the circus contended Mr Morales inspected the cannon and concluded it was safe for use.
The circus also contended there was contributory negligence on the part of Mr Morales in that he allegedly failed to take any or any adequate care for his own safety and allegedly failed to carry out a proper inspection of the cannon before his performance.
Cross-examined by David Nolan SC with Genevieve Reid for the circus, Mr Morales agreed he fell from the wheel of death at a performance in the UK in 2012.
Counsel put it to him that he climbed on to a wheel of death, which was up 30ft (9.1m), when he was trying to make a case in court he had a problem with vertigo. Mr Morales replied it was not 30ft (9.1m).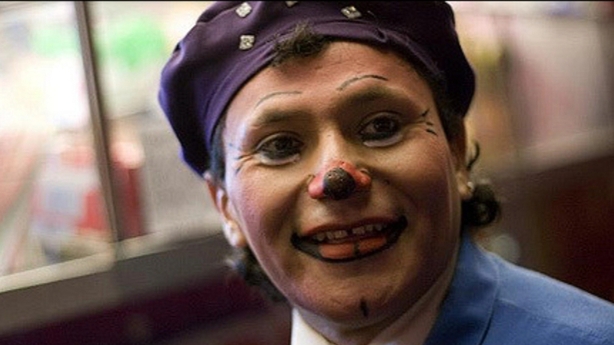 Counsel also put it to him he had been a "Spiderman" trapeze artist just months after the cannonball accident and a video of a circus performance was shown to the court where counsel said Mr Morales had no problems with his wrists.
Referring to the wheel of death accident in 2012, Mr Morales said it was because his hand did not respond.
Mr Justice Hanna put it to Mr Morales he was saying the wheel of death accident was because of his wrists failing.
The judge asked would that not be a significant thing "if there was any substance to it" to have said it to his legal team in this action.
"If your wrists contributed to your near death fall, wouldn't it be the first thing we would have heard about in the case," the judge said before giving a short recess.
When the court resumed after talks between the parties, Richard McDonnell for Mr Morales said the case could be withdrawn and struck out.