The Central Criminal Court has heard that a 24-year-old student, who murdered a friend and attempted to kill another man from whom he stole €14,000, bought clothes, socialised and paid off a credit union loan in the hours after the attack.
Charles Cleary from Rathfarnham in Dublin was today jailed for life for the murder of music student Leo Carolan and received a 15-year sentence for the attempted murder of Mr Carolan's friend Ludovic Thomas, a Swiss national.
The court heard Cleary was visiting Mr Carolan at his flat on the South Circular Road in Dublin on 4 October 2016 when Mr Thomas called to the flat with €14,000 and asked his friend Mr Carolan for an envelope.
Prosecuting counsel Patrick Gageby said Cleary was "overcome with an impulse" to steal the money and stabbed Mr Thomas a number of times in the stomach and around the mouth.
When Mr Carolan came running from another room, Cleary turned his attention to him and stabbed him 12 times with a different knife.
Mr Thomas managed to escape and raise the alarm.
Cleary fled the scene with the money and went to Camden Street. He had left the scene without shoes and then bought shoes and clothes. He later went shopping in Dundrum, socialised with friends and the following morning paid off a credit union loan.
Using a false identity, he then tried to board a ferry to the UK with the remaining cash, but it was taken from him and he continued his journey to the UK.
He returned to Dublin on 8 October and was arrested. During his third garda interview he admitted what had happened and later pleaded guilty to charges of murder and attempted murder after a psychiatric report revealed he was not suffering from any disorder of the mind.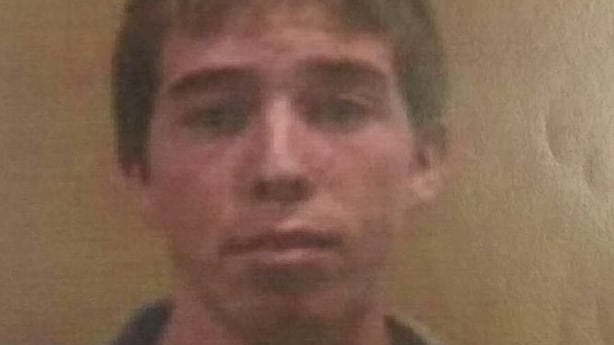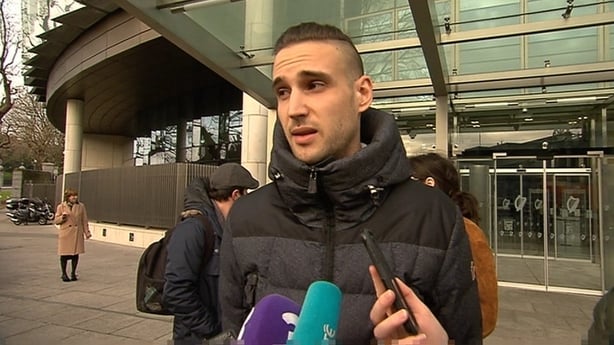 In court today, Mr Carolan's mother delivered an emotional victim impact statement, describing the bond she had with her son from the day he was born.
Catherine Carolan said her son grew into a caring man with an intelligence beyond his years. She said he was an exceptional human being who was kind and generous and had volunteered to help homeless people.
"He never got to reach his potential because it was taken from him and he was taken from us in a brutal manner so opposite to everything he stood for. He was one of the most non-violent people," she said.
Ms Carolan said her life stopped that day and the trauma of identifying her son's body at the morgue would never leave her. She said she wanted it to be known that her son died trying to save his friend's life.
"There was no happy new year in our family, just another year without Leo by our side. We will never lose the sadness from our eyes or the emptiness from our hearts," she said.
In a victim impact statement read to the court, Mr Thomas said he had suffered broken teeth, lacerations to his liver, neck, cheek and leg.
The psychological effects continue and he suffers from paranoia and aggressive reactions.
He had to leave Dublin and begin college again in Switzerland, losing four years of his education.
He no longer socialises and his birthday will forever be the anniversary of Leo's death, he said.
Outside court, Mr Thomas thanked gardaí and members of the public who helped him on the day of the attack.
Defence Counsel Michael Bowman said Cleary made it absolutely clear that no one else was responsible for what happened that day.
He said he "just saw red" and was in a frenzy in the presence of a large sum of cash.
Mr Justice Patrick McCarthy said he had to impose the mandatory life sentence for murder.
He said there was an intention to kill motivated by the squalid intention to steal money.
He imposed a 15-year sentence for attempted murder. A charge of robbery was taken into account.