The family of man who died after he was attacked during a neighbour's row over noise and drinking has said no one has the right to take the law into their own hands.
Members of Patsy Kelly's family were giving victim impact statements in the sentence hearing of the man who admitted assaulting him in a row outside a house in Naas, Co Kildare in 2015.
Construction worker Paul Gill attacked Mr Kelly because he was in a dispute with a neighbour about late-night drinking at the house.
Mr Kelly was about to visit the house when he was punched, dragged and kicked by Gill.
A post-mortem examination showed he had severe heart disease but alcohol and injuries from the assault were contributing factors in his death.
In October, Gill, a father of five from Sarto Road in Naas, was acquitted of manslaughter of Mr Kelly on 22 August 2015.
He had admitted assaulting Mr Kelly causing him harm.
During the trial, witnesses described seeing Gill grab Mr Kelly by the collar and drag him seven metres along a garden path and onto the road.
He repeatedly punched Mr Kelly in the face and also kicked him the head or chest area.
At his sentence hearing, gardaí told the court that 58-year-old Mr Kelly was a well-known and popular man in Naas.
Detective Garda Enda Coleman agreed he was always jovial and gentle. He came from a very close family who were deeply affected by his death.
Garda Coleman said Mr Kelly had offered no resistance whatsoever during the assault.
In their victim impact statement, Mr Kelly's family spoke of their grief and trauma at the manner of his death.
His brother Brendan said he was left with feelings of guilt and sorrow that he was not there to protect his brother.
Bernadette Kelly said their lives had changed forever after their brother's death. She described the "deep emotional harm" and said the family was inconsolable at the death of her "kind, caring and thoughtful" brother.
She said: "The guilt that we were not there to help him will haunt us to our dying day ... No one has the right to take the law into their own hands."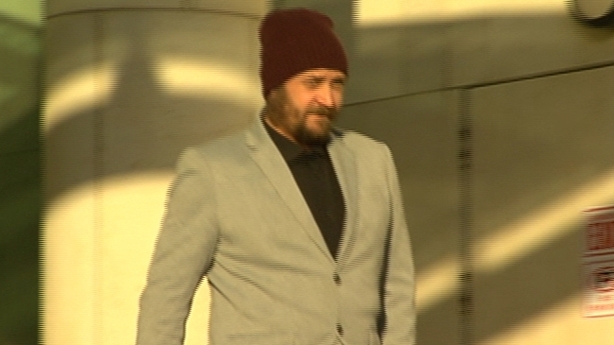 Defence counsel Seamus Clarke told the court that Gill was extremely remorseful for what happened and reminded the court that he had fully cooperated with the gardaí at all times.
He described Gill's childhood as extremely difficult, as he lost his father at the age of nine and his mother had schizophrenia.
He was almost taken into care as a teenager but against the odds managed to sit his Junior Certificate and secure a scholarship.
He said he was always a hard worker in both the construction and fishing industries. While he had a previous conviction for assault, it was at the age of 18 or 19 and he was "on the fringes" of that incident, according to Mr Clarke.
Judge Melanie Greally said she needed time to consider the submissions made today and would pass sentence next Monday.
She warned there was an inevitability about some element of a custodial sentence being imposed and said: "I appreciate these are very difficult decisions that affect families at this time of the year."